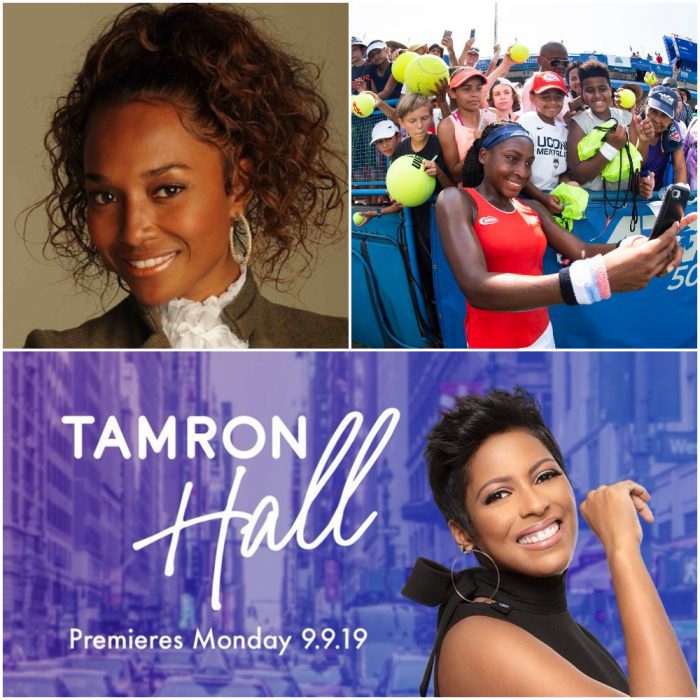 Hello World,
First of all, my response to two mass shootings in a mere 24 hours is nuanced and as I'm rushing to church this morning, I cannot expand on all of my thoughts except to say this: Until gun laws reflect the state of emergency our country is living under when it comes to these mass shootings, we are sowing violence and expecting to reap peace and harmony…But on today, the Lord's day, I pray that God will be with the loved ones of those who lost their lives in yet another AND another mass shooting….
With that said, I'm back with my monthly roundup of blog posts and or magazine articles for black Christian women. Below is my Top 10 monthly roundup of blog posts and or magazine/newspaper articles for black Christian women for July but you don't have be a black Christian woman to to check them out. As usual, let me know if you like my list! Enjoy and share!
1. "Tennis Prodigy Who Defeated Venus Williams Prays for Every Opponent Before a Match" by Jeannie Law
Excerpt: After shaking hands with Williams, the teenager knelt down by her chair in tears. When asked by the outlet what she was doing at that moment, she unashamedly said she was praying, a spiritual practice she began with her father every time before heading out on the court. See more at: christianpost.com.
2. "Living a Blessed Life: Tamron Hall Talks Marriage, Motherhood and Faith" by Bethany Harris
Excerpt: The beloved media personality has been very open about the importance of her faith in the past. "It's everything to me, because we face things that we cannot explain," she said in a previous interview with Good Morning Texas. "I'm able to step out on faith because I believe I am protected." See more at: eewmagazineonline.com.
3. "Rozonda 'Chilli' Thomas Talks New Tour, TLC's Legacy and Life Changes" by Melissa Ruggieri 
Excerpt: Q: When did you make the life changes to be celibate and become so spiritual? A: Honestly, I have gone back and forth through the years. When you know what's right with the truth and you go against that…maturity can come at any age, and when you really get it, you say this important to me and my faith to God. It's not easy. I'm a human being. But I put forth every effort to try to do the right thing. I feel really good when I do the right thing. It's a great feeling. See more at ajc.com.
4.  "Blessed And Still Depressed: A Black, Christian Woman's Reconciliation" by Ayanna Albertson
Excerpt: I didn't have depression. Christians don't have depression. Black women are too strong for depression. God is too good for depression. I couldn't relate to all that I'd been taught about depression. I had only seen the most extreme cases. Like many people, I shrugged it off, dismissing it as temporary emotions. I believed that depression meant you must be suicidal. I have never wanted to kill myself, and so I thought, I must not be depressed.  See more at: ravishly.com.
5. "Atlanta Woman, 111, Lives Through Jim Crow South, Meets Michelle Obama" by Raisa Habersham
Excerpt: When she wasn't working, Hardy was involved her church, the historic Butler Street Baptist Church on Ralph McGill Boulevard in northeast Atlanta. Hardy told her children and grandchildren stories of seeing Martin Luther King Jr. during civil rights rallies held at the church. Those rallies would eventually pave the way for a Michelle and Barack Obama to be in the White House and Hardy's subsequent meeting with the former first lady. See more at: ajc.com.
6. "Savannah Woman Was an Engineer on Apollo 11 Team" by Dawn Baker
Excerpt: Her father nurtured her love for math by allowing her to calculate how much cement he needed to build sidewalks around the city in the 1950's. Little did he know that training and a math degree from Talladega College would lead to an engineering job at Boeing during a time when women nor blacks were typically accepted in that industry. "I stepped out on faith and I got the job. If it wasn't for that, I wouldn't have gotten the job. There was something that said do it," Johnson said. See more at: wtoc.com.
7. "Mary McLeod Bethune: DeSantis Formally Asks That Statue be Placed in U.S. Capitol" by Jim Turner
Excerpt: Gov. Ron DeSantis formally asked Wednesday that the statue of civil-rights leader and educator Mary McLeod Bethune replace the likeness of a Confederate general as a representative of Florida in the U.S. Capitol. DeSantis sent a letter to the architect of the U.S. Capitol officially requesting that the Bethune statue be substituted for the one of General Edmund Kirby Smith in National Statuary Hall, a change Florida lawmakers approved last year. See more orlandosentinel.com.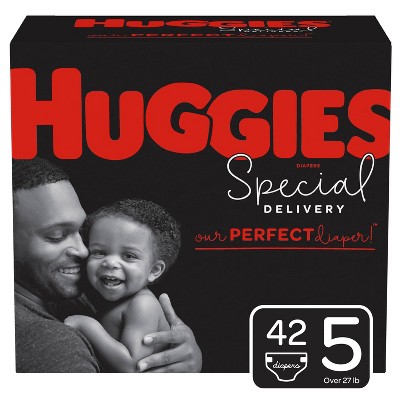 8. "Huggies Uses Black Father and Daughter in its Packaging for the First Time" by Faima Baker
Excerpt: In a Facebook post, dad Joe Flowers Jr from Chicago, Illinois, U.S, applauded the brand for its new diversity. He wrote: 'Huggies went and put a black father on the package of their diapers. This is a first in history, look how far we've come. I'm about to buy these for no reason whatsoever.' See more at: metro.co.uk.
9. "Gloria Gaynor's First-Ever Gospel Album Testifies to How She Survives Life's Setbacks" by Jeannie Law
Excerpt: Disco music icon Gloria Gaynor who sang the 1978 hit song "I Will Survive" recently released a gospel album titled Testimony and said she hopes it will encourage others to conquoer all of life's challenges.  "I've been telling people for 40 years that 'I will survive,'" Gaynor told Rolling Stone magazine backstage at her album release event in Nashville, Tennessee, last month.  "With this record, what I'm hoping to accomplish is to show people how to survive. How I survived all the difficulties that I've had in my life and how they can survive as well." See more at christianpost.com.
10. "Bee Bakare Returns With Female Empowering Anthem '10000'" by Herb Longs
Excerpt: Having received support from the likes of BBC Radio London, Premier Radio and Huffington Post, Nigeria-born British singer-songwriter Bee Bakare returns with heartfelt, female empowering anthem "10000". Pulling inspiration from the likes of Lauryn Hill, Whitney Houston and India Arie, Bee hopes to spread the message of embracing your natural beauty, self-love and being yourself. See more at: thechristianbeat.org.
If you know of any black Christian women bloggers and or writers, please e-mail me at jacqueline@afterthealtarcall.com as I'm always interested in expanding my community of black Christian women blogs and websites. As I noted before, while this is a roundup of interesting blog posts and or magazine and newspaper articles for black Christian women, you don't have to be one to appreciate these pieces 
.
Any thoughts?
Comments
comments