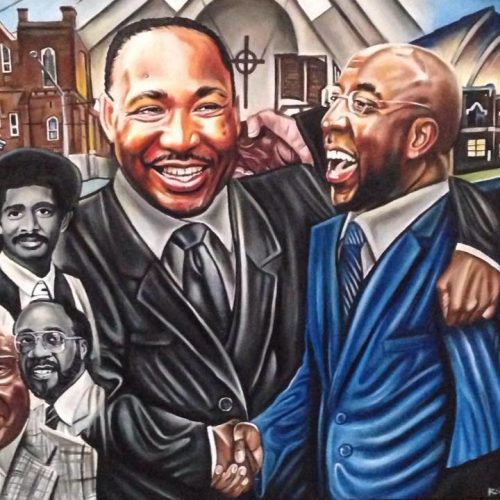 Hello World,
The New Year is a time for new direction and from what I've heard, the Rev. Dr. Raphael Warnock, pastor of Atlanta's Ebenezer Baptist Church, where the Rev. Dr. Martin Luther King Jr. was once the pastor, may be heading in a new direction.
According to the AJC, "the Atlanta pastor is expected to soon announce a challenge to Republican U.S. Sen. Kelly Loeffler, and his stemwinder of a sermon at this week's Martin Luther King Jr. ceremony may as well have been a preview of his campaign message.

What the Democrat hasn't said yet is whether he plans to remain on the pulpit of the historic church that serves as King's spiritual home. But if the last time he pondered a Senate run is any guide, he's likely to serve double-duty as both a candidate and a clergyman. "
While Pastor Warnock could theoretically do both, here's the issue, according to the AJC:
"But Warnock would have to steer clear of overtly politicking on the pulpit and using church resources for his campaign. The church could not endorse Warnock or collect cash for him. Any political activity such as forums or get-out-the-vote efforts must be done in a nonpartisan way.

Violating those rules would risk penalties from the Internal Revenue Service, which classifies churches as tax-exempt 501(c)(3) organizations that don't pay federal income tax but also can't actively engage in political campaigns. "
Read the rest of the article HERE.
As we just celebrated the Rev. Dr. Martin Luther King's holiday on Monday, Pastor Warnock's potential announcement and all that it entails is definitely news.
What do you think he should do if he runs?
Any thoughts?
Comments
comments