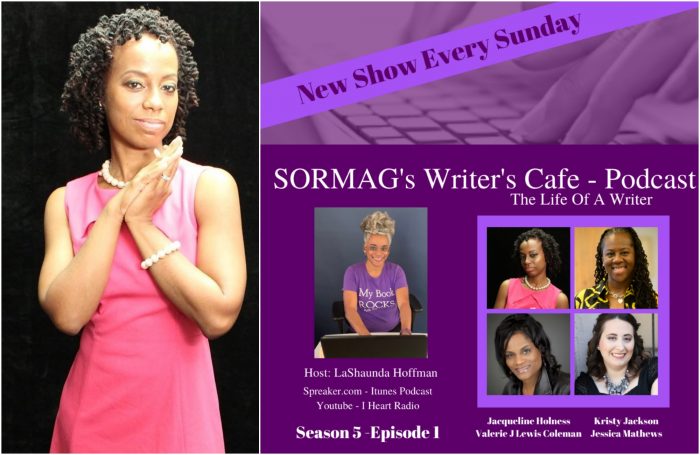 Hello World,
I'm proud to announce that two podcast hosts, Kanu Jacobsen and LaShaunda Hoffman, saw fit to feature me on their podcasts!!! Take a listen and let me know what you think!!!
On Real Love Real Stories, a wonderful podcast hosted by Kanu Jacobsen, I was able to share my self-love story that led to my romantic love story ( a seven-year process)! Disclaimer: I'm spilling tea on myself!!!
A 7 year journey of self love led her to marrying THE ONE!
Hosted by LaShaunda Hoffman, a book promotion expert, on SORMAG's Writer's Café, I, as well as other authors Kristy Jackson, Valerie J. Lewis Coleman and Jessica Matthews, share about the writing life and how we are coping during this Coronavirus Crisis. Also, I read an excerpt of my debut novel Destination Wedding. Disclaimer: Some of my characters are saved and sanctified, but some aren't…
Any thoughts?
Listen to "SORMAG's Writer's.Cafe – Seasons 5 – Episode 1" on Spreaker.
Again, take a listen and let me know what you think!
Any thoughts?
Comments
comments