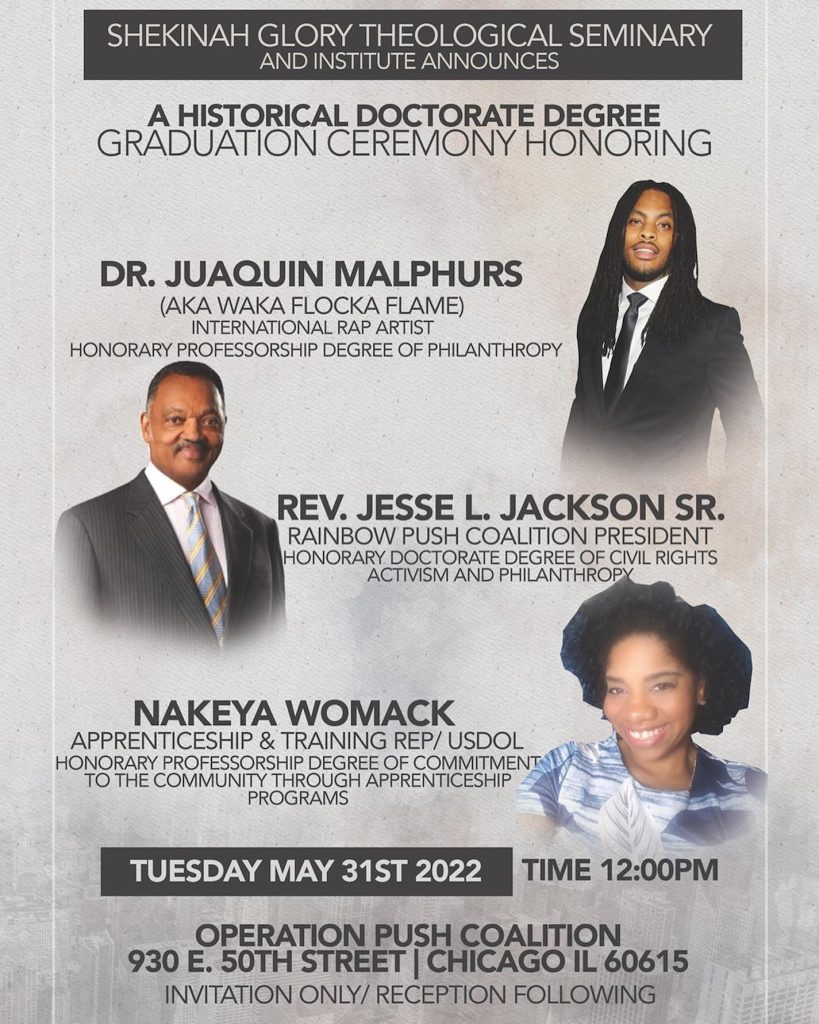 Hello World,
Congrats are in order! Rapper Waka Flocka Flame aka Juaquin Malphurs will receive an honorary Professorship Degree of Philanthropy f rom Shekinah Glory Theological Seminary and Institute on May 31! See below…
Maybe this is counterproductive in this post, but I love Waka's song "No Hands."
Anywho, may God guide him on his journey as He does all of us if we allow Him to…
Any thoughts?
Comments
comments