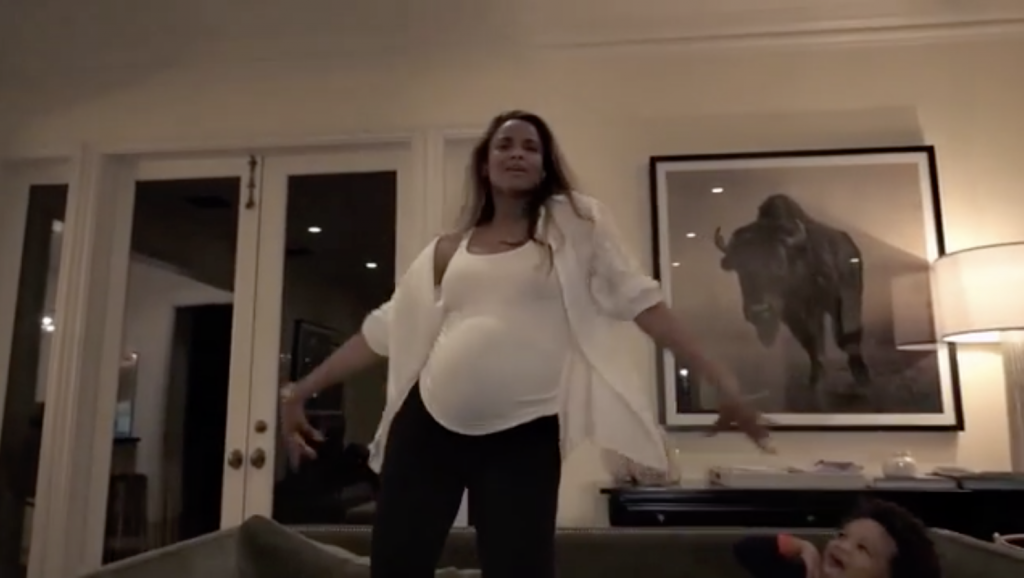 Hello World,
Not to be outdone by Beyoncé's and Amal Clooney's pregnant-with-twins announcement, our girl Ciara shows that she can be pregnant AND get her dance on, leaping over sofas and what not in this cute video she released on Twitter yesterday….(We will see what Queen Bey will do at the GRAMMY Awards tonight though!) I'm assuming Ciara is a Whitney Houston fan as released this video on the anniversary of Whitney Houston's death in 2012…I still cannot' believe she is gone…Also, Ciara's handsome hubby Russell Wilson and her adorable son Future make cameo appearances too…Aside: her house is decorated how I want to decorate my new house…a monochromatic color scheme with pops of color, but I digress…Check it out below…
#ImEveryWoman! It's All In Me! 💃🏽👨‍👩‍👧‍👦❤️
Choreography by @galenhooks
Filmed by @timmilgram pic.twitter.com/kARMm1FjtF

— Ciara (@ciara) February 11, 2017
Any thoughts?
Comments
comments