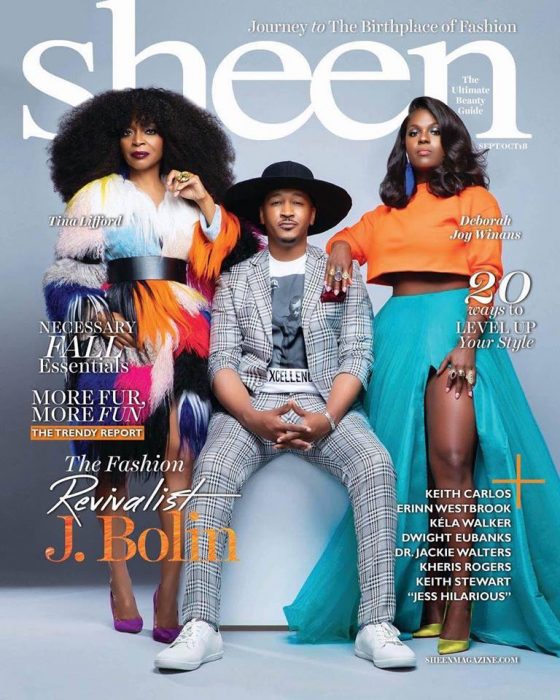 Hello World,
As of TODAY, the two-night season premiere of Season 3 of OWN's "Greenleaf" is two weeks away!!! And we're not the only ones who are excited about it!
SHEEN magazine is featuring Deborah Joy Winans aka Charity aka Lady Mae's always crying baby girl (LOL) on its September cover. In addition, Tina Lifford who is Aunt Vi from another OWN show "Queen Sugar" is also a cover girl as well! They look beautiful, right?!!! See more information below:
Known for his elegant and illustrious looks, we pay homage to the guru of fashion, J. Bolin. 

September is the time of the year in which every page of SHEEN Magazine is inspired by fashion. Better put, September is when we remember that clothing is a part of life. Each and every outfit you choose—whether for work, play, or sleep—is ultimately a reflection of who you are. In our effortlessly chic issue, we pay homage to the fashion connoisseurs and their legacies that have paved the way.

Celebrated celebrity fashion J Bolin's transformative styling has brought new light into the fashion world. His muses—Tina Lifford, of OWN's Queen Sugar, and Deborah Joy Winans, of OWN's Greenleaf, share their testaments of his styling genius.

"Timelessness doesn't go out of style. I love trends, I like being on trend, but I don't follow trends."

Our inside cover features none other than the fashion shapeshifter herself Misa Hylton, whose iconic styling has been shaping pop culture since the early 90's, influencing the looks of Lil' Kim, Mary J. Blige, Foxy Brown, and Missy Elliot. 

"I create to create, not for it to be big, and maybe that's why it ends up being big. I create from the heart, and it's just about art for me—fashion is storytelling through wardrobe, and I love to tell stories."

Actress Erinn Westbrook, of Netflix'sInsatiable, shares her glam secrets in our Beauty Spotlight. Tippi Shorter, of Her Imports, expresses the artistic side of styling hair. Tangle teezers, finger detangling, oh my! Hair extraordinaire Cynthia Meadows has the answers to all of your lingering hair questions. And beauty blogger Kennedy Cymone guides us into fall with some of her favorite autumn looks.

Meanwhile, celebrity stylist Scot Louie proves why he is the glaminator every girl needs in her life and closet!  A lover of all things fabulous, Dwight Eubanks reveals the next move and what's behind the Purple Door. Emmy nominated host and producer, Kéla Walker shares with us her touching story, about her journey through fear and into success. And this issue just wouldn't be complete without taking you on a whimsical journey to the fashion capitals of the world, kismet with exquisite cuisines you can't resist!

R&B musician Keith Stewart works alongside of some of today's most well known artists. He reveals how he uses his musical touch to inspire the masses. Our featured On the Rise star Kheris Rogers makes it her job to teach everyone a bit about self-love and tells us how this inspired her new clothing line flexin' in her complexion. Breast cancer is a battle that many fight, and Not Just October founder Lavar Jacobs, along with Married to Medicine star Dr.Jackie Walters, have both joined the fight to defeat the disease. And don't forget. SHEEN's annual celebration of life event, Pinkalycious, begins October 6th in Fountain Inn, SC. We hope to see you there!

SHEEN MAGAZINE's September/October exclusive 2018 Hello Style Guide Issue hits stands on Tuesday, August 28, 2018.

If you would like to get a copy of the September issue, click on THIS LINK!
Also, I have interviewed Deborah Joy Winans aka Charity during the Season 1 of OWN's "Greenleaf" and the dearly departed Uncle Mac aka GregAlan Williams during Season 2 of OWN's "Greenleaf." Prayerfully, I will be able to interview another cast member during Season 3! Who would you like for me to interview?!
If you missed those interviews, check out the links below: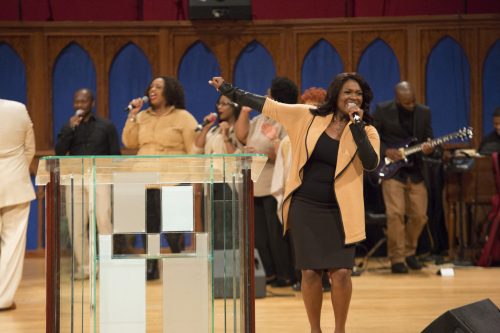 'Greenleaf' Star Deborah Joy Winans Shares About New Greenleaf Gospel Album, Her TV Husband & Her Aunt CeCe: My Interview (With Audio)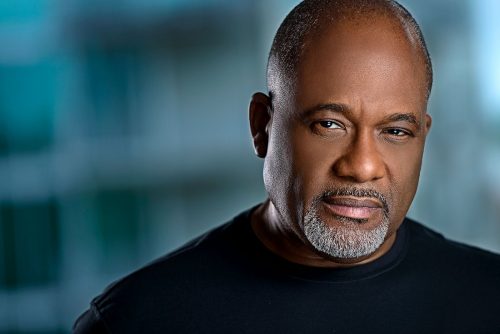 'Greenleaf's' GregAlan Williams Releases Audiobook of His Novel 'Heart of a Woman,' Shares How He Identifies with Mac McCready (Interview With AUDIO)
Any thoughts?
Comments
comments