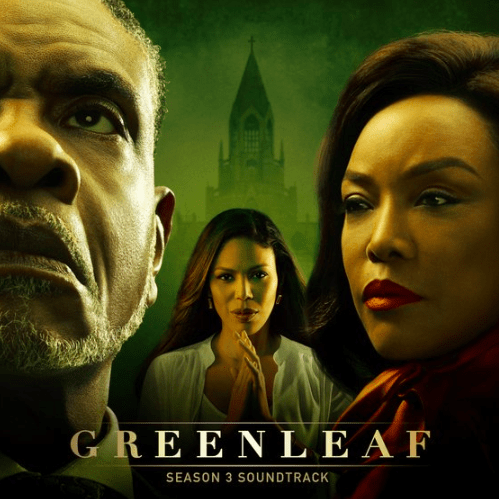 Hello World,
I don't know about you, but I missed a new episode of OWN's "Greenleaf" this week. But guess what?! Until a new episode airs next Wednesday, we can enjoy the NEW "Greenleaf" Season 3 Soundtrack on sale as of TODAY!!!
Lionsgate Records released the album, which includes a selections of songs from the show's third season. RCA Inspiration & Malaco Records have previously released two soundtrack albums for the first two seasons. So y'all the the voices of the Greenleafs are actually featured on this album! As you know Deborah Joy Winans, who portrays Charity Greenleaf, can sing (I mean she is a Winans) and is featured. She has a solo song AND a duet with Patti LaBelle! But Bishop Greenleaf, who is portrayed by Keith David, has a song on the album too!!! As I  am writing this, I think the voice of Rochelle Cross, LeToya Luckett formerly of Destiny's Child, should be on the album too!!! A duet between Bishop and Rochelle perhaps…What y'all think?!
Below are the track listings:
1. The Root (Gospel Remix) – Mavis Staples (3:34)
2. A Leak in the Building – Voice of Atlanta (2:50)
3. Don't Knock – Deborah Joy Winans (3:58)
4. Holy Fire – Josiah Bell (2:50)
5. Healing – Deborah Joy Winans (4:26)
6. When You Hear of My Homegoing – Deborah Joy Winans (2:26)
7. Free – Chimere Scott (5:37)
8. Speak the Name – Koryn Hawthorne (4:55)
9. When Jesus Comes – Keith David (2:10)
10. Changed – Patti LaBelle & Deborah Joy Winans (3:04)
Check out "When Jesus Comes" by Bishop Greenleaf aka Keith David below!
And check out the video for "Changed" as performed by Patti LaBelle & Deborah Joy Winans below…
Are you going to get the album?! It can be purchased on Spotify, iTunes Store, Apple Music, Google Play and Amazon. 
Any thoughts?
Comments
comments