Hello World!
I have been living in the A since I was six years old, and in all of that time, I have never been to the infamous Bronner Bros. International Hair Show. Can you believe it? So yesterday, I decided to take in the spectacle that is the Bronner Brothers International Hair Show which was featured in Chris Rock's HBO comedy documentary, "Good Hair." Pictures tell the story better than I can in this case so take a look at my pics and enjoy…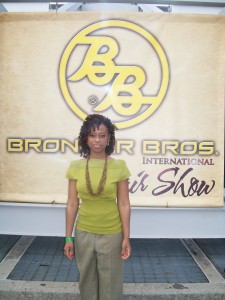 Me obviously at the hair show…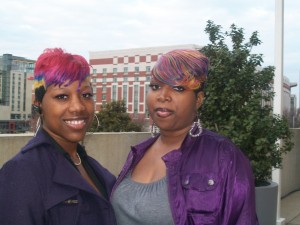 I ran into these women outside the hair show…Their hairstyles are rainbow brite…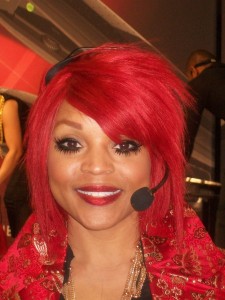 She reminds me of Halle Berry's character in that movie "B.A.P.S."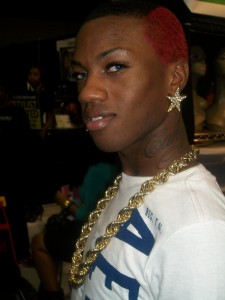 Guys also showed off their innovative hairstyles too…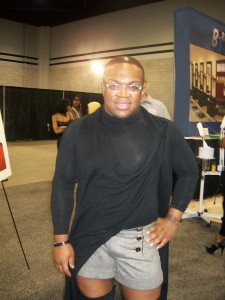 But no guy is more fabulous than Derek J, a hairstylist featured on "The Real Housewives of Atlanta" and Chris Rock's "Good Hair!" He stay showin' his legs, huh?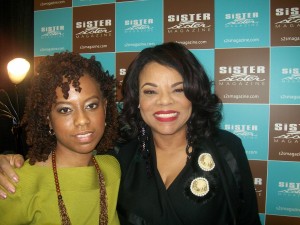 Me & Jamie Foster Brown, publisher of Sister 2 Sister Magazine. She is so sweet and gracious!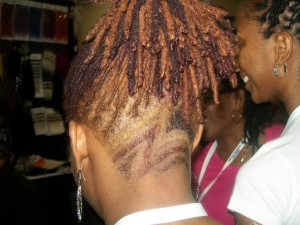 Natural girls were also in the house!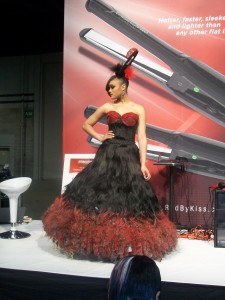 A dress made of hair…Wow…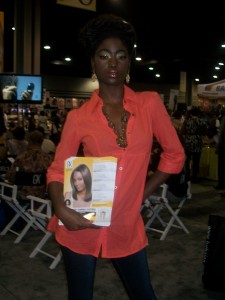 I think she should try out for "America's Next Top Model."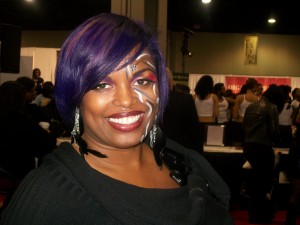 Innovative makeup was also on display…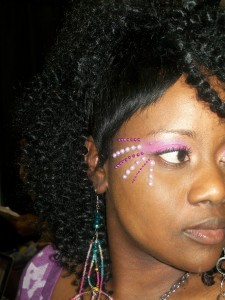 More innovative makeup…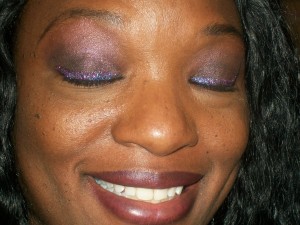 Glitter on her eyelids…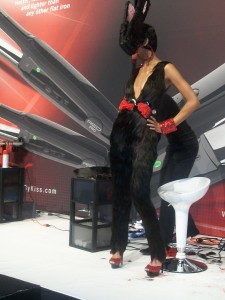 Another outfit made entirely of hair…Yes, that is a beveling iron made of hair on her head…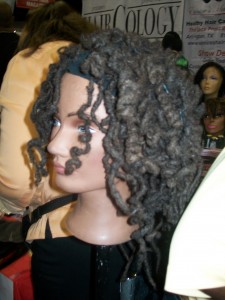 I have never seen a wig head made with dreads…As it turn out, I still haven't…The woman sitting next to this wig head told me she cut off her locks when they got very long and attached them to the wig head…Wow again…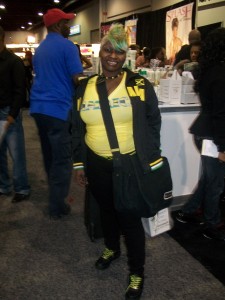 Reppin' for Jamaica, my fellow Jamerican told me…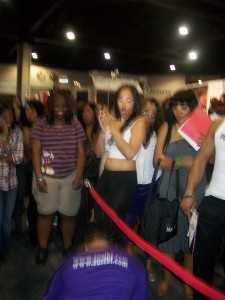 A dougie dance competition at the Sophisticate's Black Hair Styles and Care Guide booth…This girl did a split on the ground and a head stand to the delight of everyone…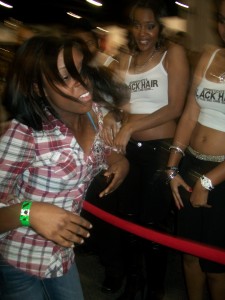 Still at the dougie competition…I love that song!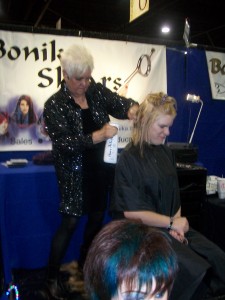 A stylistdoin' her thang…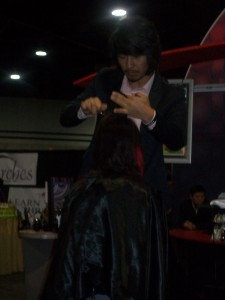 Another stylist doin' his thang…
This stylist was singing and dancing while styling…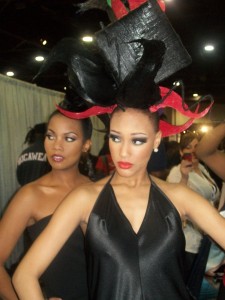 Strike a pose…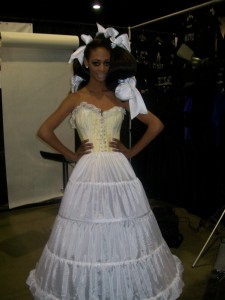 Strike a pose part deux…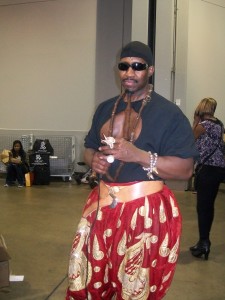 Yes, dude is rockin' locks from his beard…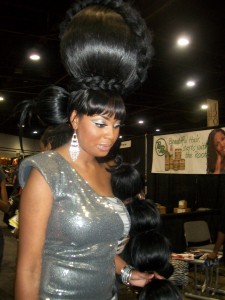 More big hair…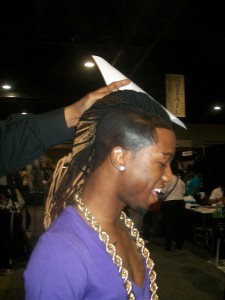 Sprayed on hair…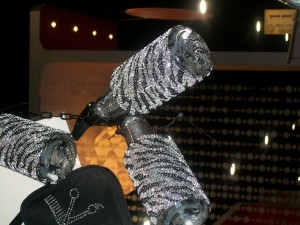 Bedazzled water spritz bottles…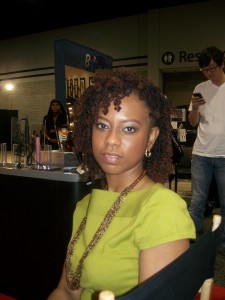 Taking a break…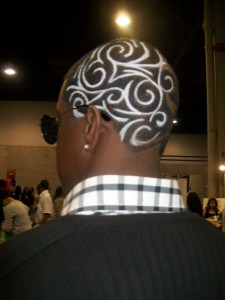 Black & White…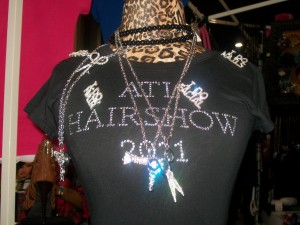 This sums up the fabulousness…
I hope my pics have convinced that if you haven't been to the B&B International Hair Show, you just gotta go…
Any thoughts?
Comments
comments