Hello World,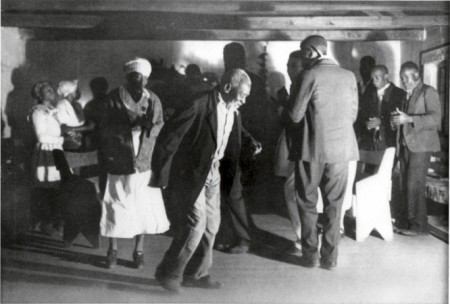 I'm always on the hunt for the next new and interesting book! And y'all, by the title alone, this book is sure to get some buzz….Based on her inflammatory blog post  The Black Church: How Black Churches Keep African American Women Single and Lonely (which had the blogosphere blowing up) dating expert Deborrah Cooper has penned a new book "The Black Church: Where Women Pray and Men Prey."
In her original blog post, Cooper asserted that good black men were not likely to be in church, and in fact, if you did happen upon a black man in church, he would fit into one of these categories:
A loser working a 12-step program. These guys are in church looking for structure and something to believe in besides themselves, because they are weak and confused. They need help getting their lives back on track and are seeking solace and comfort in church. If they can hook up with a woman looking desperately for a church-going man of any ilk, they've got it made.
Openly or in the closet gay men, neither of which is interested in marrying. Some gay men are wrestling with severe guilt and confusion about their desires, which they hope to pray away. Others are openly gay and attend church seeking acceptance from a community which turns its nose up at homosexuality; they are also seeking forgiveness for their sins. Whatever may be this guy's issue, he is emotionally and psychologically unavailable.
Opportunistic players on the prowl. Every player I know goes to a couple of different churches… some of them go quite regularly. They have easy pickings amongst the hundreds of horny, lonely single women that will cook and give them free meals and satisfy his sexual urges (though these players have no intention of marrying and committing to anyone). Since sex amongst unmarried singles is a sin, it is easy for him to gain the assurance of the women that they keep things secret and not speak of their "transgression" lest they feel the wrath of the Pastor. This secrecy makes it easy for him to hide the fact that he is bed hopping with four or five single ladies, right under their respective noses.
Elderly reformed players. These guys have played themselves so hard and so long, they're worn out. Their old butts finally realized that the end may be near and playtime is over. Worried about dying alone, they bring their behinds back to church to find a "good Christian woman" for marriage. Essentially they are looking for a free nursemaid and bed warmer… someone to provide comfort and take care of their old broken down a$$@s before they die.
I felt some kind of way about her blog post and wrote about it here so I'm not sure what to make of her new book. But I've got to admit, Ms. Cooper knows how to get a reaction! That's for sure! Below are a few of the points Cooper says she will address in her new book:
Why the majority of black women in church will hear nothing but false promises made by false prophets
The real reason there are few single black males of marriageable quality in black churches
How to take charge of your financial future and spirituality without ever setting foot in a church again
How biblical scriptures are cleverly twisted to manipulate your thoughts and behaviors with guilt and shame
 The book will debut this month, according to her website Surviving Dating. Will you read it?
Any thoughts?
Comments
comments