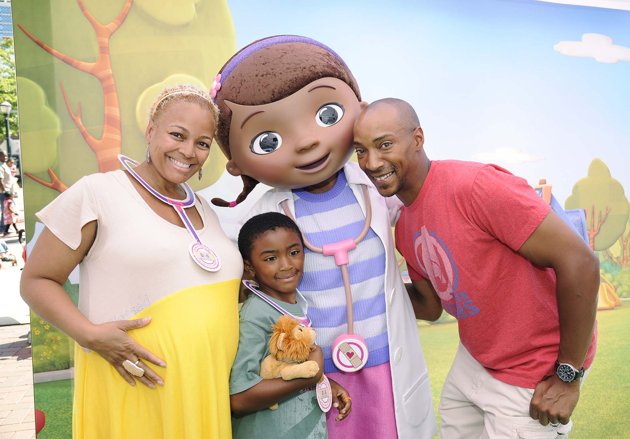 Hello World,
After today, Christmas is just two days away! Yay!
What is Christmas without holiday specials? One of my favorite actresses Kim Fields is back with another installment of "Holiday Love," a Christmas program that debuted in 2010 and has been broadcast on television every Christmas season since then. Now, she is taking "Holiday Love" to the Internet. "Holiday Love: The Rebirth" is a new installment of the program. Here is a brief excerpt of what Fields said about the special in her interview with Rolling Out…
"Absolutely! I actually play myself and the film is centered around my pregnancy, the birth of Christ and the nativity. So the idea of us having a newborn right around that time inspired us. So basically my husband had the idea of what if we had me pregnant and I have this horrible dream that I'm directing a reality TV show called "Lifestyle of the Pregnant and Fabulous."

So it's a fictitious holiday special where the celebrities are brought together to compete to have their child be born on Christmas to be the baby in the nativity scene at the All Star Nativity Concert. So, comedian Gary Owens plays our producer who puts it all together and my husband plays his assistant. Debbie Morgan plays one of the contestants as a surrogate and there's just lots of funny bits and pieces to the story."
According to ABC News, the idea came to her when she discovered she was pregnant with her second child at 44 years old. (There is hope for us older brides!)
When the actress-director made the big announcement on the syndicated talk show "The Real" on July 31, she was shocked to see it go viral.

"It had such a big impact that we just started brainstorming," Fields said of her and Morgan, a fellow actor. "We knew that I would still be pregnant by God's grace and would deliver right before Christmas."
And according to Us Weekly, she gave birth earlier this month – Dec. 3!
Fields and the Broadway actor named their new bundle of joy Quincy Xavier. He weighed in at 8 lbs., 8 oz. "We are so blessed and grateful to God for this newest gift to our family," the couple tells Us.
"Holiday Love: The Rebirth" will air tonight at  8 p.m. EST on HOLIDAYLOVE.TV. Also, I interviewed Kim Fields previously on After the Altar Call…Below is a preview of the special…
Holiday Love Trailer from Ogden Bass on Vimeo.
Any thoughts?
P.S. Have you seen Queen Latifah perform "Christmas in Hollis" with D.M.C.? Check it out below…One of my all-time fave Christmas jams!!!
Comments
comments