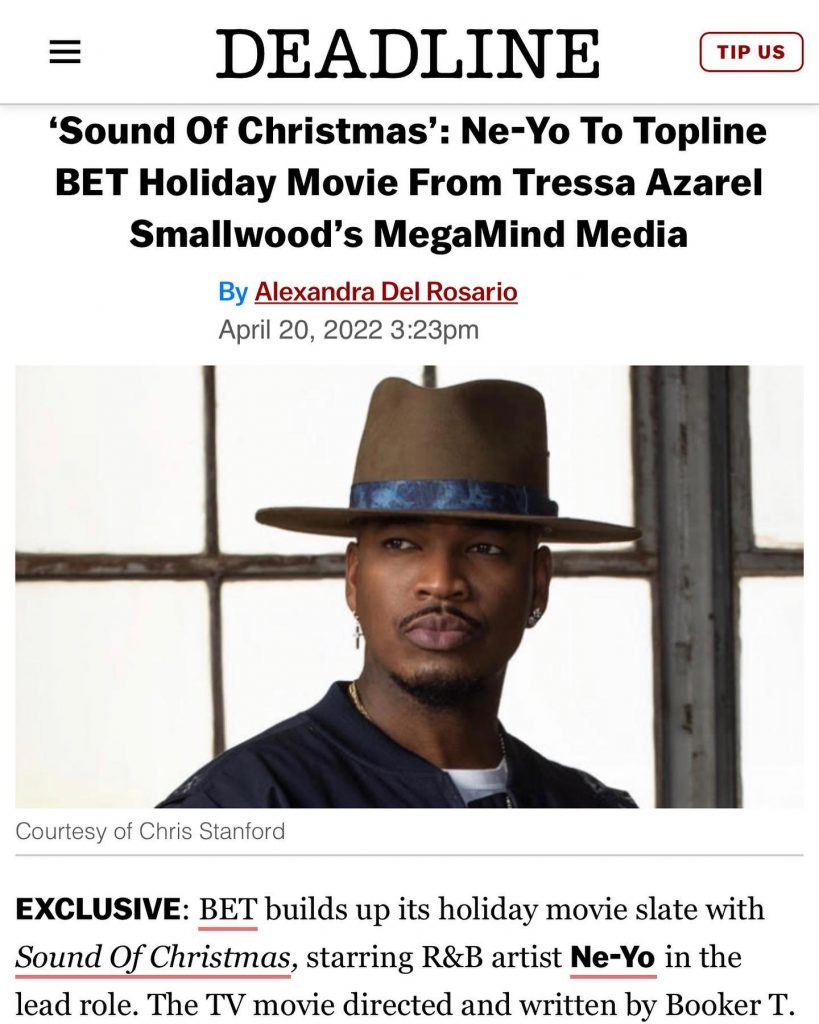 Hello World,
Author Tiffany L. Warren is now making movies courtesy of BET+! Last year, I interviewed Tiffany about how her faith-based novel "The Favorite Son" was made into a movie which premiered on BET+. Now, her novel "The Replacement Wife" will be made into the movie BET+ "The Sound of Christmas" to premiere this December!
Check out an excerpt of the Deadline article "'Sound Of Christmas': Ne-Yo To Topline BET+ Holiday Movie From Tressa Azarel Smallwood's MegaMind Media" by Alexandra Del Rosario below…
EXCLUSIVE: BET+ builds up its original holiday movie slate with Sound Of Christmas, starring R&B artist Ne-Yo in the lead role. The streamer has acquired the TV movie directed and written by Booker T. Mattison, which hails from executive producer Tressa Azarel Smallwood's MegaMind Media.

Read the rest HERE.
Here's a bit of the backstory of how "Sound of Christmas" came to be…
I actually interviewed Tiffany about "The Replacement Wife" back in 2014. Read that interview HERE!
I adore Christmas movies and Ne-Yo's voice!!! Also, Tiffany has been working a long time to get to this place in her career so please support her books AND films!!!
Any thoughts?