Hello World,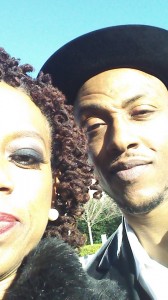 Although I love God more than any other being, my other great love (other than my husband and family) are celebrities…So when an opportunity arose to cover the 23rd Annual Trumpet Awards Ceremony from the red carpet, I couldn't pass it up…So I got my hair did, face did, toes did and wore a dress I've had in my closet since my 20s (yay me…#notsohumblebrag)(check out the "us-sie" of me and Mystikal, who performed at the Trumpet Awards)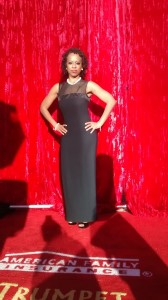 and joined the rest of the paparazzi with my Kodak easyshare and went to work…So below are a few of my photos…Make sure to watch the actual awards ceremony on TV One this Saturday at 7:30 p.m.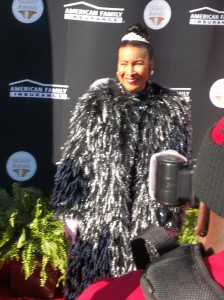 The creator of the Trumpet Awards, Ms. Xernona Clayton…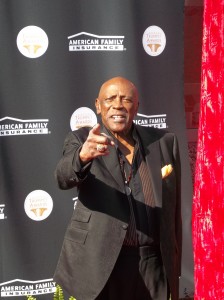 Lou Gossett, Jr. pointing out my itty bitty camera and telling me I was cute 🙂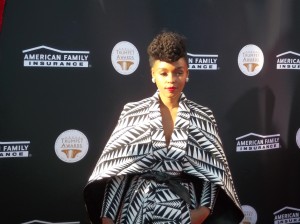 One of this year's honorees, Janelle Monaé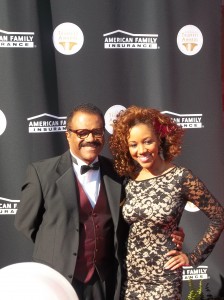 Isaac from "The Love Boat" also known as Ted Lange 🙂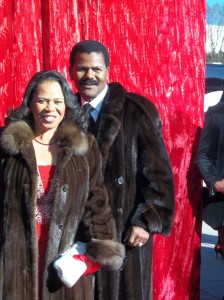 Babeee, they are minked (not sure if real or fake..)out… Bishop Ron Gibson and his wife LaVette from the "Preachers of L.A."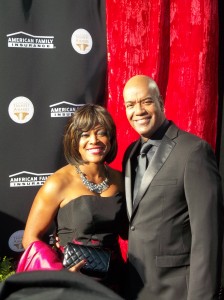 Another honoree and my soror…Dr. Valerie Montgomery Rice, president of Morehouse School of Medicine…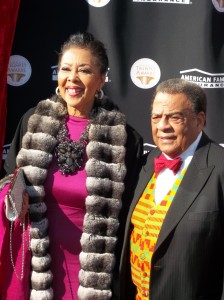 Ambassador Andrew Young and his wife Carolyn Young…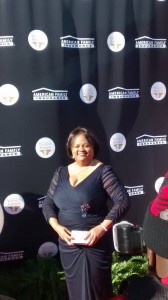 My soror Dr. Regina Benjamin, former surgeon general of the United States…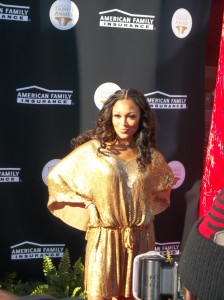 Chanté Moore…
Deborah Cox…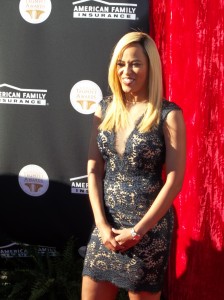 Dr. Rachel Ross from "The Doctors"…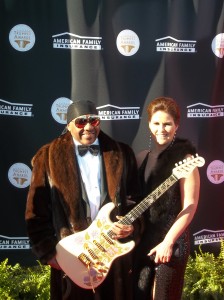 Ernie Isley of The Isley Brothers and wife…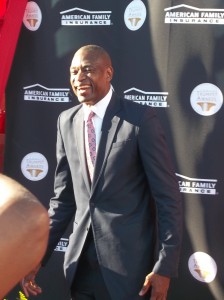 Dikembe Mutombo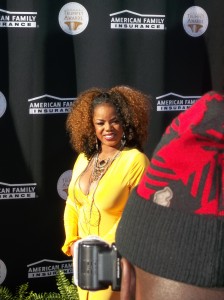 Leela James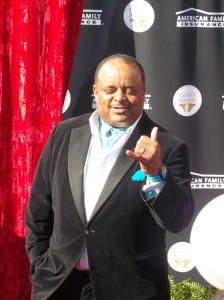 Journalist and Alpha Man Roland Martin…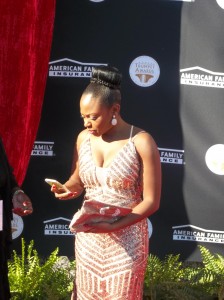 I caught Naturi Naughton checking her phone…
Quvenzhané Wallis aka Annie…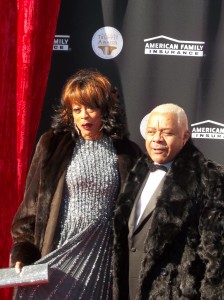 Larry Dodson of the Bar-Kays…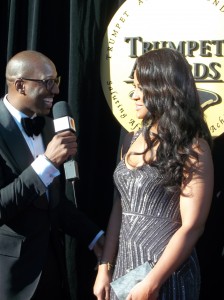 One of the hosts for the evening Laila Ali…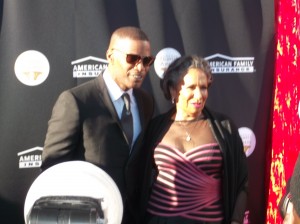 Another honoree Jamie Foxx and Cathy Hughes, founder of TV One…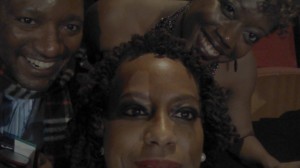 An "us-ie"…Me and two friends I happened to see inside the ceremony…
Again…Ms. Xernona Clayton, the force behind the evening…
This year's honorees included: Lou Brock (Baseball Hall of Famer and St. Louis Cardinal Legend); Arnold W. Donald (President and CEO of Carnival Corporation); Jamie Foxx (Actor, comedian, musician); Tommy Hilfiger (Designer, philanthropist); Guy Vickers (President, THCF, VP Community Affairs); The Isley Brothers (Recording artists); Janelle Monáe (Recording artist); Dr. Valerie Montgomery Rice (President/Dean Morehouse School of Medicine); Franklyn R. Wilson (Chairman, Sunshine Holdings, Ltd, Bahamas).
So how did you like my red carpet coverage?
Any thoughts?
Comments
comments