Hello World,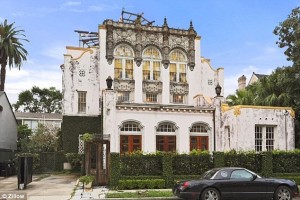 Word on the street is that BeyonZ other known as The Carters allegedly bought "La Casa de Castille, a hulking, 13,292-plus-square-foot Spanish Baroque-style converted church mansion in the heart of New Orleans' Garden District," for approximately $2. 6 million according to Variety magazine. The building was once known as Westminster Presbyterian Church and was constructed in the 1920s. "The altar is now the dining room, and the master suite, replete with sitting area, two-room bath and a dressing area, is located on the third level in what was once the choir loft."
Am I the only one that sees this purchase as sacrilege?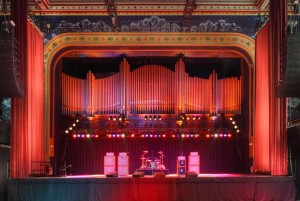 I remember when I first heard that Third Baptist Church in Atlanta would become the House of Blues for the 1996 Summer Olympics held in the A, I was aghast that what was once a house of prayer would now become a venue for the blues…Even James Brown had a problem with performing there according to this article on augustachronicle.com. In fact, a tent had to be erected in the venue's parking lot in order for him to perform…"I'm having a little problem with the church," Mr. Brown said Wednesday in an interview from his office in Augusta. "We're going to play in the yard. I'm going to do my singing and dancing in a tent."
Following the games, the House of Blues was renamed The Tabernacle although it continues to operate as a venue for a variety of musical acts. I remember discussing my feelings about this issue with a musical artist. I was also sharing about my faith with this artist and declared that I would never cross the threshold the Tabernacle because the house of God had been converted into a secular music showcase. (And to be clear, I do listen to more than Christian and or gospel music, but I don't think every venue is for every artist.)
Well chile, I made a hypocrite of myself when a Christian friend offered me a free ticket to see Jill Scott at the Tabernacle. I've been a fan of Jilly from Philly since her first album and someone gave the opportunity to see her free too? I told my Christian friend about my apprehension, but she assured me that it would be alright with God although my spirit didn't exactly agree…When I walked into the mammoth former church house, which used to have a membership of over 3,000, I could see how it used to be a church. The pews had been removed and the stage replaced the altar area, but other than that, the construction looked similar to what it must have been when it was a church. And wouldn't you know it that as I was getting my groove on, I saw that very same musical artist that I had told that I would never go into the Tabernacle much less party up in there…It was a ministry failure…And that wasn't the last time either, I went there for two more concerts: one for Erykah Badu and one for Lauryn Hill. I figured that since I had already been there once, what did it matter if I went there again and again? (By the way, Jill Scott, Erykah Badu and Lauryn Hill are pretty much at the top of my list for my favorite artists of all time…)
So fast forward to 2012 as I was preparing for the launch party of my book "After the Altar Call: The Sisters' Guide to Developing a Personal Relationship With God." I tried to have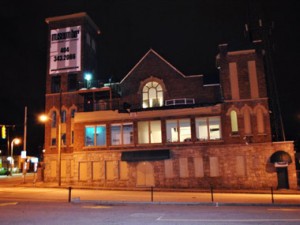 my party at the Museum Bar, another converted church building here in Atlanta, because I thought it would be cool to use the venue for its original purpose: to uplift God. But the venue wasn't available which in hindsight was probably for the best since I don't think I agree with church houses being converted to secular structures…
But don't tempt me by offering me by free tickets to see one of my favorite artists there….The devil stays busy, don't he?
Yes, y'all, I am continuing to work out my salvation with fear and trembling (Philippians 2:12)…Y'all pray for me, and I will pray for y'all….
So my question for the day is: Do you think that churches should be converted to concert halls or bars, etc? And why or why not?
Any thoughts?
Comments
comments