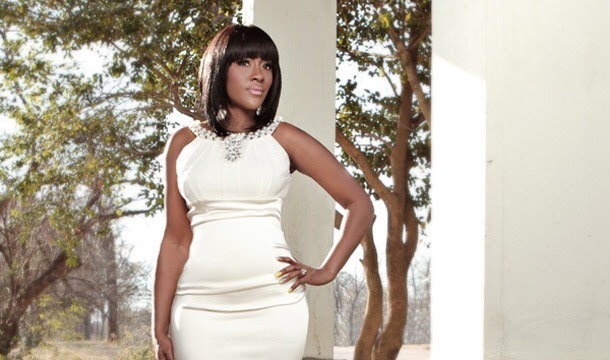 Hello World,
I love my life now, but I would be lying if I didn't admit that the '90s was one of the best times of my life. I graduated from high school, went away to college and got my first real job with benefits and erethang as a young adult in the '90s. One of my favorite things about the '90s was the R&B music that was the soundtrack of my life at that time…particularly, the girl groups that sang about everything I was going through…Groups like En Vogue, Xscape, Brownstone, Total, Zhané, Kut Klose, Jade and my absolute FAVORITE SWV…When I was in college, one of my girl friends, who has since passed away, and I used to bump the "Weak" remix all through the A in her pink and white Geo Tracker jeep especially during Freaknik! And you know we had to have the top down to flex, be cute in some Daisy Dukes and bump that bass, babee…
Below is that version of the SWV jam "Weak," if you haven't been blessed to hear it…
When I was really into a dude, this song was sho on repeat…
So when I heard that Cheryl "Coko" Clemons of SWV had a new radio show "The Coko and Cory Radio Show," I knew now was my opportunity to interview a member of one of the greatest girl groups of all times!!! Check our interview below…
1. Why did you decide to do the "The Coko and Cory Radio Show" which debuted on June 6? 
It was presented to me actually. Something that Cory [SWV's manager] had worked on for some years. We were supposed to do it like two years ago, but we became so busy. Then obviously, we kind of fell out a little bit, but then we made up and everything, and the offer was still there. So we went and did a test run first, and they loved it! From there, it just became permanent so now we're on every Saturday, and it's catching on. Everybody really likes it. The owner of the radio station he loves it. We're on from 12 p.m. to 2 p.m. We were on from 4-6, but we were moved up! We're on 38 stations. You can find us on musicalsoulfood.com or Rejoice 100.9.
2. There are a lot of artists out there that have radio shows like Donnie McClurkin, Yolanda Adams, etc. What do you hope to bring to the table that other people aren't bringing to the table right now? 
We're on a gospel station, but we're more inspirational. We don't just play gospel music on our show. If you have an inspirational message, we'll play it. It's not just gospel artists, it can be R&B artists. We try to say things that maybe the church folks are afraid to say. We call it an edgy show. That's the difference between their shows and our show, we're more edgy. We say things that they are not going to say. We say what you're thinking. We're not just sweet with it all of the time. Sometimes, I'm scared. I don't know what Cory is going to say, but I'm like okay, bring it back in. Sometimes you go out there. If we go too far, they will let us know, but we haven't gone too far yet, and people seem to love it. We talk about things that are going on in the church that people may not talk about. Like the pastor taking too many offerings. Sometimes, we do a question of the day like, 'What about your church do you think you can improve?' Like Cory said, 'I went to a church, and it was just boring. The pastor put me to sleep.' They not going to say that. It's all in fun and love.

We're looking to syndicate our show too. We're working on that next so I hope that falls into place for us in the next few months. A lot of people are talking about the show so I'm excited about it.
 And I understand that you also have interviews on the show?
Yes. This Saturday, we have Kelly Price & Keith Sweat. In past interviews, we've spoken to Shanice and Flex, Kindred the Family Soul. We have so many relationships so when I reach out, they are always like, "Yes."
3. Is your reality show "SWV Reunited" coming back for Season 3?
I don't think so. It's reality TV so we had a good time if it doesn't come back. (Laughter) We had a good time.

I did want to add that what you guys saw on the show, SWV, we really love each other. And we don't fight nearly as much as they showed on TV. We barely fight. A lot of fans kind of got upset with us when they saw all of the fussing and the fighting. That's not who we are. We actually love each other. We hold each other down, and our bond is really strong.
4. Speaking of SWV, are you on tour right now?
No, we're not on tour, but we perform about 100 shows a year. We stay on the road, but it's not a tour. We do like spot dates so every weekend we're working. We're going to Pennsylvania. We have two shows there. Not this weekend. We finally have a weekend off. So next weekend, that's where we'll be.
         I know you grew up in a Christian household with your mother gospel artist Clyde "Lady Tibba" Gamble. How do  you feel, I know at one point, you didn't want to perform certain songs. What is your approach to performing with SWV now?
We perform all of our songs now. We do everything, and the fans like it because we haven't done it in so many years. And that's one thing the show doesn't show. We do "Downtown." "Can We." We perform them all. The fans want to hear it so I give it to them.
5. Speaking of your mother. I'm a pastor's daughter, and you know when I went away to college, that was my first time being out of the house just kind of doing my own thing. And obviously, you had a much bigger experience than that. How did you reconcile how you grew up with becoming a big star and I'm sure being introduced to a lot of different environments? How did you handle that?
I'm a pretty strong person so no one could convince me to do anything that I don't want to do. And that's actually for my whole group. We never drank. We never did any drugs. That's not who we were as people. And I don't remember even anybody trying to offer us to do that, you know what I mean. So we were blessed that no one even would ever approach us like that, and even if they did, I would have been like, "No," because that's just not who I am because I didn't grow up around that. I don't know that, and I don't want to know that. I was pretty strong, and my mom was always there. She wasn't always on the road, but we stayed in contact when I was on the road. My mother stayed praying for me so I was covered.
          How did your mother feel about your music at the time, and how does she feel about it now?
Then and now, she didn't like it. She never listened to it. She doesn't listen to R& B music. And that's fine because I know how my mom is. But she supported me in her own way, but as far as the music, no, she doesn't like it.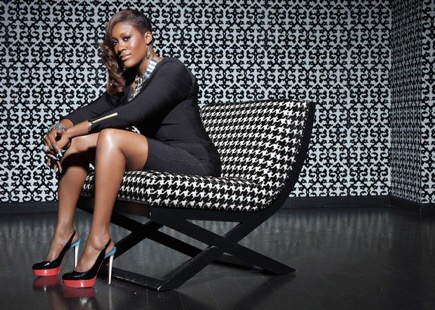 At some point, you decided to rededicate your life to Christ. Is that what happened when you decided to do gospel  music?
No, I don't say rededicate because I never left. I just wanted to do some gospel music because that was my foundation, my roots, who I was. And I always wanted to do a gospel record so when the opportunity presented itself, I took it. I did two gospel records. I was always in church. When I would come home, I'm in church so it's not like I left. A lot of my R&B friends. They sing R&B. but they still went to church. They still prayed. You know what I'm saying?
6. I know your husband, Mike "Big Mike" Clemons, was the drummer for SWV back in the day and is now the drummer for Grammy Award- winning Christian artist Israel Houghton and New Breed. How did y'all reconnect, and did you ever have any idea that back then that y'all would be married today?
Back in the day, no. We didn't even like each other back in the day. We couldn't stand one another. He was arrogant, and he thought I was mean. So we just clashed. But we reconnected at church. We were at a live recording at Love Fellowship International, Hezekiah Walker's church. Kirby Brown, one of his ministers, he was recording. And he was there, and we just started talking and exchanged numbers. And it went on from there. We went on a date a couple of weeks later, and we just stayed together. We dated six months, and then we got married. Everybody thinks we were messing around back in the day, but we weren't.
          What's your secret for staying married and keeping it together this long?
It just seems like all of a sudden, here we are 12 years later because everything has gone so fast. Communication is key. We try to talk about everything. We definitely don't go to bed mad at each other. We had to learn that. And trust. You've got to trust them. You definitely have to trust them.
          I know your husband lost 100 pounds and that you've had a tummy tuck. How do y'all maintain your weight?  What are you doing?
Well, I don't work out as much as he does because he can go two or three times a day, and that's just not me. Because my hair is not going to hold up for that. For me, I try to watch what I eat. I'm on a strict diet. It drives me crazy because I want some fried chicken, some ice cream and cake, but I can't have it. I do no carbs. I do fruit and meat and vegetables and water all day long. And that's boring.

And I've heard you don't like to cook either?

I hate cooking, but my husband and I, we, balance each other out because I hate to cook, and he is a great cook! And I mean, he can cook anything and make it up on his own, and it tastes great! And everyone that comes to our house for Thanksgiving, they look forward to him cooking. And it's healthy cooking. And he fools people because if you tell them what they are eating, then they are going to be like, "Uh, this tastes nasty," but if you don't tell them, and they are eating it, then they are like, "This is good. Wow!"
 7. I heard that you had a Twitter conflict with K. Michelle? I won't get into the drama, but I mentioned it because I wanted to find out what artists do you like that are out there now.
Let's be clear, I didn't have a conflict. She had a problem. I did not.

But I love Jazmine Sullivan. I love Ledisi. I love Avery Sunshine. And I'm really digging this new artist Tink. She's one of the new artists I really enjoy. She's cute. I love Chris Brown. He can do no wrong in my eyes. Miguel. He's another one that I'm crazy about.

Any girl groups that you like?

What girl groups are out? I wish there were more, but there aren't so I created my own that I'm gonna put out soon. So I'm excited about that. The name of the group is TTYL. The Talented Young Ladies. There are three of them so everybody is going to compare them so SWV, but when I put them together, I wasn't really thinking about SWV. But now I can kind of see what everybody thinks that they are like SWV. But they are not like SWV to me. They are from New York. We all went to church together, but now everybody lives in North Carolina. They are getting ready to go to college. They are like 17 and 18. They sing R&B music. We don't have a date for them to come out, but they have some songs put up on Sound Cloud. They remade Xscape's "Understanding" and they just killed it.
Well, Coko, that's all I have! Thank you for your time! Is there anything you want to add?
Thank you to everyone for the love and support!
Any thoughts?
Comments
comments