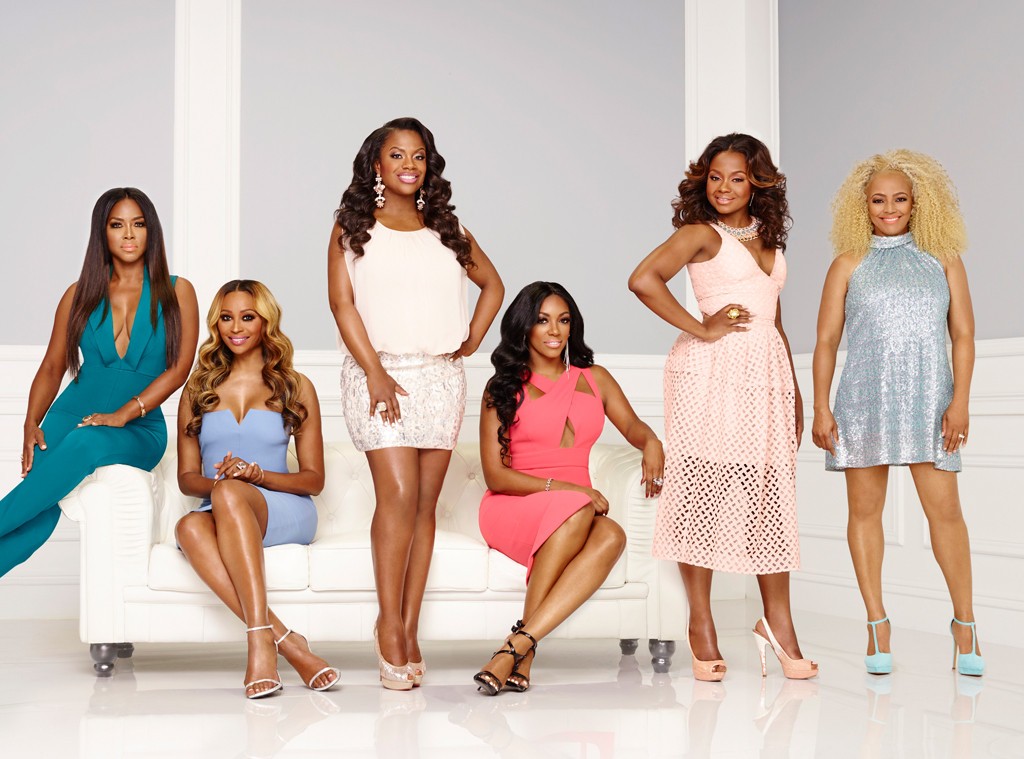 Hello World,
I'm not going to be a hypocrite…I do watch "The Real Housewives of Atlanta" every season…Yes, I look forward to the rollicking ratchetness that is RHOA…But it not something that I brag about…And now that the Queen of RHOA aka NeNe Leakes is gone, I had wondered if there was a reason to watch at all this season…But the producers have done it again!!! They have found a way to get my eyeballs back on the screen. Kim Fields aka Tootie from "The Facts of Life" aka Regine from "Living Single" has joined the cast of RHOA for its latest season, which will debut on premiering Sunday, November 8 at 8/7c. If you are a '70s baby, you know Kim Fields! She was one of the few people I saw on television who looked like me when I was growing up in the '80s! Remember how cute she was whirling around the campus of Eastland School on her roller skates with her pressed pig tails and wide grin? And then in the '90s, she was the lovable, wannabe bougie princess from the ghetto Regine on "Living Single?" And remember when Kim Fields was Nathan's love interest on the Boyz II Men video for "On Bended Knee?" Most recently, she was a producer and lead director of Tyler Perry's "Meet the Browns" and "House of Payne." And these are just a few of her accomplishments! So with a résumé like that, what does Kim Fields need with the ratchet RHOA?!!!
Kim Fields is also a friend to my blog! I interviewed her back in 2011 as she was promoting her Christmas television special "Holiday Love." If you haven't read the interview, please read "Check out Kim Fields in her TV Christmas Special 'Holiday Love' Airing on Christmas Day!!!" I asked her about how she became a Christian in Hollywood at age 14 and about being one of the few black people on television at that time particularly as a child star. But although she is a friend to this blog, and it was privilege to interview her, I have to be honest and say that I'm not sure if this show is the right move for her. First of all, reality TV has a way a ripping apart lives…If you don't believe me, read my blog post "Why Mary Mary May Need To Get Off Reality TV…My Open Letter to Erica & Tina Campbell." In the blog post, I referenced a New York Post article "Scott's suicide reveals tragic side of city's glitzy scene"  by Maureen Callahan in which she reported that, "over the franchise's eight-year lifespan, 12 Real Housewives have filed for bankruptcy, one has been evicted on camera, several have battled substance-abuse issues, one couple has pleaded guilty to fraud in federal court, one husband has been indicted for fraud and identity theft, and one husband has committed suicide." I'm not saying that these types of tragedies will happen to Kim Fields (who is happily married with two sons), but why would you take the chance? And as a Christian, I just don't know how she is going to resist being pulled down by some of the attention-seeking antics of her cast mates. I'm not saying that Christians have to cloister themselves in the church never to interact with others but RHOA is a cesspool…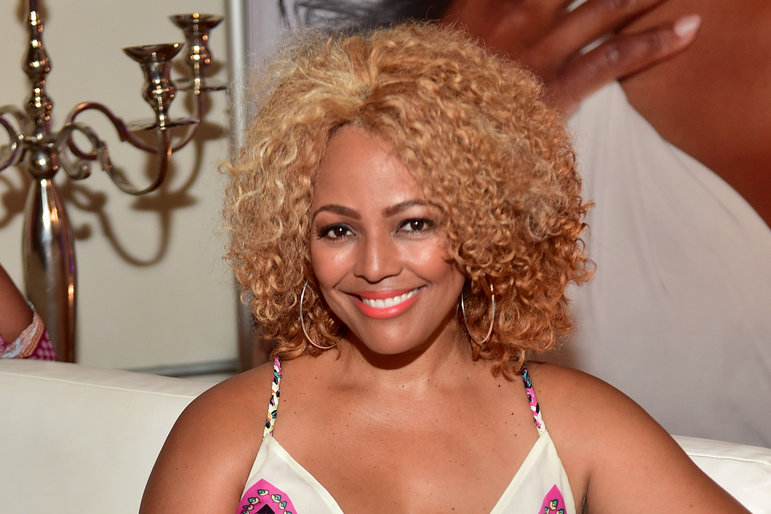 And finally, I'm somewhat disappointed that Kim Fields is not reppin' for the sisters with locs anymore? When I met Kim Fields back in 2011, she had long, beautiful, blonde locs. And now from the promotional shots for season 8 of RHOA that I've seen, she is no longer wearing them. Before anyone gets nasty, I think how a woman wears her hair is a personal choice. However, the woman of RHOA are known for being pretty much "unbeweavable" if you get my point, and it would have been nice to see a woman rocking her natural hair on "The Real Housewives of Atlanta."…It makes me wonder if Kim Fields did that just for the show…If that is the case, that just may be the harbinger of hell of what is to come this season…But I will be watching…Will you?
Any thoughts?
Comments
comments