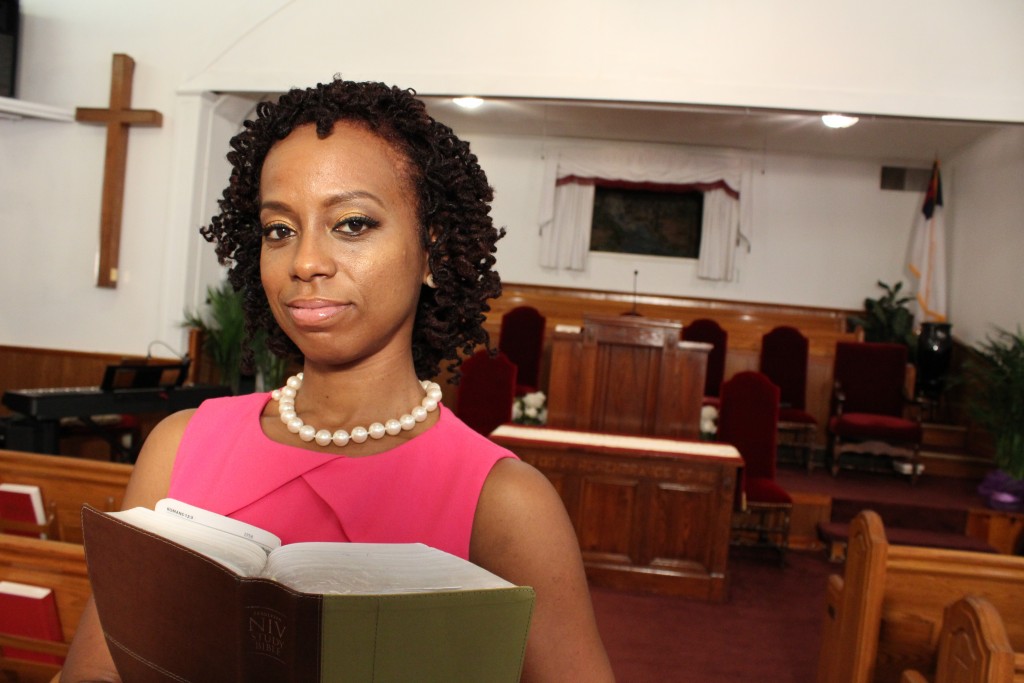 Hello World,
My love affair with my Bible started like a lot of things in my life: I liked a boy. That was nothing new. In my past, I had liked a lot of boys. But what was new: this boy was a Christian. And he wasn't just a Christian. He was a Bible-reading Christian. So even though I grew up with a pastor father, I started reading an NIV Bible (the most user friendly Bible in my opinion) in earnest because of a Christian, Bible-reading boy I liked. Of course, I thought he was made for me. One of the first scriptures I came across was Psalm 37:4. "Delight yourself in the Lord, and He will give you the desires of your heart." I was so excited because I thought it meant that this Christian boy and I would definitely be together because he was one of the "desires of my heart." I totally ignored the "delight yourself in the Lord" part. The irony of that crush is that although that Christian boy and I were not meant to be, it did ignite my love affair with my NIV Bible, and I eventually learned what that scripture truly means. If you saturate yourself in God, your heart's desires become godly, and God will satisfy those desires.
I was a new college graduate when I liked that boy, and I couldn't find a full-time job in my field for roughly two years. And it was rough too. I went on interview after interview to no avail. I temped all over Atlanta. I eventually worked at a law firm, a public relations firm and a record label, but I still wanted to be a journalist. But this verse encouraged me: "'For I know the plans I have for you,' declares the Lord, 'plans to prosper you and not to harm you, plans to give you hope and a future.'" Jeremiah 29:11. I was elated when I finally got a job as a reporter for a small newspaper, and I was so grateful that I had to be the hardest working reporter there!

As I continued to grow in the Bible and in life, I had more turmoil in my personal life and in my professional life. But with every disappointment, I can honestly say I learned what this scripture, what has come to be my absolute favorite Bible verse, truly means. "And we know that in all things God works for the good of those who love Him, who have been called according to His purpose." Romans 8:28. All things (good and bad) that I have gone through in my life, God has worked it out for my good!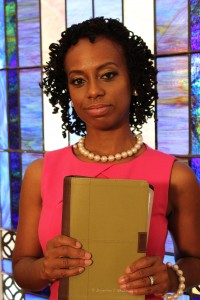 My NIV Bible is Made for Me!!! 
That is why I am excited to share that Zondervan and Biblica are continuing to celebrate the 50th anniversary of the commissioning of the world's most read modern-English Bible, the New International Version (NIV)! As a result, Zondervan and Biblica have partnered on a year-long campaign featuring quarterly themes that recognize the different ways the NIV has impacted the Christian church. This month commences the fourth and final theme of the year: Made for You.
For the past fifty years, the Committee on Bible Translation (CBT) has been continuously refining the NIV to ensure that it is Made for You. The CBT works hard to maintain the virtues that has made the NIV the most read and most trusted English translation in the world: accuracy and readability. To achieve this, the CBT persistently studies the latest biblical scholarship and consults a database of over 4.4 billion words that identifies trends in global English usage. Thanks to the continued work of the CBT, the NIV is the most trusted modern-English Bible in existence, making it ideal for reading, preaching and studying God's Word.
The NIV is, more than any other translation, the most highly supported translation for study with over 50 Bible commentaries, dozens of reference works, and hundreds of Bible study guides and other resources available. Among these resources is the free NIV 365-Day Devotional Reading Plan, which has reached over 200,000 subscribers since January 2015, providing readers with a new NIV scripture passage and insight every day. The free NIV 50th Anniversary Mobile app launched earlier this year, provides its 50,000+ users with mobile access to the complete NIV text, as well as study notes and daily devotional readings, and much more.In addition, Zondervan recently released the all-new NIV Biblical Theology Study Bible, which has been re-typeset in NIV Comfort Print® font. Not only did that make this Bible more readable, it also reduced the page count by 350 pages!
"Our goal is to give everyone, no matter where they are in life, access to the Bible that is right for them," said John Kramp, SVP and Bible publisher for HarperCollins Christian Publishing. "There are hundreds of styles and tailored Bibles complete with devotionals and relevant resources specific to women, men, children, new believers, and those going through major life events, such as marriage, recovery, loss or cancer.  And to ensure everyone has access to the Bible, there are multiple formats, including dozens of NIV eBooks and NIV mobile apps."
Below is a video about the "Made for You" theme.

To learn more about the 50th Anniversary campaign and view additional content, visit www.thenivbible.com.
Any thoughts?
Comments
comments