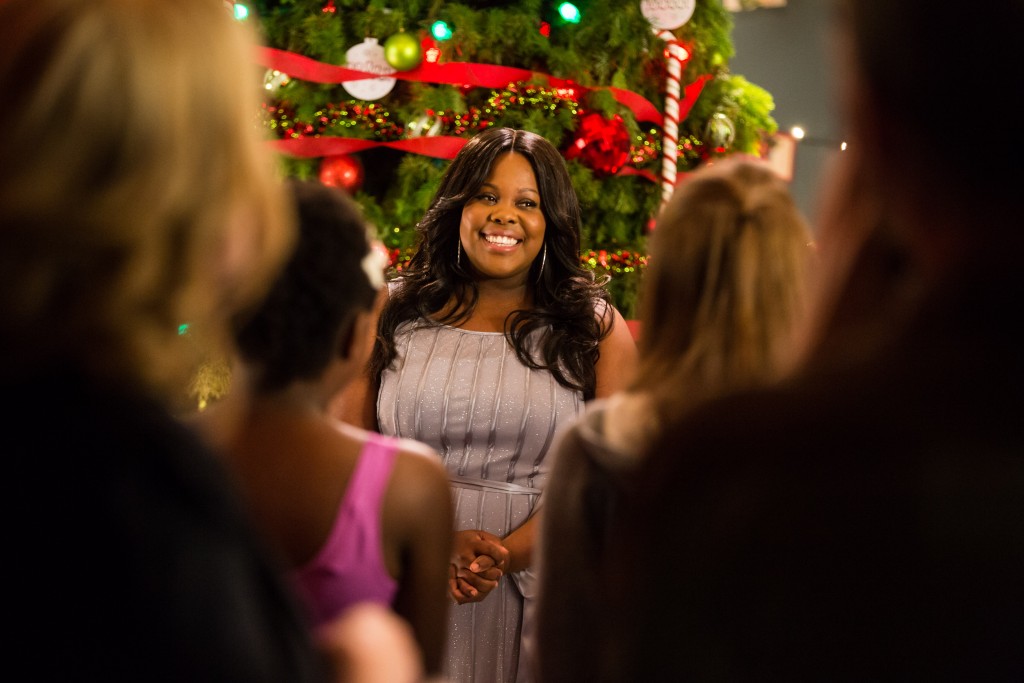 Hello World,
Now that Thanksgiving is over for a year, bring on Christmas, the most wonderful time of the year! One of the things that makes Christmas so special are Christmas movies. From It's a Wonderful Life to Home Alone to Love Actually, I LOVE Christmas movies! And if you love Christmas movies as much as I do, My One Christmas Wish starring Amber Riley will get the season started off right!
Based on the inspiring, true story of college student Jackie Turner, who posted 'Wanted – A Family for Christmas' Ad on Craigslist, My One Christmas Wish premieres tonight at 7 EST with an encore at 9 EST and is a highlight of UP's "Everything You Love About Christmas" programming running through December 31 and featuring 50 fun-filled days of uplifting holiday movies, specials and marathons.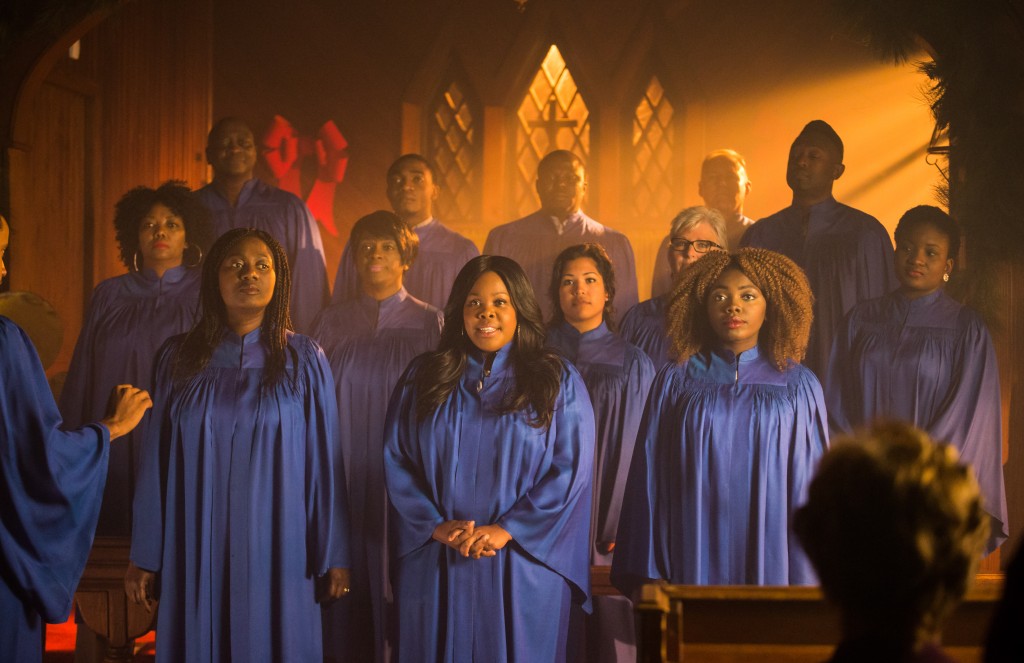 Singer/writer/actress Amber Riley, who starred in "Glee" and won season 17 of ABC's hit competition series"Dancing With the Stars," stars AND sings in the UP original movie about the emotional – real-life story of Jackie Turner, a straight-A college student who was abused, abandoned and starved as a child.  Although she has resolutely turned her life around, the holidays are still very painful for her.  Facing another lonely holiday break on campus, Jackie decides to put an ad on Craigslist and even offers to pay $8 an hour.  To her surprise, responses flood in.  Among the numerous heartfelt invitations and letters of support, she also hears from struggling individuals who empathize with the overwhelming emptiness that comes with spending the holidays without loved ones.  Moved and inspired, Jackie decides to throw a big Christmas party – with the last-minute help of her advisor, friends and support group – to find families for all those troubled folks who emailed her and finds one for herself as well.
Below is a video about the movie:
In December 2013, the real-life Jackie Turner, a straight-A William Jessup University student in Rocklin, CA, could not bear spending one more Christmas alone, so she turned to the Internet to find some support.  "I am looking to rent a mom and dad who can give me attention and make me feel like the light of their life just for a couple of days because I really need it," the then 26-year-old wrote in her craigslist ad.  Turner got an overwhelming number of responses from people eager to invite her in.  The emails from others spending the holidays without loved ones particularly touched her.  So, she invited each person who emailed her about yearning for a family to a meeting at William Jessup.  There, she paired up the lonely individuals with people who were willing to lend some support.  Her story got local and national attention, starting with "CBS Sunday Morning."  In May 2015, Turner graduated Summa Cum Laude from William Jessup University with a degree in Pastoral Ministry.  She was also the recipient of the Faculty Choice Award for Most Outstanding Student.  In addition, she was a Presidential Scholar and was named in Who's Who Among Students in American Universities.
The ensemble cast of My One Christmas Wish also includes Matreya Fedor (UP's My Mother's Future Husband, "Cedar Cove"), Priscilla Faia ("Rookie Blue," "Psych"), Ali Skovbye (Further Adventures in Babysitting, The Gourmet Detective), Ken Tremblett (My Life as a Dead Girl, "The Whispers") and Jarod Joseph ("The 100," "Wayward Pines").
Follow the cast at:
·        Amber Riley on Twitter @MsAmberPRiley, on Facebook at www.facebook.com/MsAmberPRiley?fref=ts,  on Instagram at instagram.com/msamberpriley and on YouTube at www.youtube.com/msamberpriley
·        Matreya Fedor on Twitter @matreyafedor
·        Priscilla Faia on Twitter @priscillafaia
·        Ali Skovbye on Twitter @AliSkovbye
·        Ken Tremblett on Twitter @KenTremblett
·        Jarod Joseph on Twitter @JarodJoseph
Also, be sure to check out Amber Riley in the upcoming The Wiz Live! THIS THURSDAY 8 p.m./7c on NBC.
Any thoughts?
Comments
comments