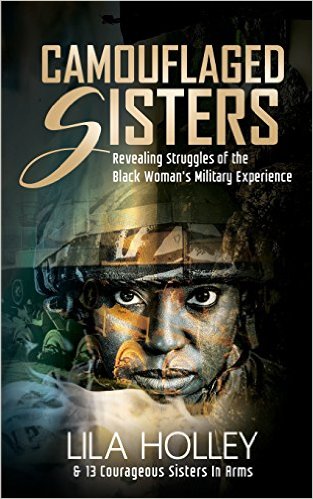 Hello World,
It goes without saying that I am saddened by the tragic attack in San Bernardino. Maybe I'm just a simpleton, but as I've said before, I just don't get man's inhumanity to man. I've been praying that terrorism will be thwarted wherever it manifests and yet these tragedies continue to occur. Still, I will keep praying and I hope you do too. Also, tonight at 8 p.m., President Obama will speak to us from the Oval Office regarding what the government is doing to keep all of us safe. One of the first things I think the government should do is create stricter gun control laws. If you haven't done so before, please read my interview with Lucy McBath, whose son was senselessly gunned down at a gas station because his music was allegedly too loud.
Now onto the focus of this post…I'm back with another list of  interesting blog posts and or articles for black Christian women from November that intrigued me as a black Christian woman ( but you don't have be a black Christian woman to to check them out:) ! ) Let me know if you like my list! Enjoy…
1. "Written by 14 Female Veterans, New Book Highlights Struggle, Successes of Black Women in Uniform" by JC Jones

Excerpt:  A group of local women have joined with others from across the country to share their stories in an upcoming book, "Camouflaged Sisters," which releases Saturday. Composed by 14 authors, the stories reflect a broad spectrum of experiences from current active-duty soldiers to retired veterans. Though their stories are unique, the women collaborated with a united goal — to share the perspective of the African American female service member. See more at: kdhnews.com.
2."Bus Boycott took planning, smarts" by Josh Moon
Excerpt: School textbooks often describe Parks as simply a tired seamstress trying to make her way home from work one December afternoon. While it's true enough that Parks earned a living as a seamstress, she was far from simple. At the time of her arrest in 1955, Parks was serving as the secretary of the NAACP's state and Montgomery chapters and had been a civil rights activist for years. Her husband had been a protestor at the Scottsboro Boys' trial in the 1930s. See more at: montgomeryadvertiser.com
3."Pharrell Williams to Bullied Girl at Charleston, SC, AME Church Event: 'You're Beautiful and You're Black'" by Yesha Callahan
Excerpt: A touching moment occurred when a 12-year-old girl named Sarah asked Williams for advice when it comes to dealing with racist bullies. Sarah attends a predominantly white school and complained that people make racist jokes about fried chicken and watermelon because she's black. Initially, Williams joked about the food stereotype, telling the girl, "I love chicken!" before adding, "I'm not worried about what anyone in here thinks," after the congregation started to laugh. At that point, the little girl was crying, and he explained to her that she is surrounded by love. See more at: theroot.com.
4."When Did Black Folks Stop Loving Our Children?" by Tracey Michae'l Lewis-Giggetts
Excerpt: Ben Fields must be held accountable for his actions—even above and beyond his firing. But what haunts me is the image of the Black male teacher watching as his young student is tossed out of her chair by Fields, and thrown violently onto the floor like a rag. Was that level of brutality so commonplace in the school that he never considered intervening on her behalf? Or on behalf of the children—because yes, even Black 16-year-olds are still kids—who were obviously frightened and devastated by what they were seeing in his classroom? See more at: damemagazine.com.
5."Church Leaders To Meet To Discuss Domestic Abuse Solutions"
Excerpt: Key figures from Britain's black Christian community have been invited to a specially convened meeting which will look at how African and African Caribbean churches can respond more effectively when cases of domestic violence and abuse arise in their congregations. See more at: voice-online.co.uk.

6."Layered Up for Fall" by Liz Roy
Excerpt: Guys, guess what! It's FINALLY fall in Los Angeles! Sadly, fall in LA merely means dipping into the 60s, but I'm grateful for the climate change nonetheless. I love layering and fall is the perfect time to experiment. In fact, fall was my favorite season when I lived in New York because the scenery was beautiful (God is really good at colors, isn't He?!) and the weather was perfect for creative fall layering. – See more at: downtowndemure.com.
7."Quilters' Club Features Diversity of Skills, Techniques and Colors" by Heather Norris
Excerpt: It was founded in 1989 by three Baltimore women looking to form a guild that would serve as a space for black women to freely express their creativity with quilting. It has since evolved into a diverse group in just about every way except for a shared interest in quilting and community, where members regularly reach out to young people to introduce them to sewing and quilting. See more at: baltimoresun.com.
 8."#TBT Remembering R&B/Hip-Hop Church Music" by Nina Ruff
Excerpt: Music is a huge factor in how we validate a culture. It is often the pulse for entire societies and ways of life. So when hip-hop began to dominate as a genre, there was an entire group of young Christians left looking for their place in the church. The artists that stepped out of the Black church box not only kept true to themselves, but they paved a way for a younger generation of churchgoers determined to evolve their beliefs & practices in order to keep the culture relevant. In blazing their own trails, they fought against a lot of what keeps young people from being involved in churches today. See more at: hivesociety.com.
9."Shepherding Women: What Boundaries Must Be Maintained?" by Isaac Adams
Excerpt: A church's most important decision is who they call to be their leaders because pastors have room for great exploitation, particularly of women, or great effectiveness. In this sense, the church's greatest need is a holy pastor. What are appropriate boundaries to be maintained between pastors and women in the church? How should a church view a pastor who is having an illicit sexual relationship? What are signals of a pastor grooming a sister for abuse? C'mon up and join the conversation. See more at: thefrontporch.org.
10."There Are No Black Angels in Heaven" by Lisa Sharon Harper
Excerpt: As she showed me all five black ornaments in a store dedicated to ornaments, tears filled my eyes and began to spill over. We are not wanted in this world. We are erased — from the public through police brutality and mass incarceration. And we are even erased from popular conceptions of Christmas and heaven. There are no black angels there. See more at: washingtonpost.com.
Comments
comments