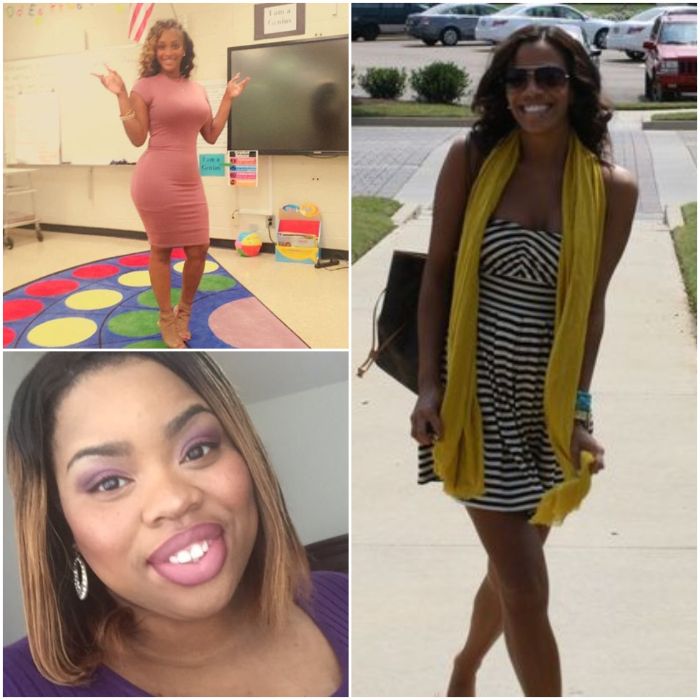 Hello World,
I'm such a media junkie that I often have a difficult time figuring out where I should be directing my attention…Perhaps, I have a bit of ADHD…Last month, I was struck that black people have much to celebrate due to the September opening of the Smithsonian National Museum of African American History and Culture  (and if you're in the Washington D.C. area, this event, Getting to Know the Museum: I, Too, Am America, on Tuesday, sounds like a winner!) and yet there is a ways to go as black people continue to struggle with the police shootings of unarmed black men throughout the country…And then as the nation's first black president, President Barack Obama, prepares to exit his post and either the nation's first female president in Hillary Clinton will be at the helm or the hell-raiser, Donald Trump, whom I'm convinced is the unwieldy harvest of seeds sown by Republican obstruction as Senate Minority Leader Harry Reid so wisely noted…There are so many issues that are deserving of our attention…
All of that being noted, I'm always taking note of blog posts and or articles that illuminate the path for black Christian women as I am one… So below is my Top 10 monthly roundup of blog posts and or articles for black Christian women ( but you don't have be a black Christian woman to to check them out:) ! ) As usual, let me know if you like my list! Enjoy and share!
"The Cult of Heather Lindsey: Examining the Rise of the Purity Movement & One of Its Most Magnanimous Leaders" by D. Danyelle
Excerpt:  It's also not hard to see the physical traits of her biracial genetics. The (biological) daughter of a Mexican-German mother and Black father, her resulting lotto of favorable biracial features is prominent. Outfitted with "light skin and good hair," she represents the top of the social pecking order for Black women. It is a pecking order that favors lighter hues over darker ones in everything from income and occupation to dating and marriage outcomes.
Certainly, Heather has absolutely no control over her genetic makeup. Heather, while a beautiful woman, possesses a physical appearance that doesn't represent most Black women. It is not to say that she was chosen solely because of her fair skin, petite figure or standard Eurocentric features. But when dating, she had an advantage that much of her audience does not. An advantage that would have made her more likely to marry than a darker hued woman with or without sexual abstinence. See more at: theunfitchristian.com.
"What Shall We Say to These Things? The Implications of Black Women's Singleness" by Candice Benbow
Excerpt: I know all too well the implications of singleness for Black women. My mother, 60 and never married, died alone at home. We found her hours later. For the past nine months, I have replayed scenarios of my mother's final moments if she was married. My stepfather would have been home. He would have been able to call the police. She wouldn't have been alone. Since she passed, I've realized how much my life mirrors hers. I am single and live alone. While at my age she had a daughter, I only have a dog…and I'm seriously considering getting a landline phone and enrolling him in specialty classes to know how to nudge the phone over with his nose and hit a button to call 911 in case of an emergency (yes, those classes exist). I do not talk to someone every day, several times a day like I talked to my mother. That means no one knows my schedule intimately enough to know when I'm off of it and need a check-in. And I'm not the only person who experiences life like this. These implications are real. See more at: candicebenbow.com.
"Involuntary Singleness Too Often Feels Like Punishment" by Mariam Williams
Excerpt: How do you plan to handle potentially lifelong, involuntary celibacy? It's a question I've never had anyone in church leadership or a layperson in a heart-to-heart discussion ask me that directly, because it is never assumed that a heterosexual woman, and even more specifically a heterosexual black woman who is an active church member will be single forever — even though abstinence until marriage is still taught and to some degree expected; even though such black women are still expected and often themselves demand to marry a churchgoing, Christian man; and even though women of all races far outnumber men in churches in all denominations. See more at: ncronline.org.
"Find Out Why These Black Men Won't Date Black Women" by Veronica Wells
Excerpt: Then 33-year-old Koro said that Black women don't want him because he's a God-fearing man, practicing celibacy. He also said that in the church, if you don't have a collar, the women don't want to talk to him. That story was so odd, all I could wonder was what church he goes to. Because I know good and well how many church women are also on a celibacy journey trying to achieve their spiritual goals. If Koro had any type of decency, Black women would be about that life. See more at: madamenoire.com.
"Why Voluptuous is Applauded Everywhere…Except School and Church, Apparently" by Kimberly Peeler-Ringer

Excerpt: "You're too big for that." This is the subtle shaming background music with lyrics for big black girls everywhere. And that word 'big' is loaded all by itself: big as in taller, big as in wider, big as in curvier…and heaven help you if you possess all three, which is exactly my testimony. I am 5'10." I am not petite, I am brown-skinned. I am curvy, and both my dress and shoe sizes are larger than a size 8.
So when I saw photos of this Atlanta fourth grade teacher all over my social media platforms, and all the negative comments on repeat that exclaimed "that is inappropriate," "teachers should dress modestly" and of course, the old standby, "she's too big for that," I knew I had to say something on behalf of curve-shamed sistas everywhere. See more at: thechurchedfeminist.com.
"50 Years Later, Why Are Black Churches Still Under Attack?" by Courtney Hall Lee
Excerpt: But just because a church is full of Christians doesn't mean it isn't full of flawed people. My podcast partner Karen recently said that some Christians diminish the existence of systemic racism by saying, "There is no black and no white, there are just people and sin." I agree that race is a construct and that hate is a sin. But I believe that willful ignorance is also a sin, and it is the willful ignorance of the systemic racism in our country that is indeed sinful. This willful blindness is where the church failed both the four little girls and the Charleston Nine. See more at: sojo.net.
"Donald Trump Didn't Keep His Word in Flint, Pastor Says" by Asawin Suebsaeng
Excerpt: Rev. Faith Green Timmons made herself Donald Trump's latest public enemy in just 20 words. The Flint, Michigan, pastor and her church, Bethel United Methodist Church, had invited the Republican presidential nominee to speak Wednesday about the city's water crisis, and efforts to combat it. When Trump began attacking Hillary Clinton from the pulpit ("Everything she touched didn't work out"), Timmons intervened. See more at: thedailybeast.com.
"At Congressional Black Caucus Panel, Rep. Fudge Says, 'If You Do Dot Vote, You Are Just Selfish.' "by Vanessa Williams
Excerpt: Melanie Campbell, president of the Black Women's Roundtable, recounted a conversation she had with a black man at the barber shop. Referring to Clinton, he said, "Miss Melanie, I can't vote for her." She said she "broke it down to him, in explicit terms" what was at stake if Trump won the election. "He said, 'All right, Miss Melanie, I got you.'" See more at: washingtonpost.com.
"Black Priest Walks in 'slave' Chains to Promote Remembrance" 
Excerpt: One of the first black women to be ordained in the Church of England has called for a national day of remembrance for slavery. The Reverend Canon Eve Pitts of Holy Trinity Church, Birchfield, Birmingham, said she wrapped herself in chains and walked around her church to remind herself of her ancestors' suffering. See more at: bbc.com.
"Remembering Carrie Collins, Littleton Teacher and Figure in Colorado Black Music Community" by Joe Rubino
Excerpt: If you went to elementary school in Littleton between 1965 and 1986, there is chance Carrie Collins was your music teacher. But Collins' work as the first African-American woman ever hired as a vocal music teacher instructor in a suburban Denver school district is only part of her story and the impact she made on Colorado and the country. See more at: denverpost.com.
If you know of any black Christian women bloggers and or writers, please e-mail me at jacqueline@afterthealtarcall.com as I'm always interested in expanding my community of black Christian women blogs and websites. As I noted before, while this is a roundup of interesting blog posts and or articles for black Christian women, you don't have to be one to appreciate these pieces :).
Any thoughts?
Comments
comments