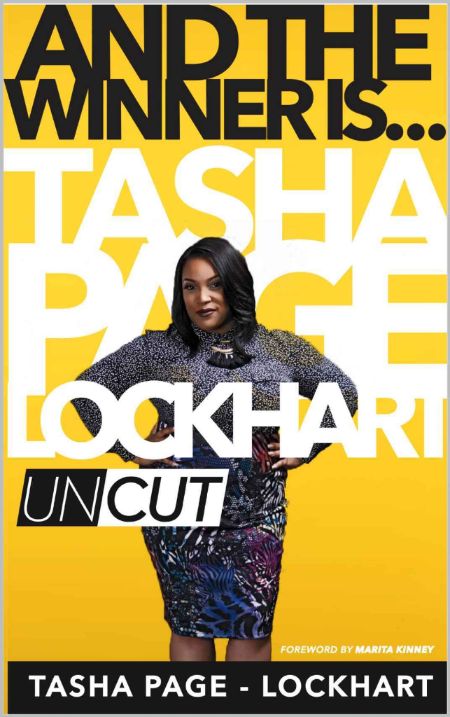 Hello World,
Award-winning recording artist, songwriter, musician and now author Tasha Page-Lockhart takes her readers on a journey from childhood to becoming BET's "Sunday Best" Season 6 Winner with her debut book And The Winner Is…Tasha Page Lockhart Uncut. She received a national recording contract with platinum-selling recording artist Kirk Franklin's Fo Yo Soul Recordings label, an imprint of RCA Records after she won the competition. Four songs from the competition that she performed charted in the Top 20 on Billboard's Digital Gospel Songs chart including "Love" featuring Sunday Best Season 6 Runner-up Kefia Rollerson (No. 7), "Don't Do It Without Me" (No. 8), "You Bring Out The Best In Me" (No. 10) and "I Will Call Upon The Lord" ((No. 20).
In 2014, Tasha released her debut album Here Right Now, which charted at No. 87 on The Billboard 200 and No. 3 on the Top Gospel Albums chart. The album features the Billboard Top 10 radio hit single "Different." She was nominated for three awards at the 30th Annual Stellar Gospel Music Awards in 2015, winning the coveted New Artist of the Year.
However, the journey to success was a difficult one. Tasha's intense real- life accounts will leave you undoubtedly inspired as she reveals details of overcoming trials and tribulations in her book. It is the heartwarming story of redemption and unwavering faith that she passionately shares.
"I've never had the opportunity to really share my story and journey as a recording artist when booked to sing so sharing my story through my book elaborates on how I became a winner over various areas of my life and how you can become a winner also," Tasha says.
During her childhood, Tasha was molested by some family members and trusted family friends. While she was in high school, she played basketball and had dreams of aspiring to be a WNBA player. Yet, those dreams would soon change, when at 17 years old, she got pregnant, and had a child at 18, causing her to become a high school dropout. This caused her life to spiral out of control, and she became homeless and got addicted to drugs, causing her childhood boyfriend Clifton Lockhart to depart for Atlanta, Georgia, in 2006.
Today, Tasha is married to Clifton and they have 2 children, Ronald & CJ and they reside in Detroit, Michigan.
And The Winner Is…Tasha Page Lockhart Uncut is available digitally via Amazon today. She's releasing her 2nd album entitled SOPHOMORE (Fo Yo Soul/RCA) this summer.
Any thoughts?
Comments
comments