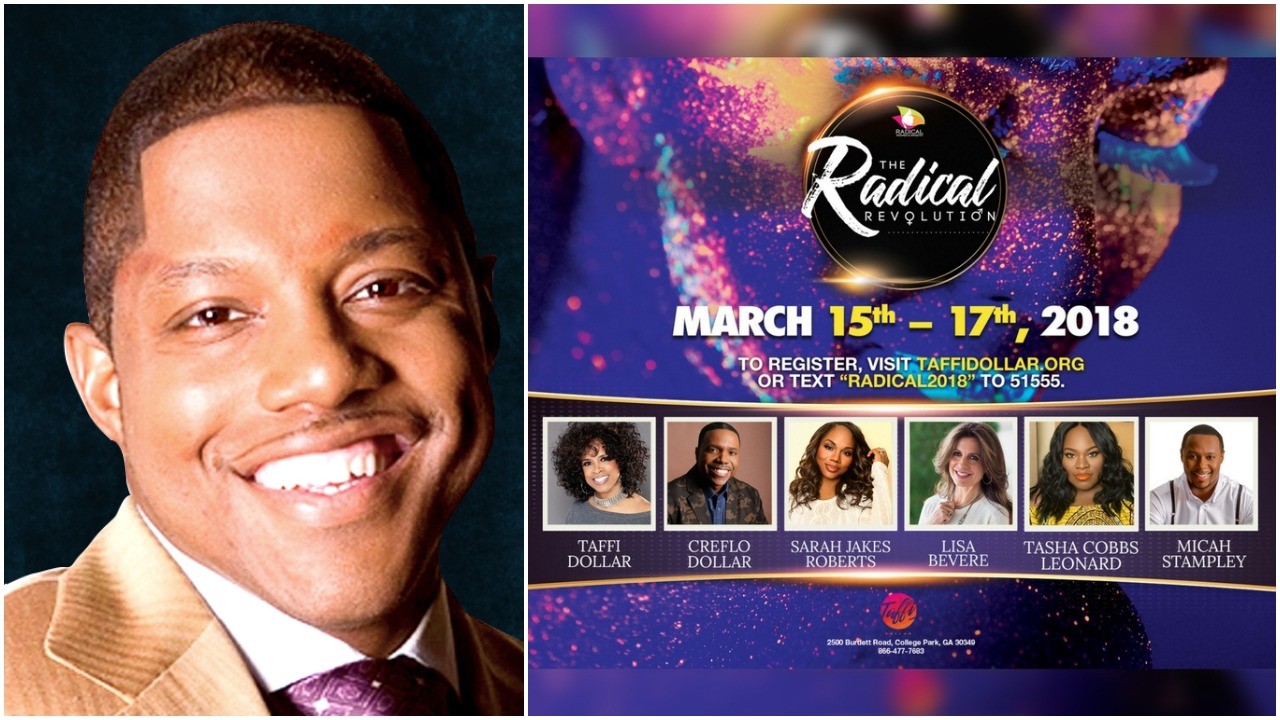 Hello World,
Y'all betta be glad I'm not God. I woulda banished some of y'all below just because you looked like you were judging me. And that's what I'm trying to remember this morning as I type this blog post. I'm not God and just because I interpret something as being a certain way, that may not be the truth. Only God knows the condition of the hearts of men and women. So here's the deal. Ya man Mase, or Pastor Mase as he was known in 2014, left his church that he founded as he got caught up in the rapture of rap it seems. I was so befuddled by his departure that I wrote an open letter on UrbanFaith.com. See an excerpt below:
Dear Mason Betha aka Murder Ma$e aka S.A.N.E. Minister Mason Betha aka Pastor Betha of El Elyon International Church,

I'm trying so hard not to judge you right now, but what is you doin' man? (I'm sayin' this Atlanta style since that is where you have lived since 1999.) I just read on TMZ that you, the pastor of El Elyon International Church, up and dipped on your congregation and returned to the "rap game full time." Where they do that at? I knew something was up when, while flipping through television channels last week, I saw you rappin' on some video and cheesin' it up with your infectious smile like you did before you left Bad Boy for the ministry back in the day. And I wasn't the only one that was confused. In a recent interview with The Breakfast Club, rapper Ja Rule—who seems to be finding his own way to faith–was asked about your return to the rap industry. According to a Madame Noire post of that interview he said, "I'm very confused by what Mase is doing. I don't know if that's cool or not. I wouldn't play with the Lord like that." Say that! Too read the full letter, to urbanfaith.com.
And then as recently as November 2017, Fader reported Mase is still beefin' with rapper Cam'ron.
Over the Thanksgiving weekend, Cam'ron and Mase stoked the flames of an old beef, trading diss tracks back and forth. On Friday, Mase shared "The Oracle" and promptly took to Genius to annotate it. Cam'ron responded on Saturday night with "Dinner Time," in which he alleges that Mase retired from rap to run a Ponzi scheme and calling into question his roots in Harlem. See the full article at thefader.com.
Dude released a diss track in which he was cussin' and what not. Now, I don't believe that if a cuss word escapes your lips, you're headed to hell, but I just don't think that God is pleased by this particular demonstration. But hey, I could be wrong. And furthermore, it seems downright silly to be spending time on a diss track at 40 years old. The only diss I'm worried about this age is "diss"ease. I hope this "beef" was all for show because Christian or not, we too old for that…Go cut some grass or something…That's what men do at this age…
All that to say, Grammy-nominated rapper Mason Betha and Grammy-Award winning singer/songwriter Johnta Austin among others will be featured in the the highly anticipated Men's Panel (which will be offered for free to men) to be held during the 2018 Radical Revolution Conference at World Changers Church International in College Park, Georgia starting tomorrow, March 15 through Saturday, March 17.
Hosted by Pastor Taffi Dollar and the church's Radical Women's Ministry, the purpose of the three-day event is to bring clarity on gender equality in relationships, leadership, and business at a time of increasing confusion that exists in both the church and society. It will feature some of the biggest names in spiritual leadership and music including WCCI founder Creflo Dollar; businesswoman, author, and media personality, Sarah Jakes Roberts; well-known author and speaker Lisa Bevere; Grammy-Award winner Tasha Cobbs Leonard; gospel singer/songwriter and actor Micah Stampley and more.  Ticket prices vary with offerings for students, individuals, and groups.  A VIP Experience is also available and includes a Meet & Greet, a Dining and Listening Lounge, and giveaways, among other benefits.
For more information, go to eventbrite.com.
Any thoughts?
Comments
comments