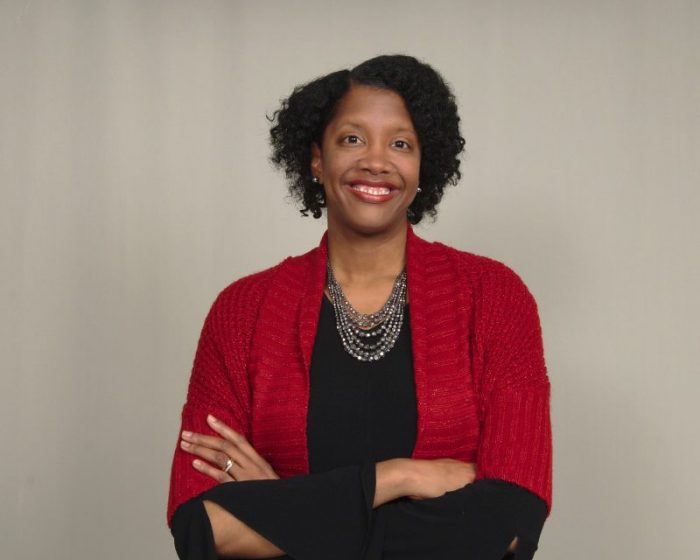 Hello World,
Last month, Women's History Month, I've launched a new feature featuring First Ladies! In thinking about my mother who was the First Lady of Central Christian Church in Atlanta, Georgia for 38 years before my father retired in 2017 and after reading Kimberla Lawson Roby's final Rev. Curtis Black book "Better Late Than Never" which explored Charlotte's desire to not be a typical First Lady, it dawned on me that I should feature First Ladies. Everyone is always talking about what the pastor of this church and that church is doing, but First Ladies are equally as important as the pastors to whom they are married! So once per month, on a Friday of course, I am featuring a First Lady. So if you know of a First Lady who should be featured, please e-mail me at jacqueline@afterthealtarcall.com because I'm looking for notable First Ladies to feature!
So with that being said, let me present to some and introduce to others the First Lady of Mt. Zion United Methodist Church in Upperco, Maryland, Kirstyn Mayden…
Below is her biography followed by my interview with her. Read, enjoy and share!
Kirstyn Mayden lives in Baltimore, Maryland with her husband the Rev. John Mayden. A graduate of Spelman College, Mrs. Mayden also has a master of divinity degree from Emory University in Atlanta, Georgia. For the last 15 years, she has served in a number of ministry capacities with children, youth, and women. She has a passion to serve with women empowering them to grow and live out their God-given purpose. Currently, she serves alongside her husband in ministry at Mt. Zion UMC church in Upperco, Maryland. They are brand new parents to a baby girl. In addition, she is the founder of Worthy Girls, Worthy Lives, an empowerment program for pre-adolescent girls in Baltimore and blogs at kirstynspeakshope.com.

1. How do you feel about the term "First Lady" and is Mt. Zion United Methodist Church the first church where you have served as First Lady?
Yes, Mt. Zion is the first church where I have served as First Lady. We've been there about five years. In reference to the term "First Lady," I understand the cultural significance of it, but I'm not really for it or against it. My heart is about serving within the ministry so it kind of comes with the territory. For me, it's kind of limiting in some ways because it boxes you in because there is a certain way a "First Lady" must act or be, but I feel like God is bigger than any title. I guess I don't care for the term per se but I understand why it's there.
2. What is the "job description" of a First Lady?
A First Lady serves God first of all, but she also serves as a support to the ministry and to her husband. Each church is different so for me, I'm part of the worship liturgy.  I serve in administrative functions. But overall, just serving as a supportive presence for my husband.
3. What is the best part and what is the worst part about being a First Lady?
I really enjoy serving as a part of a team with my husband. There is something powerful about that. I have my masters of divinity degree and so we're able to serve in ministry together. And also being a presence for the congregation and being able to walk with them with their triumphs and challenges and empowering them to use their gifts and talents. That's one of the best parts about being a First Lady.

I wouldn't say there is a worst part, but one of the challenging parts is the ongoing ministry and family balance. Serving in ministry means you can be on call so it can be difficult to set boundaries between your family life and your congregational life. Also, I've had to realize that even as a First Lady, I can't be all things to all people. And I have to work to keep my own identity. I'm not just my husband's wife. I have my own ministries and my own goals. Those are challenges.
4. What are some misconceptions that people have about being a First Lady?
I think there is a misconception that she is seen but not heard. Every week, I'm there to support the ministry, but I don't want to be boxed in as just his wife as I said before. The perception that you're just kind of sitting on the sidelines doing everything for the church or for your husband and you don't have your own identity.
5. You created Worthy Girls, Worthy Lives in 2012  to "improve the confidence, self esteem, and life skills of pre-adolescent girls." What inspired you to create this organization?
I've been serving with children and youth for over 15 years. What prompted me to start the organization is that I received a grant with the United Methodist Church. It's called the Spark12 grant so we were funded to start Worthy Girls, Worthy Lives in 2012. Ever since then we've been in existence.

It's a six-to-eight-week program, and we meet on Saturdays. During each session, we work on activities that relate to etiquette, service, building leadership skills. And there's also an arts component. For example, sometimes, we have someone come in and teach the girls dance to get ready for our closing ceremony. We also do outings as well. We're starting our next session in two weeks for our spring session.

One of our first participants is a junior in high school now and she's doing really well with singing. She's in a statewide competition. She is also getting ready for college. I do know that Worthy Girls, Worthy Lives has been formative with many of the girls that have gone through the organization over the years. We've had about 50 girls since we started.
6. You write weekly devotions for women at your blog Kirstyn Speaks Hope. Why did you create this website and what inspires you to write these devotions? 
I was an English major in college. And since I work with women and enjoy being in community with women,  I wanted to write devotionals to encourage women. I said I was going to start a blog for a long time, but I finally did in January of this year. And I think it's important to have someone to encourage us in the Word in quick and simple ways. Last year, I also became an online devotional contributor for Beloved Women and that inspired me to write my own as well.
7. You are a new mother to a seven-month old daughter. How do you balance your role as as a new mother and First Lady? 
It takes a lot of coordination and scheduling. It does take a village. I'm actually a new stay-at-home mom but I haven't always been one. I worked in adult education for about 10 years, but I decided to stay at home because I want more time with my daughter. I wasn't ready to go back immediately after she was born. And I also want more time to write and do a few more things for myself. I won't be staying at home forever, but right now, I am.

When we're at church on Sundays, some of the congregants will have her during service so that frees me up to do my responsibilities during service. Being okay with allowing others to support me is really important and leaning on the village because I can't do it by myself.  Since we have a small church of about 40 congregants, I facilitate the first half of the service and my husband does the rest of the service.
Anything else you would like to add?
Being a First Lady is definitely a calling. In general, I enjoy it because I enjoy being in ministry. And also I think it's important to nurture the gifts that God has given to me individually. At the end of the day, as long as we're ministering to the heart of God's people, that is more important than any title.
If you missed the first post of First Lady Friday, please click on It's First Lady Friday Featuring…Dr. Elaine Gattis, First Lady of Mt. Olive Baptist Church in Stockbridge, Georgia!
And if you enjoyed this feature, please click on this link to subscribe to my blog 
!
Any thoughts?
Comments
comments