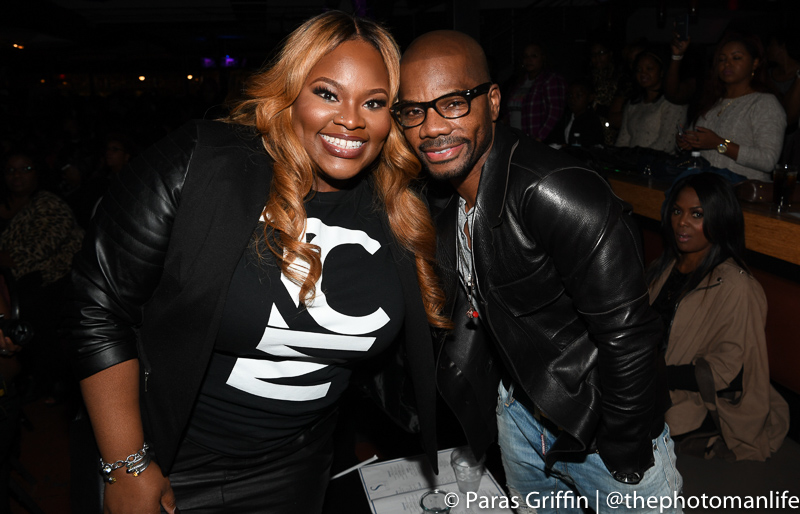 Hello World,
After you have celebrated the triumphant resurrection of our Lord and Savior Jesus Christ on Easter Sunday and spent time with family and friends, check out TV One's episodes of  "UNSUNG" featuring TASHA COBBS LEONARD and "UNCENSORED" featuring KIRK FRANKLIN!
"UNSUNG: Tasha Cobbs Leonard" airs Sunday, April 21st at 9/8c, and "UNCENSORED: Kirk Franklin" airs Sunday, April 21st at 10/9c on TV One!
Tasha Cobbs Leonard broke into the music scene in 2013 with her LP "Grace." The project laced with organic and moving tracks featured the lead single, Break Every Chain, which landed as Billboard's #1 song for a total of 12 weeks. This anthem unleashed liberation to countless audiences nationwide each time it was heard or ministered. The album Grace landed on Billboard's Top 10 Gospel Albums chart for a year. It was definite that the world had received not just another singer, but a rare gift. From a small town in Georgia, Tasha grew up as a vital part of her church. She delivered her trial sermon at 11 years old. As she rose to fame, of course came the critics. Tasha is here to tell Unsung about how she never feared the backlash she faced. Through first-hand accounts, interviews with family and friends, and archival footage, each episode of TV One's signature series UNSUNG sheds much-deserved light on some of the most influential and talented R&B, soul, funk, dance hall, hip hop, disco, and gospel artists of the last 30 years.
Below is a clip of Tasha Cobbs Leonard discussing her decision to have weight loss surgery:
Born and raised in Fort Worth, Texas – Kirk Franklin was raised by his aunt Gertrude after his mom and dad abandoned him. It was there that he discovered his love for music through the church, as Gertrude made it a priority for him to take piano lessons – a gift passed on from her late husband. Kirk first experienced real success with his choir that he composed and aptly named, The Family. It was when he had the opportunity to work with an up and coming group, God's Property, that success really took off with the Jimmy Iovine inspired remix to Stomp. Always one to remain true to his testimony, he received backlash once more for vocalizing his addiction to pornography. With the faith and support of his family he remains true to his spiritual journey and to inspire faith through his music and his testimony. UNCENSORED dives deep into the lives of your favorite personalities as they reveal secrets to their success, obstacles they've faced, and how they manage this new world of social media that has helped but sometimes haunted their careers.
Below is a clip of Kirk Franklin & wife Tammy Franklin discussing his past addiction to pornography:
And if you have more time after church, also tune into the 34th Annual Stellar Gospel Music Awards which will premiere on BET Network also on Easter Sunday, April 21 at 7:00 p.m. ET/6:00 p.m. CT. The biggest night in gospel music, which was hosted by Kirk Franklin,  was taped live at the Orleans Arena in Las Vegas, NV. The stand-out highlight of the evening was an emotional tribute performance by Kelly Price, Erica Campbell and Regina Belle honoring the undisputed Queen of Soul, Aretha Franklin. Family members of the late-legend Brenda Corbett, Jordan Franklin and Kecalf Franklin were presented with the inaugural Aretha Franklin ICON Award to give posthumous recognition of her profound impact on the Gospel music genre and unforgettable contributions.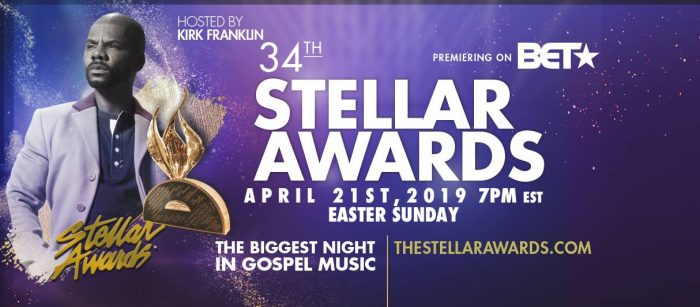 For more information, visit TV One's YouTube Channel and check out exclusive, behind-the-scenes content on www.tvone.tv. Viewers can also join the conversation by connecting via social media on TV One's Twitter, Instagram and Facebook (@tvonetv).
Any thoughts?
Comments
comments