Hello World,
What time is it? Time to get summertime fine! We come in all shapes and sizes but eating right, being physically fit and looking your personal best should be a commonality for all!
One of my favorite gospel music stars Tamela Mann must agree with me because she recently announced that she is a brand ambassador for Weight Watchers!
Below is Tamela speaking about her decision to partner with Weight Watchers:
This is what Tamela said about her new wellness journey on Facebook:
I'm so excited to start my WW journey! I joined @WW because I'm really ready for this lifestyle change and I know WW, the new Weight Watchers, can help me lose the weight — even while I'm on tour all these months. Let the journey begin and join me at ww.com/tamelamann! #wwambassador#wellnessthatworks #ad 
*People following the WW plan can expect to lose 1-2 lbs/wk.
And obviously, Tamela wants to look great while she is losing weight! She has launched a new active wear line! Below is another video in which Tamela debuts her new clothing:
This hoodie is pretty cute!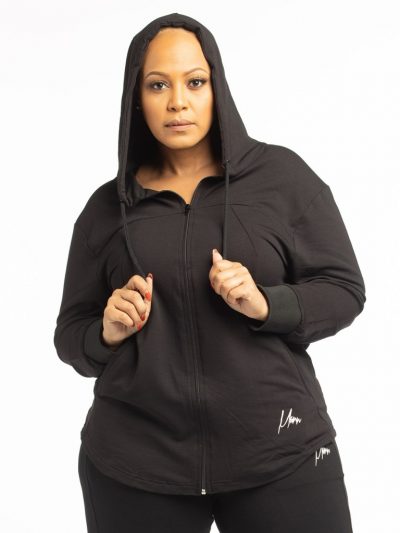 Pleated Back Active Zip Up Hoodie
Curved hem in the front and back to accent your curves. It's cozy enough to lounge in, stylish enough to wear out. Pair it with our joggers and you have a stylish comfortable outfit for any occasion.
Built-in hood, with draw cord.
Long sleeves, with rib-knit cuffs.
Full-length zipper from hem to chin.
Hand-warming pockets.
Rib-knit hem.
Made in the U.S.A.
Sizes: 12, 14/16, 18/20, 22/24,26/28, 30/32
To shop, go to tamelamann.com!
Any thoughts?
Comments
comments