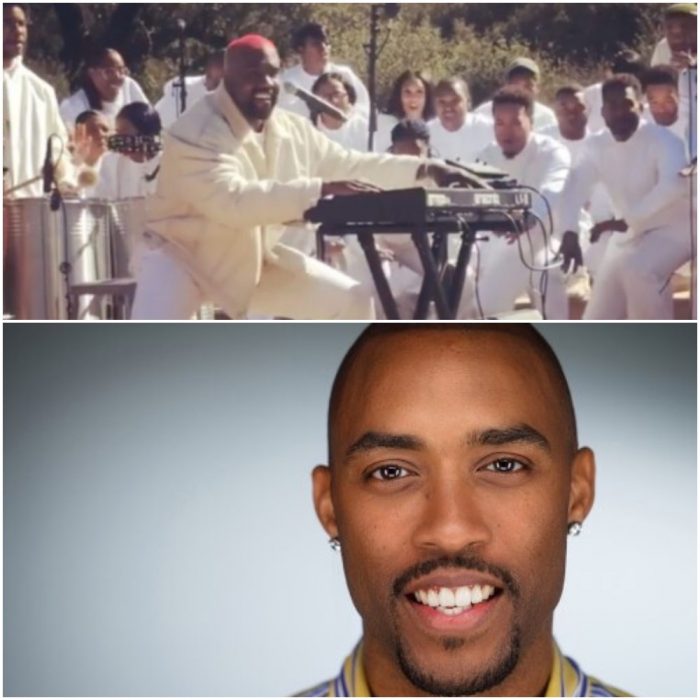 Hello World,
Two weeks from today, Christians all over the world will be celebrating the triumphant resurrection of our Lord and Savior Jesus Christ on Easter Sunday! And even those Christians who may not make every single Sunday service will find themselves gathering among the saints on that special day! And there are two more options to choose from as of now!
I've been hearing about Kanye West's Sunday service and recently the Kardashian sisters – Kim, Khloé  & Kourtney – described the Sunday Service, which is essentially a gospel concert for celebrities from what I can tell, in their recent interview with Jimmy Kimmel. This is what the sisters said about it:
"A healing experience," said Kim.
"We have so many friends that maybe feel a little too judgmental when they go to church or something like that, but when they come here, they feel so free and safe is what everybody says," Khoe said.
"It's Christian," said Kourtney.
And below is a video of one of Kanye's Sunday Services.
And now Kanye will be taking his Sunday Service to Coachella on Easter Sunday, April 21! It will happen at sunrise! I've always felt that Kanye had a relationship with God from the time he made "Jesus Walks" and maybe as his celebrity status increased, he somehow lost that connection. But God uses everything to draw us back to Him because nothing separates from the love of God even when we walk away. Although it's not a traditional church service, they can still praise and worship God, and God will honor their praise and worship by showing up! And many black men are burned out on traditional services. That's the reason that Jomo Johnson founded Church for Black Men through which he encourages people to have church services at home which is what Kanye West is doing! So good for him…
But Kanye West is not the only celebrity who realizes we all need Jesus and will honor him on Easter Sunday. On the  East Coast, here in the A, Montell Jordan will deliver a sermon on Easter Sunday outside on top of Stone Mountain, the AJC is reporting. Montell used to be an R&B singer and now he is executive pastor at Victory World Church in Norcross, Georgia.
It's funny how God works because Montell Jordan once told TMZ that Kanye needs to reconnect with God in his life after Kanye had a mental breakdown back in 2016…
Do you think that Kanye somehow saw this interview and heeded Montell's advice? Maybe so…
Wherever you find yourself two weeks from today, whether in a home service or a traditional service or on top of a mountain, I hope you will praise God for the resurrection of His son Jesus!
Any thoughts?
Comments
comments