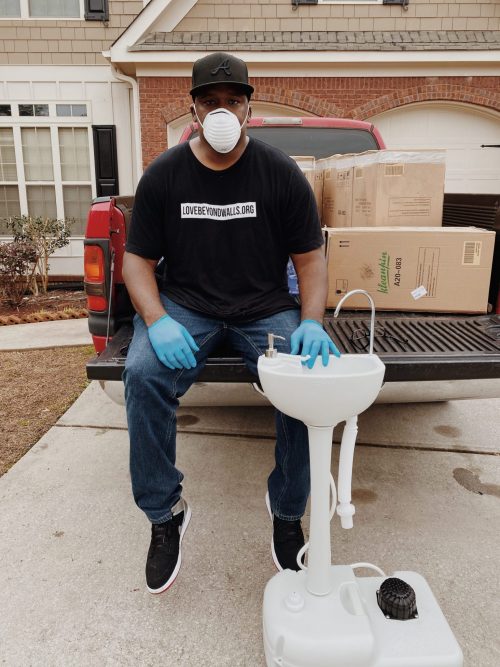 Hello World,
We've heard over and over again that washing your hands is one of the best ways to stop the spread of COVID-19, but for homeless people, that guideline is particularly challenging. If you have a home, you can wash your hands in your sink, but if you don't have a home, it's unlikely that you have a sink. And with only essential businesses operating at the moment (at least here in metro Atlanta), fewer public sinks are available than even before.
But Atlanta's Love Beyond Walls is addressing this challenge through its Love Sinks In campaign in which the ministry will install portable sinks throughout the city that homeless people can use. Christian rapper Lecrae is one of the supporters of this campaign. According to the Love Beyond Walls website, it costs about $100 to build a sink and its goal is to install 100 sinks around the city. You can support Love Sinks In by clicking HERE.
Below is a Palm Sunday update about the Love Sinks In campaign from Terence Lester, executive director of Love Beyond Walls.
Any thoughts?
Comments
comments