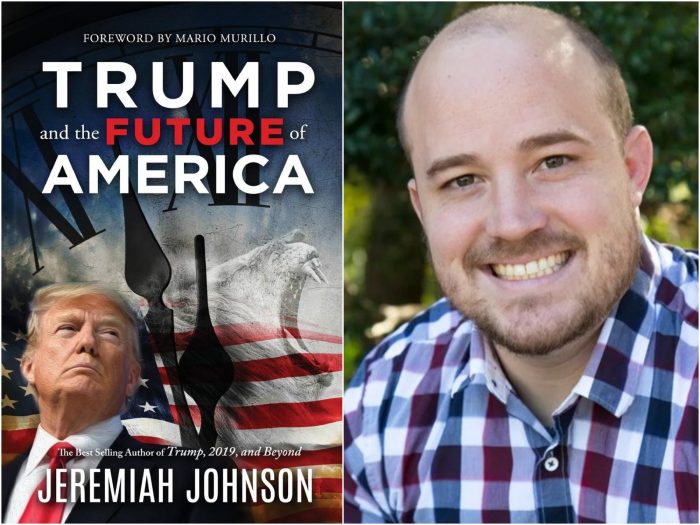 Hello World,
I've always been fascinated with biblical prophecy, and I would love to learn more. It has to take a lot of courage to prophesy and even more courage to admit when your prophecy is wrong. Such was the case for Prophet Jeremiah Johnson, whom I've never heard of before recently…
Below is an excerpt of his original prophecy as well as his apology for being wrong…
In December of 2019, I was seeking the Lord concerning the 2020 elections. I was given a prophetic dream that allows me to answer the above question in part. In the dream, Donald Trump was running the Boston Marathon. The crowds gathered along the path of the race were not there to support him but to mock and jeer at him. Many spat at him, and without security present, I am convinced they would have physically harmed him. As the President drew within one hundred yards of the finish line, he stumbled and fell. Completely exhausted and having heart issues, he could not get up from the ground.

"The crowd went wild; their applause was ear-piercing. I watched with mounting sorrow and despair, but suddenly hope filled my heart. Out of the crowd, two older women, one with a cane and one with a walker, somehow slipped through security and came to the President's aid. From a physical standpoint, I thought to myself in the dream, 'How could these two old ladies with their cane and walker even pick up an exhausted Donald Trump, let alone take him to the finish line?'

"In the natural, it was impossible. But as I looked closely, something like a rushing wind fell upon these two old women and they supernaturally picked the President off the ground and helped him across the finish line. Mike Pence, Franklin Graham, Donald Trump Jr., and his family were there to comfort him. He had finished the race, but he could not have done so without the supernatural intervention of two old women. Read the entire prophecy and apology HERE.
Now below is what has happened since his apology…
Posted by Jeremiah Johnson on Sunday, January 10, 2021
As I told you before, I've never heard of him before recently, but you can find out more about him HERE.
Anyway, that's wild, right?
Any thoughts?
Comments
comments