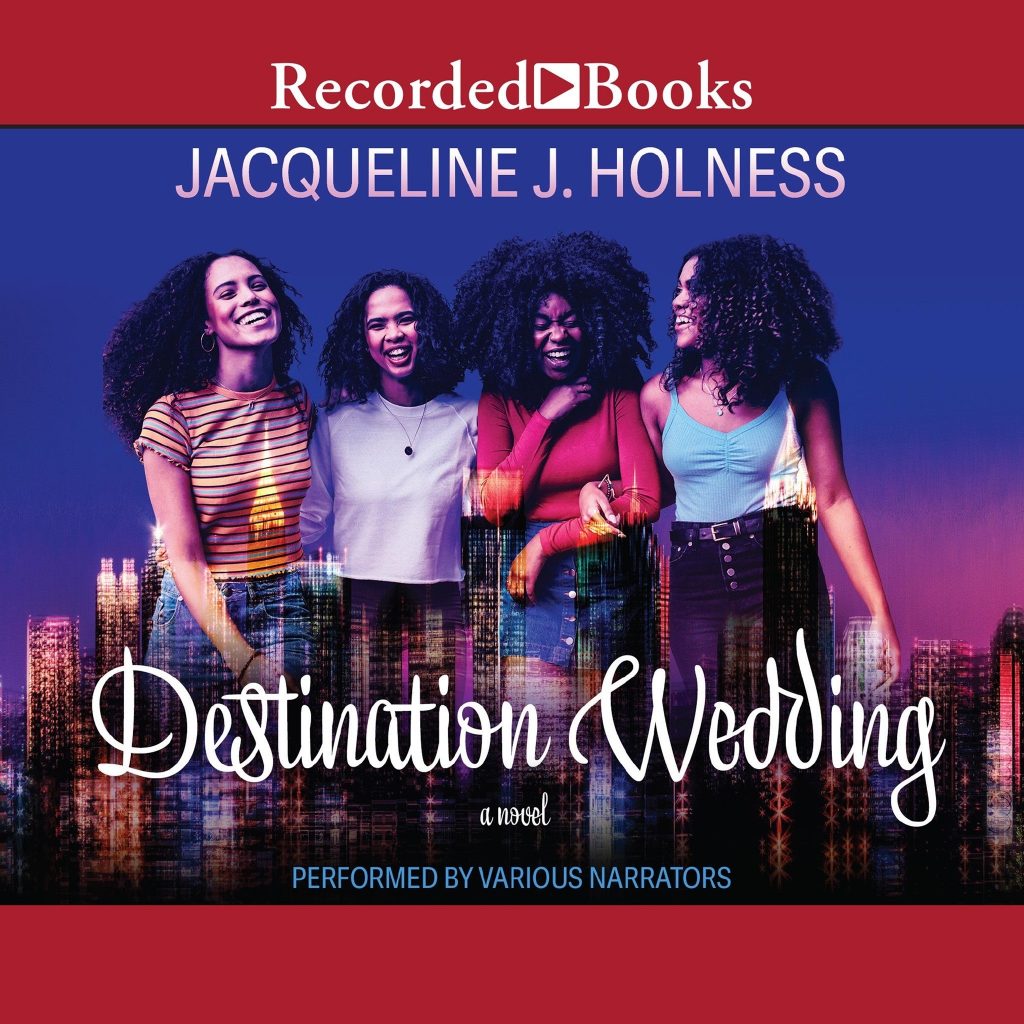 Hello World,
Y'all, I can show you better than I can tell you, but I'm telling you that your girl is back to regular blogging as of this post! Everyone is entitled to a break every now and then so I had to take a bit of a break. But now that I'm back, I'm happy to share some wonderful news with you: I RECEIVED A BOOK DEAL FROM RECORDED BOOKS AND NOW DESTINATION WEDDING, MY DEBUT NOVEL, IS ALSO AN AUDIOBOOK!!! GLORY TO GOD!!!
Below is the announcement from Recorded Books!!!
View this post on Instagram
I'm especially pleased with the nuanced narration by four talented actresses who portrayed the main characters: Tracey Conyer Lee (Jarena), Shari Peele (Senalda), Jasmin Walker (Mimi) and Lynnette Freeman (Whitney)!!! To listen to an excerpt, click HERE.
If you would like to know the backstory of how this all came to be, see an excerpt of my interview with David Wogahn of Author Imprints below…
Book Marketing Case Study—Destination Wedding by Jacqueline J. Holness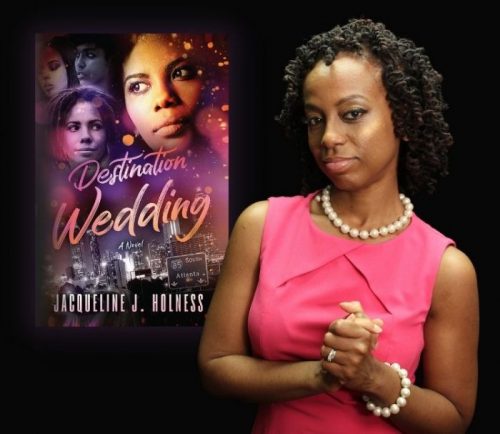 We first started working with Jacqueline in January 2019 for a release date of December 2019. Right there, that ought to tell you something: Jacqueline is not one to rush her book to market.

The reason I asked Jacqueline to answer a few questions is because she continues to actively market her book, a common characteristic of a professional self-publisher.

Now, more than eighteen months after her book's release, Destination Wedding has won a major award, has been featured in a Barnes & Noble bookstore (and two independent stores), and on June 25 it is being released as an audiobook by the largest independent producer of audiobooks in the world.

In this interview, you'll learn how Jacqueline has used—and continues to use—her networking skills and contacts to keep Destination Wedding in the public eye, how she got her book accepted into local bookstores, and the path she traveled before finally deciding to self-publish.

It's also a story of perseverance, faith, and confidence.

PS: Don't miss my summary of marketing-lesson takeaways at the end. If you read between the lines, many of her marketing tactics are as applicable to nonfiction books as they are to fiction books.

David: I know this is your second book. What did you learn from publishing your first book that you applied to your planning and marketing for Destination Wedding?

Jacqueline: I'm a planner in all areas of my life, even if I don't always, regrettably, follow through with the plan! My first book, nonfiction, was published by a small company here in Georgia.

I knew that the company would have limited input in marketing and promoting my book; however, there is one critical thing that the owner of the company did for me that helped me with the trajectory of Destination Wedding. I will share more about that later in this interview.

Still, I had read that even with large publishing companies, authors were expected to do much of their own marketing and promotion, so I didn't feel like I was being shortchanged. I created a marketing and promotion plan with the resources that I had available to me at that time, and I executed it to the best of my ability.

And how did that work out?

With my nonfiction book, I was able to garner a television interview with a local NBC affiliate and a mixture of national and local magazine and newspaper coverage. I must add that since I am a working journalist, I do have contacts in the media world that have helped when it comes to marketing and promoting. Through the efforts of a publicist that I hired, I was also interviewed on several radio stations. Additionally, I sold that book at a launch party and several in-person book events within Georgia and out of state.

This time around, I was interviewed on some of the radio stations where I had been interviewed before. I was also interviewed by another popular radio station in town that wasn't part of my campaign with my first book. And I secured a thorough book review with a local newspaper that wasn't part of my campaign with my first book.

With the increasing popularity of podcasts, I made sure to schedule several podcasts interviews as well. Some of these opportunities came through contacts I already had, but some of these podcast interviews came because I pitched my book to the hosts. Through my blog, After the Altar Call, I got contacted by the producer of a very popular YouTube show, The Jesse Lee Peterson Show, before the launch of my book. Prior to this interview, I was ignorant about the vast audience of YouTube!

Also before the launch, I got an endorsement from Candace Bushnell, the writer whose life inspired the hit HBO series Sex and the City. That series, in turn, inspired Destination Wedding, which one Amazon reviewer described as "similar in style to Sex in the City but with an Atlanta chocolate twist." I was thrilled to also get the endorsement of my favorite childhood author, an author who is a Georgia Writers Hall of Fame nominee. Both of these endorsements, along with other author endorsements I received, truly boosted in my confidence as I continued to execute my marketing and promotion plan.

Read the rest HERE.
Y'all, if you have ever enjoyed even one of my posts, I would really appreciate your support of my audiobook AND tell your networks to support it as well!!!  You can buy your copy at several retailers including Amazon/Audible, Audiobooks.com, Kobo.com, and Downpour.com.
Thank you in advance!!!
Any thoughts?
Comments
comments