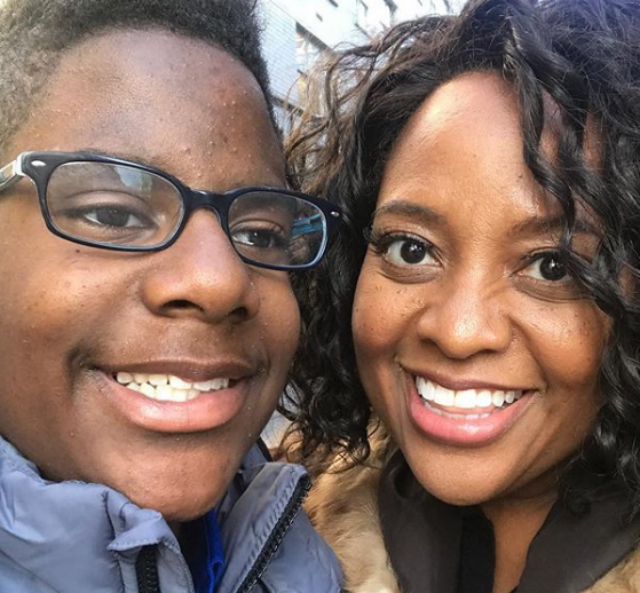 Hello World,
First of all, Happy Mother's Day to All Mothers, and Happy Mother's Day to my favorite Christian celebrity Sherri Shepherd, the subject of this post! Also, let me take this opportunity to congratulate Sherri, who I interviewed for my first book, on her upcoming talk show Sherri, which is slated to debut this fall!
Sherri was recently interviewed on PEOPLE Every Day podcast and motherhood came up! Below is an excerpt of what she said, according to PEOPLE magazine…
Parenting for Shepherd, like most parents, has been far from easy. "Being a mother is the biggest accomplishment that I've ever had in my life," she says. "It's also my biggest insecurity because I always feel like I'm doing it wrong."

But she hopes that following her own dreams will encourage Jeffrey to do the same: "I'm hoping that my son will see that I am doing what I love and then he will pursue his passion because he sees that his mom is doing it. And I try not to take on that guilt."

Read the rest HERE.
Now, in other news, Fat Joe, who has been a guest host for Wendy Williams while she has been on medical leave from her talk show for several months, recently interviewed Wendy. He asked her about Sherri, who has also been a guest host for Wendy Williams and likely got the opportunity to have her own talk show because of how she performed her guest hosting duties…Thanks to The Shade Room for the interview snippet below…
View this post on Instagram
And here is Sherri's response on IG…Again, thanks to The Shade Room for the snippet…
View this post on Instagram
I actually have a lot to say on this because I'm a fan of Sherri, and I'm a fan of Wendy (Happy Mother's Day to Wendy as well), but I don't have the time on this my very first Mother's Day as a mother…However, in due time, I plan to break it down so it will be forever broke…
Any thoughts?
Comments
comments