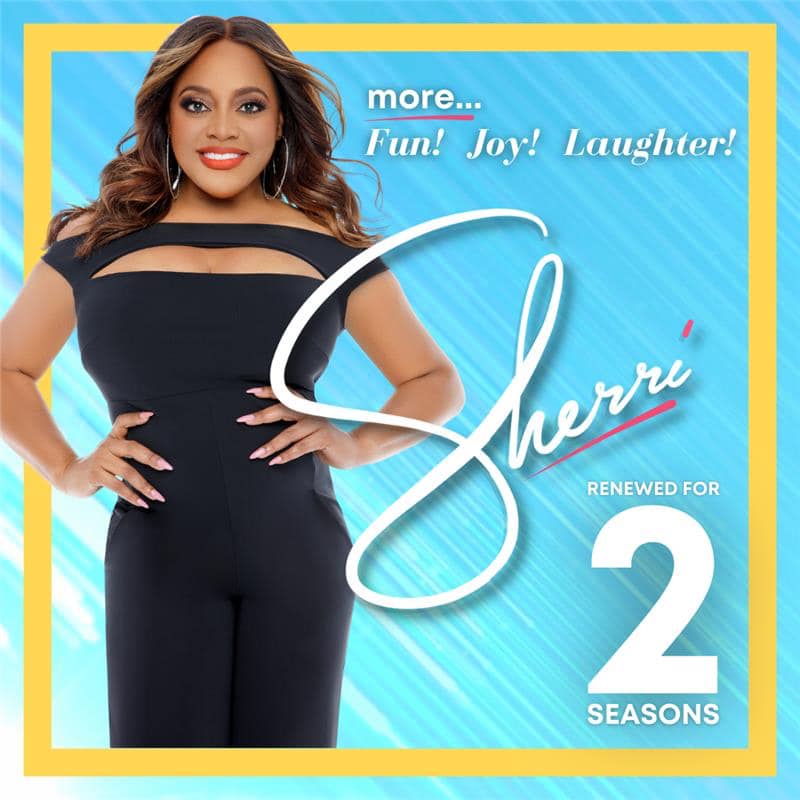 Hello World,
My favorite Christian celebrity, Sherri Shepherd, who graciously allowed me to interview her for my first book, has a reason to celebrate in the new year! Her eponymous talk show "Sherri" has been renewed for TWO more seasons! In her excitement, Sherri told her audience members, "…Jawn [the show's executive producer], we've been through a lot in this journey, in what we wanted to do and accomplish. And the fact that it is happening and the fact that, I just have to say, for those of you, I get emotional, for those of you who feel like nobody is seeing me, nobody is hearing me, but I have so much to give and you feel like it may be too late because you have so much to give, God has not forgotten you. He has not forgotten about you."
I receive that inspirational message Sherri!
Additionally, Sherri detailed what Oprah said to her when she called to congratulate her! See for yourself below!
View this post on Instagram
And here is an excerpt for PEOPLE magazine's story about the show renewal…
Shepherd added, "I am so appreciative that Fox and Debmar-Mercury have partnered with me to continue bringing more laughter, joy and inspiration to my audience."

"We initially sold Sherri for one year based on our strong belief that this extraordinarily talented host would be successful and her show would become a long-term talk franchise," Debmar-Mercury Co-Presidents Ira Bernstein and Mort Marcus said. "Our thanks go to our good friends and longtime partners at FOX, who shared in our enthusiasm and have renewed their faith in Sherri with this long-term commitment."

Read the rest HERE. 
Congratulations to Sherri!!! I believe this is Sherri's season to reap what she has sown. Legendary journalist Barbara Walters (RIP) truly laid the foundation for Sherri and for others to shine…
Any thoughts?