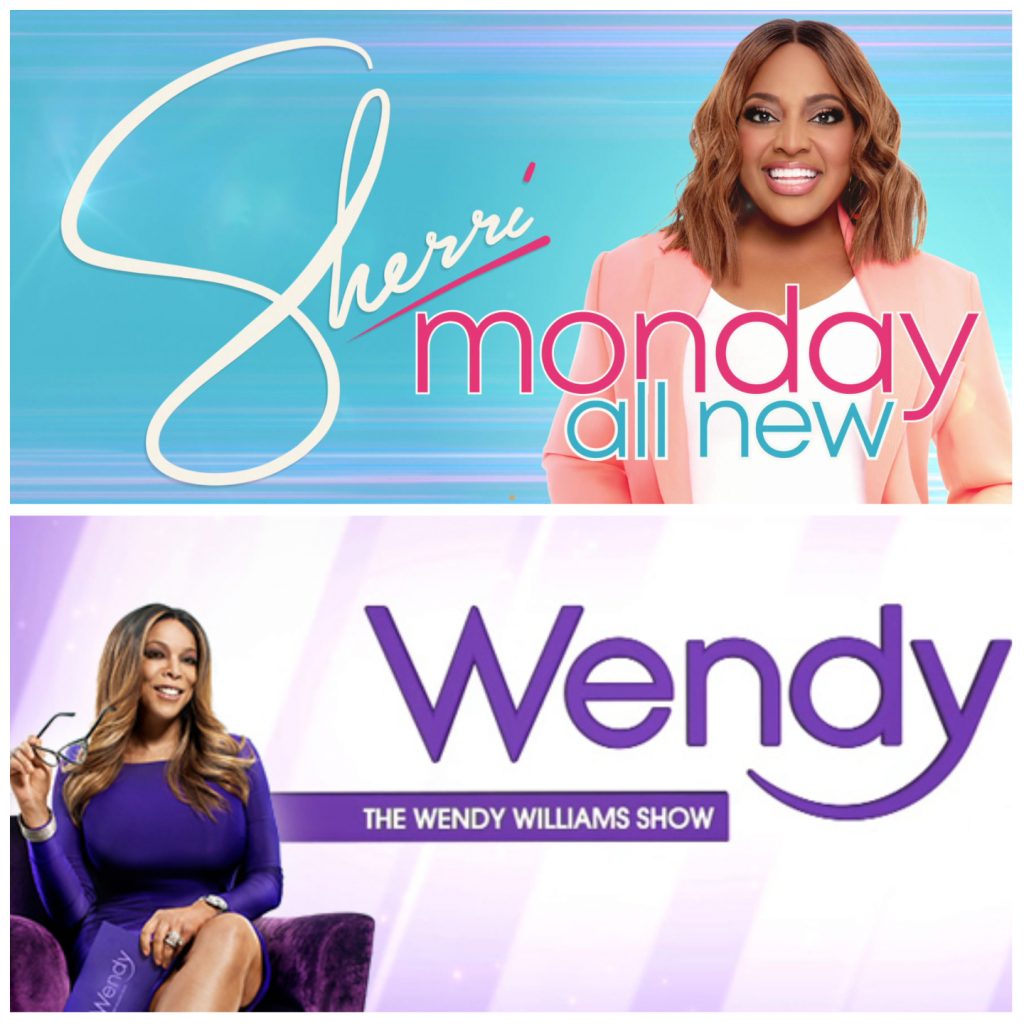 Hello World,
As one of Sherri Shepherd's biggest fans (I interviewed her for my first book After the Altar Call: The Sisters' Guide to Developing a Personal Relationship With God), I'm very much excited to see Sherri have her own talk show SHERRI, which debuts TOMORROW! However, I cannot lie: It's going to be hard to see a new show in the time slot that was previously held by the Queen of All Media Wendy Williams. That being said, although in various articles, blogs, posts, tweets, etc., it has been insinuated or even flat out said that Sherri stole Wendy Williams' spot, that is not true. As I'm also a Wendy Williams fan, I've had many months to ponder the downfall of The Wendy Williams show and its host Wendy. I truly believe that many factors contributed including but not limited to her divorce, the death of her mother and her empty nest after her son left for college. These factors most likely triggered her to relapse into what appears to be an alcohol addiction. Still, despite what it's looking like now, I believe that with God, all things are possible. I hope and pray that Wendy develops a personal relationship with God  if she doesn't have one right now (as Sherri does have a personal relationship with God) and even if she never has a talk show again, she will regain her health and peace of mind. And let's be clear: no amount of success, personally and professionally, matters if you don't have a personal relationship with God as your foundation. As the children song states, you're building your house on sand (personally and professionally) if you don't have one. Because when the storms arise in life, as they most certainly will (and Sherri has weathered storms), your house will collapse…
And now that I have said that, I can properly celebrate a new chapter in the career of Sherri Shepherd! Check out what she has lined up in the first season of SHERRI because we're claiming that her new talk show lasts for many seasons ahead…
I'm excited about my premiere on Monday, Sept. 12 & here's a glimpse at who is helping us kick things off on @SherriShowTV!

I'm proud of the awesome roster of guests my team has lined up for me!

Get ready for a 'good time' y'all! #SherriShowTV pic.twitter.com/NJTvP1c68F

— Sherri Shepherd (@sherrieshepherd) September 10, 2022
ABOUT SHERRI
The Daytime Emmy Award-winning talk show host, comedian, actor, and best-selling author Sherri Shepherd brings her inimitable, authentic and comedic perspective to daytime on Monday, September 12 with her own nationally-syndicated talk show, SHERRI.
Sherri's warm, relatable and engaging personality will shine through as she offers her comedic take on the day's entertainment news, pop culture, and trending topics with the daytime audience. As America's favorite girl next door, her comedy-driven show will feature celebrity interviews, informative experts, moments of inspiration and amazing everyday people to create an hour of entertainment escapism.
Taped live in New York City in front of a live studio audience, SHERRI is produced and distributed by Debmar-Mercury.
Tickets are still available for September shows! Click HERE for more information…
Any thoughts?
Comments
comments