Hello World,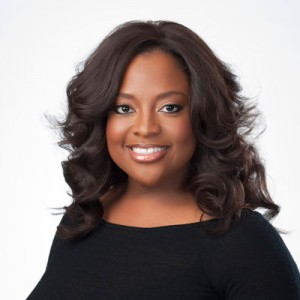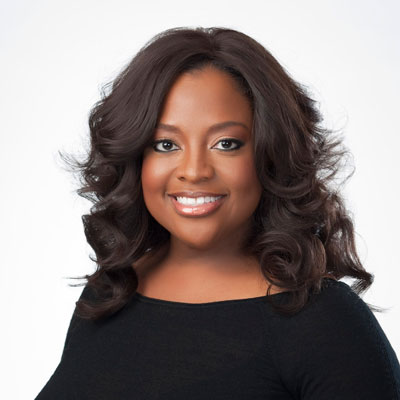 If there is anything "holy" folk love to do and can do well, its eating!!!
That's why I'm excited to hear about my favorite Christian celeb Sherri Shepherd's new cooking show "Holy & Hungry!" Below is the official description….
Along every road, in little towns and big cities, you'll find amazing places and people whose love for cooking is combined with a profound passion for their faith. Hosted by Emmy Award-winning comedian, actress and author Sherri Shepherd, these good people will share their recipes, open their hearts and welcome Sherri into their fun and food-filled worlds as she enters the kingdom of Holy & Hungry. Watch starting Sunday, August 23 at 10pm ET on the Cooking Channel!
"Eating has always been like a religious experience for me. Growing up my father was a Deacon and my mother always cooked all of our meals, so we had good food on the table and faith in our hearts. I'm excited to share the personal stories and mouthwatering recipes of those who are just as passionate about food and faith as I am," said Shepherd.
Over the course of the six half-hour long episodes, Sherri breaks bread with a variety of people who share her passion for food and faith, letting her into their worlds and sharing recipes and cooking tips. On the premiere episode, Sherri is eager to stop talking and start eating at Hush Bistro in Farmingdale, New York. The chef is also a preacher, and prepares a flavorful signature dish of Adam's Ribs, that are triple cooked and are so tender that the meat falls off the bones. Then, it is over to Holy Schnitzel in Staten Island, New York, a family run restaurant that serves up fast-food inspired kosher fare that features over 20 homemade dairy-free sauces. Sherri gets a taste of their Holy Toasty sandwich that is stacked with cornflake crusted schnitzel, hot pastrami, and topped with two of their secret sauces.
Sherri's next stop is in New York's East Village at Veniero's Pasticceria, a 120 year old haven for heavenly treats. There, she gets a lesson on how to make Sfingi, a fried dough pastry stuffed with sweet ricotta cream filling and topped with crushed pistachios. Afterwards, she heads uptown to meet Caitlin Scott in her "kitchen" – Manhattan's famous Riverside Church. She shows Sherri how to make her famous Jesus and Mary Biscuits with a spicy chorizo gravy topped with apricot jam for her monthly supper club, Grits to Grace.
Fans can visit CookingChannelTV.com/HolyandHungry to unearth foods with religious symbolism and see the most unique religion-themed restaurants in the world. To join the conversation, use #HolyandHungry on Twitter.
Below is the trailer…
Also, Deadline is reporting that Sherri will be back on ABC's "The View" this fall as a leading contributor in at least 50 episodes!!!
You can't keep a good woman down!!!
Any thoughts?