Hello World,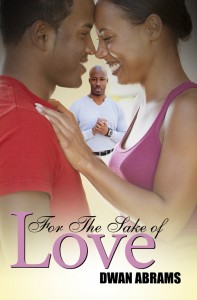 Although the first day of summer isn't until Saturday, June 21, the first day of summer in my world was Sunday, the 1st of June! When I was growing up, one of my favorite activities of the summer was diving into a plethora of books that I wasn't supposed to have time to read during the school year. Of course, I always participated in my summer reading contest sponsored by my local library…Memories…Although I am an adult, I still view summer as the perfect time to read anything and everything that captures my attention…Below is one book to add to your summer reading list…Presenting For the Sake of Love (Urban Books) by Dwan Abrams…
Spade Spencer's life seems to be coming together. He's engaged to be married to the love of his life, Bria Murray, and he's an up and coming rapper who recently signed a major record deal. When Spade gets diagnosed with a rare form of cancer, rather than lean on his fiancée for strength, he calls off the wedding, leaving Bria feeling alone and rejected. 

In an effort to move on with her life, Bria pours her energy into running her new company, The Spa Factory. Kerryngton Kruse, CEO of the record label that signed Spade, begins to pursue Bria romantically. Bria finally allows herself to develop feelings for Kerryngton, only to discover that Spade has different plans. 




Caught in the middle of a love triangle, Bria must make the difficult decision between love and money. Does she follow her heart and marry the one she can't live without, or does she marry for security, in hopes that love will eventually follow? 



About the Author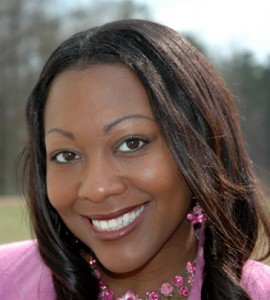 Dwan Abrams is the best-selling author of several fiction books such as Divorcing the Devil, My Mother's Child (the sequel to Divorcing the Devil), Married Strangers (Book 1 in the Married Series), and When the Fairytale Ends (Book 2 in the Married Series). Her novel "Divorcing the Devil" peaked at No. 1 on the Black Expressions Christian Fiction Best Sellers List and has consistently ranked in the Black Expressions Top 25 Fiction Best Sellers List.
Visit the author online at dwanabrams.com.
Any thoughts?
Comments
comments