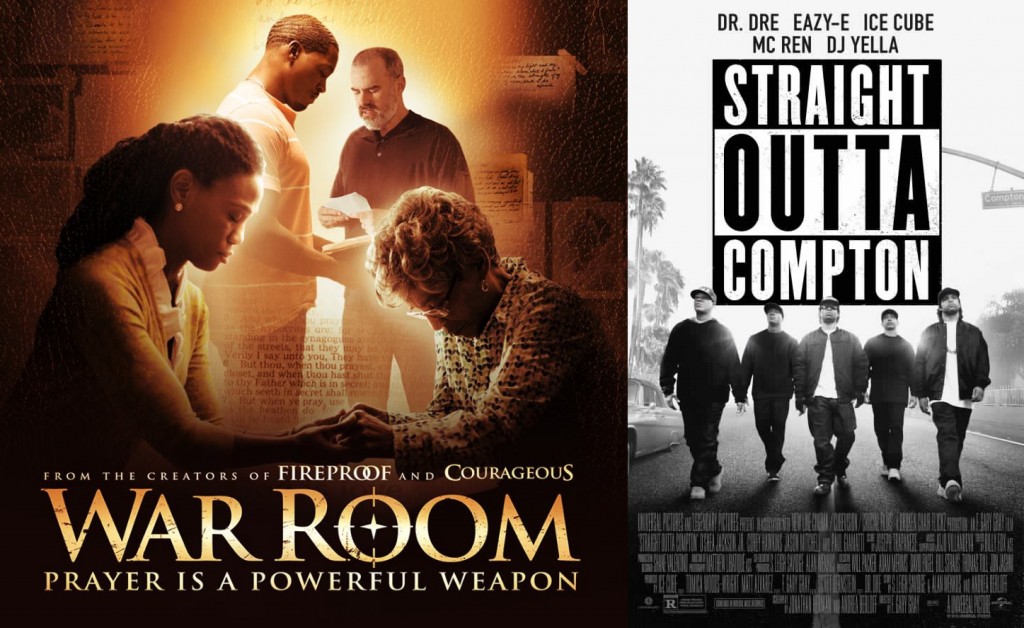 Hello World,
I'm a media junkie with no apologies. My desire for media is completely insatiable so I've decided to start compiling monthly lists for me and you to help stay abreast of the media constantly being generated. Throughout the month of September, I kept a file of interesting blog posts and or articles that crossed my path as a black Christian woman. Let me know if you like my list! Enjoy…
1. "God Battles 'Straight Outta Compton' for African-Americans' Souls" by Naomi Schaefer Riley
Excerpt: How did we go from "Straight Outta Compton" to the "War Room"? In one weekend, the top movie at the box office went from one that glorifies sex and violence to one that glorifies traditional marriage and God. These movies — the one that tells the history of the rap group NWA and the other that tells the story of the religious journey of a woman to save her marriage — surely represent the ideals competing for the hearts and minds of Americans. Particularly African-Americans. See more at: nypost.com.
2. "Matthews wins Senate District 45 runoff" by Sarita Chourey
Excerpt: The special election is being held to select a replacement for Sen. Clementa Pinckney, who was a reverend and married father of two. Pinckney was among the nine gunned down in June during Bible study at the historic black Emanuel AME Church. Dylann Roof, a 21-year-old who expressed white supremacist views and posed with the Confederate flag, could face the death penalty for the massacre, if convicted. "Most importantly, I want to thank the family of Senator Clementa Pinckney," said Matthews after the votes were counted Tuesday. See more at: jaspersuntimes.com.
3. "103-Year-Old Ga. Woman Banned From Church for Criticizing Pastor's Preaching Style" by Breanna Edwards
Excerpt: A 103-year-old Georgia woman has been kicked out of her church for disagreeing with her pastor's preaching style, with members even calling the police on the woman, who has been a part of the congregation for some 90 years. See more at: theroot.com.
4. "Ferguson Mirrors Birmingham 1963? Minister on Ferguson Report Returns Home to Speak" by Greg Garrison
Excerpt: The Rev. Traci Blackmon grew up in Birmingham, Ala., in the 1960s and has been on the front lines of protests in Ferguson, Mo., in 2014 and 2015. "What happened to Birmingham with Bull Connor is what happened to Ferguson," said Blackmon, a registered nurse and ordained minister who is returning home to Alabama this weekend to speak at Covenant Community Church in Center Point on Friday at 7 p.m. and at Sixth Avenue Baptist Church in Birmingham on Sunday in the 8:30 and 11 a.m. services. See more at: al.com.
 5. "Neighbors in Religion: Catholic nun celebrates 75 years of service to church, community" by Bea Hines
Excerpt: Sister Clementina is a member of the Oblate Sisters of Providence, the country's first black order of nuns. Her celebration was spread over two weeks, in two states: Maryland, her home state; and Florida, where she has worked for many years. The first celebration was in August and 17 of her former students and parents from Holy Redeemer Catholic Church in Liberty City traveled with her to Baltimore for the festivities. See more at: miamiherald.com.
6. "Black Sisterhood Was the Emmys' Biggest Winner" by Tracey Michae'l Lewis-Giggetts
Excerpt: The demonstration of love and support among Hollywood's women of color—e.g., Taraji P. Henson, Viola Davis, Uzo Aduba—was more extraordinary than any of the awards won. The tears kept rolling like rivers down my face. I couldn't stop crying. I didn't want to stop crying. Her words were like a salve on my soul. An "I see you, Sis" from 3,000 miles away. I don't know her. Not sure if I'll ever meet her. But that brilliant, richly dark woman, with her glorious crown of natural hair, shined brighter than any star on my screen in that moment. See more at:
damemagazine.com
.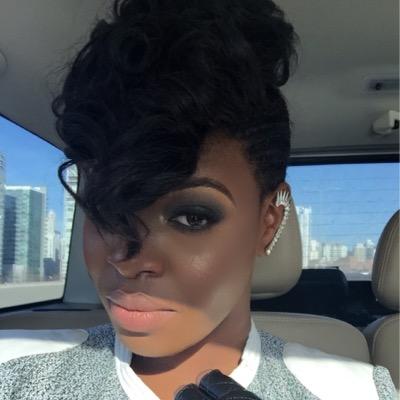 7. "'Empire' Actress Can't Even Escape Fans at Church" by Richard Johnson
Excerpt: Ta'Rhonda Jones, who plays sassy assistant Porsha on the soapy Fox TV drama, confesses the show has made it difficult for her to attend church in her hometown of Chicago. See more at: pagesix.com.
8. "Domestic violence in the church: Former wife of an abusive senior pastor speaks out"
Excerpt: Gifted, beautiful and God-fearing, Janeen Michael would have never imagined in her wildest dreams that she would become the victim of domestic violence. And yet, for 15 years, she stayed in a marriage to a senior pastor who was brutalizing her behind closed doors. So why did she stay so long? "Pride, fear and shame were the bars of my prison," the Journey to Love author and worship leader explains of what she calls the "toxic relationship." See more at: buzz.eew.magazine.com.
9. "Mississippi Christian Living: Peggie Gillom-Granders, Journey of a Champion"
Excerpt: When she graduated from high school in 1976, she was the first African American female to be awarded an athletic scholarship to Ole Miss. Peggie is quick to say, "Yes, but you know I never thought of myself as any different from anybody, and none of my teammates treated me like I was any different. We were teammates and friends." The "friends" part is past and present! She keeps up with most of her teammates even now, forty years later. See more at: hottytoddy.com.
10. "Sierra Leone: 'Power to Women' Campaign Targets 10,000 Students" by Ibrahim Tarawallie
Excerpt: A campaign to promote the participation of women in political governance and propel them into leadership positions has commenced in Kailahun district, targeting over 10,000 students, 12 women councillors and 46 junior secondary schools. See more at: allafrica.com.
Any thoughts?
Comments
comments