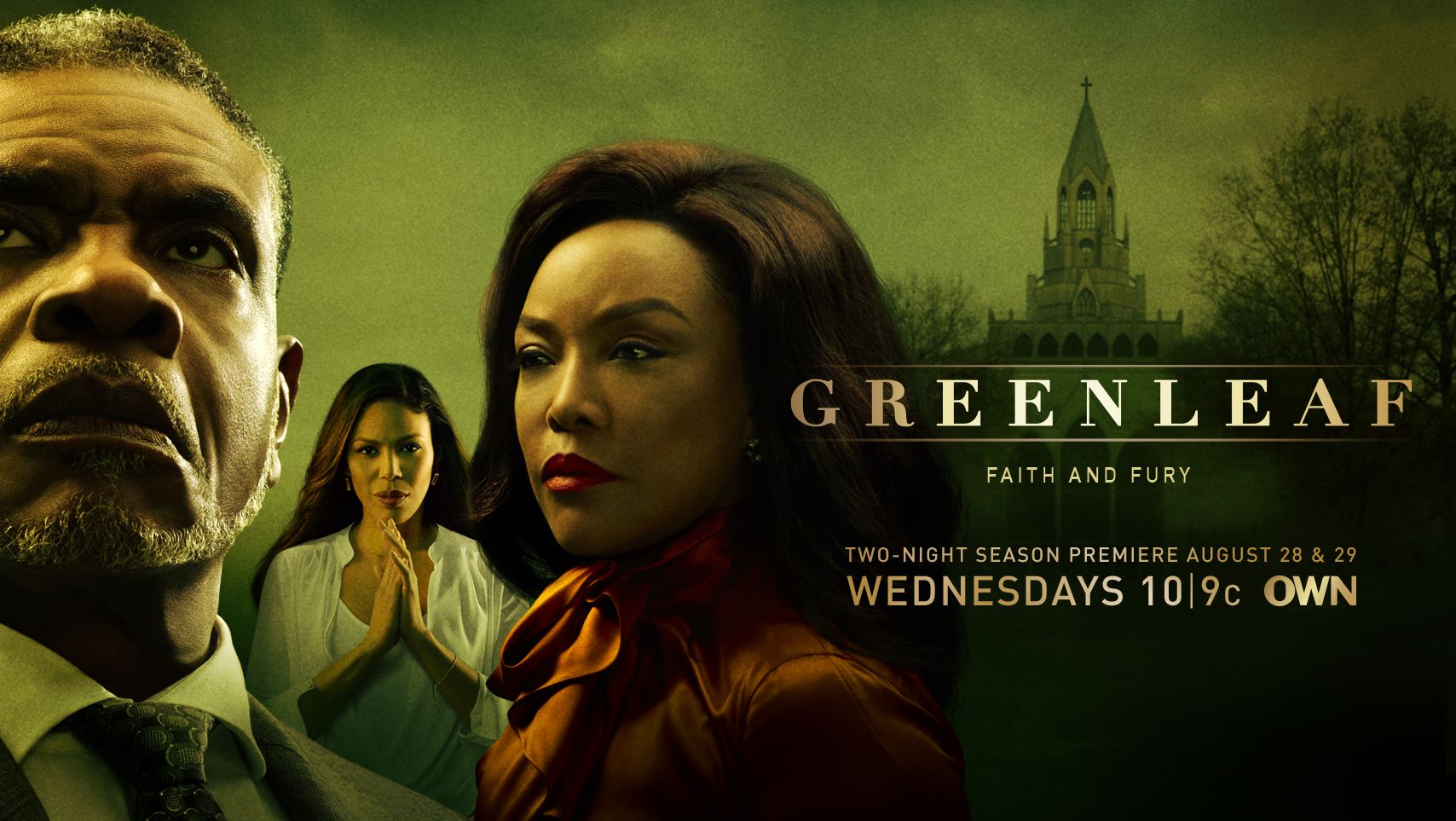 Hello World,
As of today and yesterday, the debut of the third season of OWN's "Greenleaf," what will surely be drama of Biblical proportions, is one month away! Yes, chile, on Tuesday, August 28 and Wednesday, August 29( a two-night premiere) it's going down and up! The drama will be getting down (and dirty I suspect) and I will have to go up to the Father to understand and recap it all. LOL. Well, in anticipation of the season opener, Oprah and her team at OWN have released an extended "Greenleaf" trailer for us to snack on while we wait on the sumptuous feast of faith folded into folly that will be served up in a month!
See it below:
So here are 7 things (although there are many more) we can expect from Season 3 as demonstrated by this trailer:
Rochelle Cross is still coming for the First Lady spot and she.won't.. stop…
Lady Mae is showing up for the battle for Bishop and more with her "dear friend" Pastor Maxine Patterson aka Patti Labelle…
Ms. Patti "On-My-OWN" Labelle (Move over Le'Andria) will be blowing up Season 3's soundtrack…
Grace, however, may be taking over as head pastor of Calvary World Ministries or maybe it's Lady Mae…
Grace & Lady Mae duel in the ultimate showdown…
True to her name Tasha Skanks, who is likely conspiring with Rochelle, sets her sights on Jacob, the "reformed" cheating husband and Charity comes apart per usual but this time because Kevin has come back…
Tax evasion may be the tool to take down all the Greenleafs when it's all said and done…
I'm not in full recap mode yet because I'm still resting up till then, but trust I will be on Aug. 28 and 29. It's going down…and up….
Any thoughts?
Comments
comments