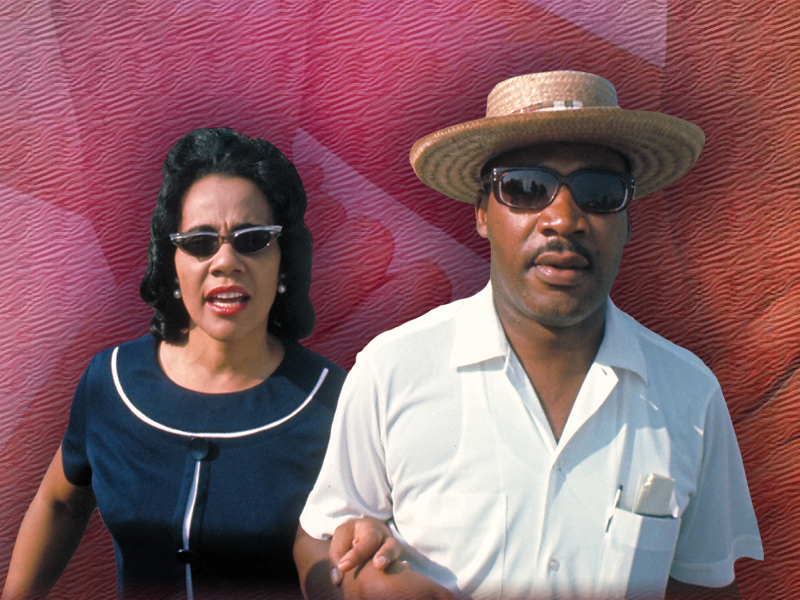 Hello World,
Aside from Christmas and Easter, one of my favorite holidays is the Dr. Martin Luther King Jr. Federal Holiday which the country if not the world will celebrate tomorrow. All over the country, there will be events celebrating the life and legacy of the great civil rights leader but no place celebrates Dr. King like his hometown here in the A. I believe the highlight of the celebratory events in Atlanta is the Dr. Martin Luther King, Jr. Annual Commemorative Service which is held in Dr. King's home church of Ebenezer Baptist Church in the Horizon Sanctuary. Below is the schedule for the service which has and continues to include dignitaries from all over the globe.
Keynote Speaker: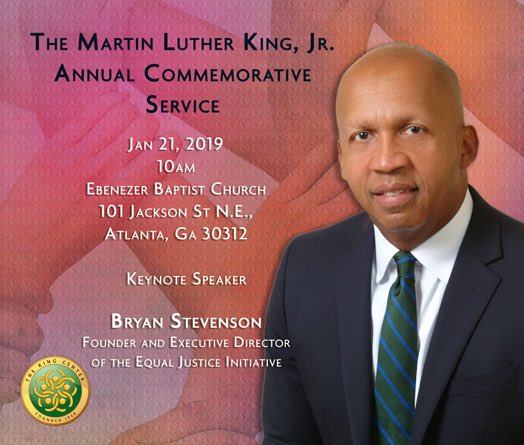 Mr. Bryan Stevenson
Founder and Executive Director of the Equal Justice Initiative
Featured speakers delivering special tributes:
Emma Gonzalez, activist, advocate, Marjory Stoneman Douglas High School
Ms. Britney Packnett, Activist, Educator, Writer
Rev. Jentezen Franklin, Senior Pastor, Free Chapel Worship Center
Rev. Dr. Billy Kim, Former President, Baptist World Alliance
Samia Nkrumah, (Daughter of Kwame Nkrumah, First
President of Ghana) will bring the international greeting
Special Musical Performances:
Minister BeBe Winans, Multi-Grammy Award Winning Artist
Minister Angella Christie, Gospel Saxophonist
Jahi Di'Allo and Daiyann Winston, Singer, Actor, Stage Performers
Far East Broadcasting Children Choir, (Korean Christian Choir)
Rapper Ray Emmanuel, Youth Artist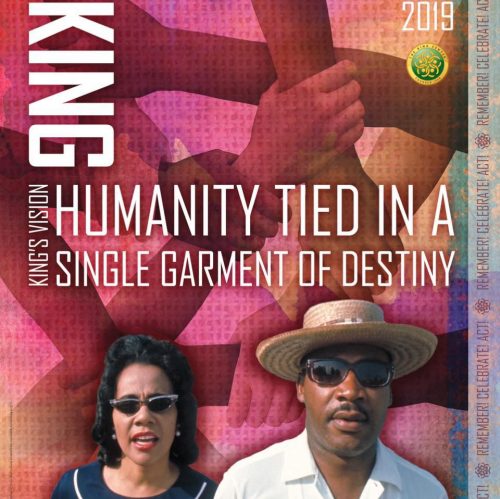 To find out more information about how the King Center is celebrating the Dr. Martin Luther King Jr. Federal Holiday, click on thekingcenter.org.
Also, due to the government shutdown the Martin Luther King Jr. National Historical Park was supposed to be closed tomorrow as the National Park Service maintains the park. However, due to a grant from Delta Air Lines and other funds, the Martin Luther King Jr. National Historical Park opened on Saturday and will remain open throughout the Super Bowl which will be held in Atlanta on Feb. 3!
In a statement, Delta CEO and trustee of the Delta Air Lines Foundation Ed Bastian said the group "felt it was important we do our part to ensure that the historical landmarks be accessible to the public."

"Dr. King was about bringing people together and at Delta, we are about making the world a smaller place," he added.
To read the entire story, click on the CNN story "MLK national park will reopen during government shutdown with help of Delta Air Lines" by Nicole Chavez.
How will you be celebrating the life and legacy of Dr. King tomorrow?
Any thoughts?
Comments
comments