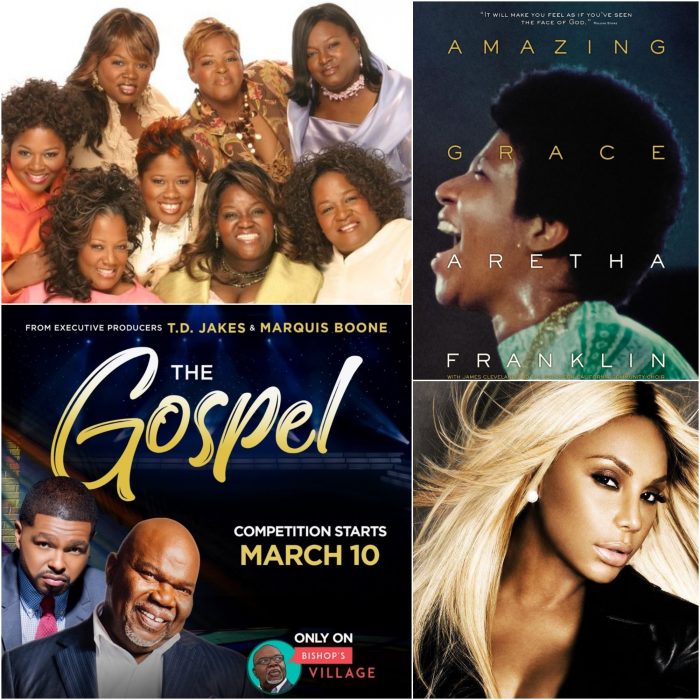 Hello World,
Six gospel artists will have the chance to become a gospel music star on a new reality program called The Gospel! The Gospel chronicles 10 days with eight episodes as contestants compete for a national management contract with T.D. Jakes' Dexterity Sounds and Marquis Boone Music Group. The first of its kind for Gospel music, the winner of this Christian music competition will be announced with the opportunity to perform at the International Pastors & Leadership Conference in Tampa Bay on April 25.
The show is executive produced by T.D. Jakes and Marquis Boone and hosted by Darlene McCoy. The Gospel will serve as a platform for up-and-coming gospel artists while inspiring viewers through their faith-filled musical performances. Not only will artists discover stardom, but also experience the hustle and drive necessary to rise in the entertainment industry. The program will air beginning March 10 (TODAY) exclusively on the Bishop's Village, T.D. Jakes' online streaming platform with behind the scene videos, messages and content. Visit bishopsvillage.com to subscribe, stream, and vote.
Contestants were discovered via video recordings submitted on social media and through the Bishop's Village platform. Mentors, including Micah Stampley, Jekalyn Carr, Q Parker, Devyne Stephens and more, will help mold them into polished performers. Each week, viewers subscribed to Bishop's Village will have the chance to vote and select the winner of the artists' weekly challenge. In the end, T.D. Jakes and Marquis Boone will select the winner of a national management contract.
The 2019 International Pastors & Leadership Conference is April 25—27, 2019, at the Tampa Convention Center. At the conference, Jakes will also be unveiling his latest book, Crushing: God Turns Pressure into Power.
Visit PastorsAndLeaders.org for more information on confirmed speakers, talent, the full schedule and special event updates. Stay connected on Facebook, Twitter and Instagram by following @IPLExcel.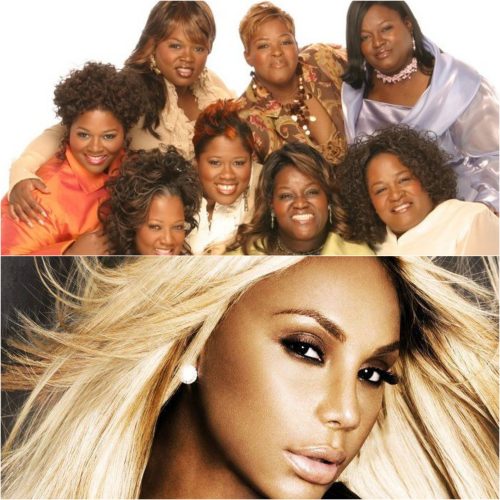 In other negative gospel music news, Tamar Braxton, without her sisters, has offended all of the Pace Sisters! According to madamenoire.com…
"Recently, Tina Knowles-Lawson posted a video of Duranice Pace, of the legendary gospel-singing Pace family, singing "Amazing Grace." And it was beautiful, Black and anointed.

And most of the comments corroborated this fact. Sadly, Tamar left this comment on the post:

'Yeah but the wig is stressing me out.'

For those who don't know, Duranice is one of several sisters. And when they saw Tamar's comment, they immediately came to her defense.

LuShun Pace, known for her rendition of "I Know I Been Changed," was the first to respond. In the same comment section, she wrote:

'I love my oldest sister! With everything she has gone through in life she is yet singing through it all. Touch not mine anointed @tamarbraxton.'

Later, Leslie Pace shared a Facebook Live video to share her thoughts about the whole situation. And she spoke directly to Tamar."

Below is Leslie Pace's Facebook response…

And to end on a positive note, (Watch + Share) the new official trailer for 'AMAZING GRACE!'

"AMAZING GRACE" is a documentary presenting the live recording of Aretha Franklin's album Amazing Grace at The New Bethel Baptist Church in Watts, Los Angeles in January 1972. It will be in select theaters on April 5!

Any thoughts?
Comments
comments