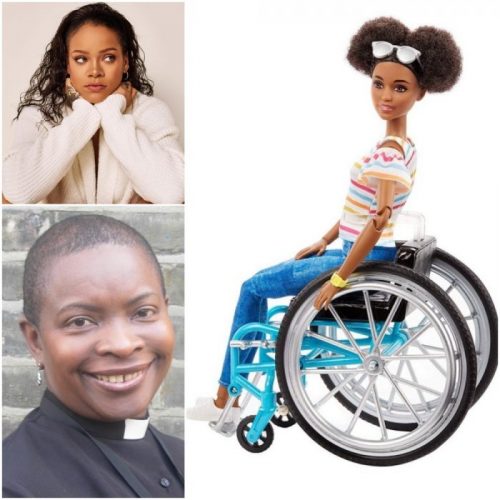 Hello World,
If I don't get a chance to tell you tomorrow, Happy Independence Day in advance to those of my subscribers who live in the USA! Although we are divided on many issues as a country, there is still no place that I would rather live and dream than in the United States of America! (And that's not to say that I don't want to visit countries all over God's beautiful earth, but I digress..)
So y'all, I'm back with my monthly roundup of blog posts and or magazine articles for black Christian women! Below is my Top 10 monthly roundup of blog posts and or magazine/newspaper articles for black Christian women for June but you don't have be a black Christian woman to to check them out
  As usual, let me know if you like my list! Enjoy and share!
1. "Meet Rihanna, The Shy Gal" by Sarah Paulson
Excerpt: PAULSON: Have you always been a person of real faith?
RIHANNA: I've always been. My first time praying and fasting was when I was 7 years old. I did that on my own, because I wanted to go to New York, and I knew that this was a sacrifice I had to make in order for God to make sure I could get there.
PAULSON: Have you ever felt that God abandoned you? Or have you questioned your faith?
RIHANNA: Not my faith, but I have been in a place where I felt like maybe I had disappointed God so much that we weren't as close. Actually, that happened to me while I was making Anti. That was a really hard time, but, thank God, I got through it. See more at: interviewmagazine.com.
2. "I'm Single, Saved, Celibate & I Want To Have Sex" by Monique Love
Excerpt: So, allow me to break the ice by confessing with you where I'm at in my life: I'm single, celibate and I want to have sex – I don't want to wait anymore.
Shocker! I know this isn't what you'll hear from the average Christian however, this isn't your average cookie cutter article either. We get down to the real issues Christians are dealing with in today's world and let's be honest, desiring sex is definitely one of them.
I've been celibate for almost six years. And throughout this journey of purity by way of honoring God with my body, it's been a roller coaster ride. Some seasons, my mind is on a heavenly high while other times my mind wanders to some low, impure places. See more at: xonecole.com. 
3. "How Michelle Williams Is Healing And Moving On After The Worst Year Of Her Life" by Charli Penn
Excerpt: "That's right. People have been like, 'Michelle, this is a season for people to love on you.' That's hard to accept when you're independent. It's hard to sit down and just let somebody love on you, take care of you. I'm in a church where I'm being discipled. I don't have to wear makeup. I can just go in and worship the Lord—go to church and just be. I'm getting back to my first love, which is God. And that had been a part of my success before. I was serving God. I'm forming that habit again." See more at essence.com.
4. "Everyone (Even Barbara Walters) Told Sherri Shepherd Her Ex Was Sorry, But She Married Him Because She Was Lonely And Horny" by Victoria Uwumarogie
Excerpt: "I was in a place in New York by myself, lonely," she said. "At the time I was in my 40s and scared. I was like, 'I'm getting older, who's going to want to be in a relationship?' It was a lot of stuff done out of fear. I was also raised to in the church to believe you can't have sex before you get married, so I was horny! The whole celibacy thing, this idea that it's better to get married than to burn. So I got married too because I was horny, and look, we never had sex." See more at: madamenoire.com.
5. "LaKeesha Walrond, New Black Woman Seminary President Breaking 'Glass Ceilings'" by Adelle M. Banks
Excerpt: NEW YORK (RNS) — Sitting in her office on Manhattan's far west side, the new president of New York Theological Seminary, the Rev. LaKeesha Walrond, recalled how she once was reprimanded as a youth for crossing the pulpit area of her church during a choir rehearsal. Back then, she was taught, and believed, that women could not be preachers. After a career as an educator, executive pastor of a Harlem megachurch and, since June 3, the first African American woman president of the 119-year-old seminary, Walrond sees her trajectory as a sign that "God had this plan." After serving at First Corinthian Baptist Church, where her husband, the Rev. Michael A. Walrond Jr., is senior pastor, she views her leadership of a 300-student multidenominational seminary focused on urban ministry as a reason for hope for other women. See more at: religionnews.com. 
6. "Rose Hudson-Wilkin to become Church of England's First Black Female Bishop"
Excerpt: She will be consecrated in a service at St Paul's Cathedral on 19 November and installed at Canterbury Cathedral on 30 November. In addition to being Chaplain to the Speaker, Rev Hudson-Wilkin, who was born and raised in Jamaica, has served until now as Priest in Charge of St Mary-at-Hill, in London.  "I am excited to have been called to be the next bishop of Dover in the Diocese of Canterbury with its long history of Christian witness," she said. See more at: christiantoday.com. 
7. "The First Black Barbie to Use a Wheelchair is Here, and People are Loving the Message It Sends to Kids" by Amanda Krause
Excerpt: The doll is the first black Barbie to use a wheelchair, and is featured in Mattel's Fashionista line, which is a part of the company's ongoing attempt to create more inclusive toys. The Barbie was announced during the New York Toy Fair in February 2019, and officially launched in June. See more at: insider.com. 
8. "Why Brianna Mason is excited to be first African American crowned Miss Tennessee" by Amy McRary
Excerpt: "I can't even put into words how special this is," Mason said at a press conference after her win. "I have been competing for so long, and there's a Miss Tennessee room with portraits of all past Miss Tennessees, and none of them looked liked me. And so I've made it my goal for the last couple of years to make sure my face gets up there not just for me, but for all of the young ladies who look like me and don't think they can do it just because of their skin color." See more at: knoxnews.com. 
9. "Breakfast of Champions: Serena Williams Scores Her 1st Wheaties Box!" by Maiysha Kai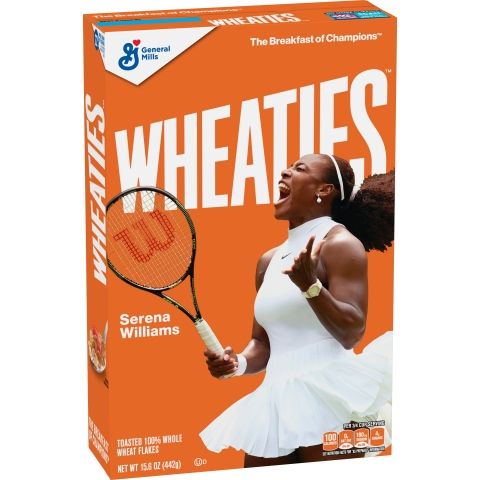 Excerpt: It's the most important meal of the day, and she's known as the greatest female tennis player to play the game, so how is it possible we're just now celebrating Serena Williams getting her own Wheaties box? As it turns out, Williams is only the second black female tennis player to grace a box of Wheaties and only the fourth female tennis player of all time, following Chris Evert and Alice Marble. In 2001, General Mills paid tribute to the legendary Althea Gibson, one of Williams' well-known influences, but it would take nearly another two decades for them to honor Williams, who is widely recognized as the "GOAT." See more at: theglowup.theroot.com. 
10. "NASA Renames Street in Front of Headquarters after 'Hidden Figures'" by Rachel Frazin
Excerpt: NASA has renamed the street in front of its Washington, D.C., headquarters from "E Street SW" to "Hidden Figures Way" to honor the black female scientists featured in the book and movie "Hidden Figures." Scientists Katherine Johnson, Dorothy Vaughan and Mary Jackson were honored at the ceremony on Wednesday. Also honored were "all women who have dedicated their lives to honorably serving their country, advancing equality, and contributing to the United States space program," according to a NASA statement. See more at: thehill.com. 
If you know of any black Christian women bloggers and or writers, please e-mail me at jacqueline@afterthealtarcall.com as I'm always interested in expanding my community of black Christian women blogs and websites. As I noted before, while this is a roundup of interesting blog posts and or magazine and newspaper articles for black Christian women, you don't have to be one to appreciate these pieces  
.
Any thoughts?
Comments
comments