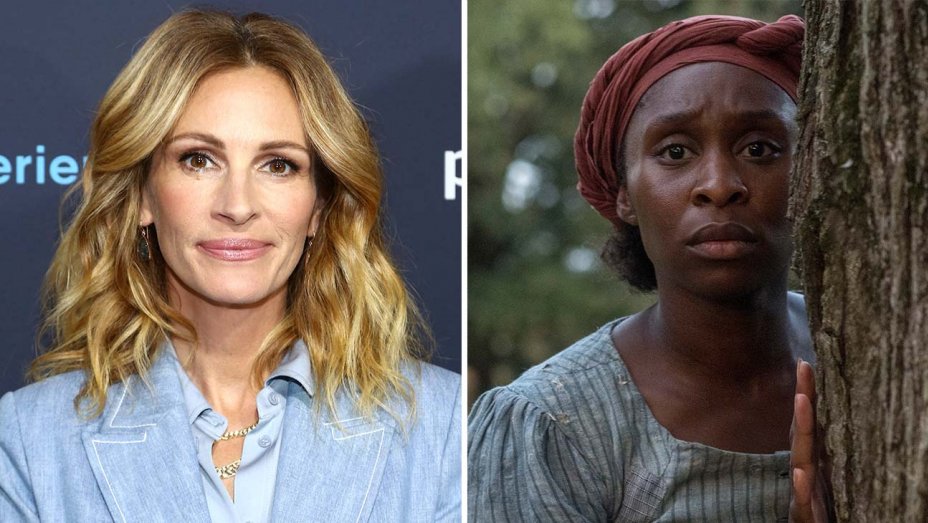 Hello World,
Y'all, from the time Harriet Tubman lived on this earth (1820 to 1913) till now, Harriet Tubman has been shaking things up! Did y'all hear that "Harriet" movie screenwriter Gregory Allen Howard said in a recent interview that when he tried to get the movie made 26 years ago, a Hollywood executive suggested that Julia Roberts portray Harriet Tubman! Below are his exact words from the interview:
I wanted to turn Harriet Tubman's life, which I'd studied in college, into an action-adventure movie. The climate in Hollywood, however, was very different back then. I was told how one studio head said in a meeting, "This script is fantastic. Let's get Julia Roberts to play Harriet Tubman." When someone pointed out that Roberts couldn't be Harriet, the executive responded, "It was so long ago. No one is going to know the difference."
Isn't that just preposterous? I love Julia Roberts. Who doesn't? But c'mon?! That's just crazy for many reasons…
And you know who else is crazy? Well, at least he's crazy when it comes to this topic. Have you heard Judge Joe Brown's comments regarding Harriet Tubman's life being made into a movie and getting her on the $20 bill? Below is a what he said in an interview with Dr. Umar Johnson:
"…These feminists are trying to do this movie ['Harriet'] so they can get a black woman put on a $20 bill. This movie is to soften the public up to the idea of taking a black woman who freed slaves by leading them to freedom by getting her or another one like her on the $20 bill. They can't get a white woman, so they want a black woman. They don't care. They just want a woman and it downs masculinity… I got a big problem if it's on a bill before they put a black man's face on one. I have a big problem with that because an ethnic group is determined by it's men not it's women. And you put a black woman on there before a black man and it's insulting to the black race because you're saying the men ain't worth a d***, put a woman up there first…"
SMH…What say you?
I have my own Harriet Tubman story.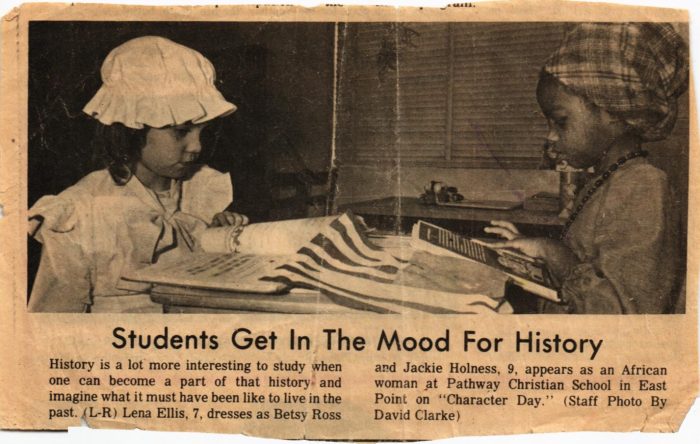 When I was a nine-year-old student at Pathway Christian School, my class dressed up as our favorite historical characters for "Character Day." At that time in my life, I was obsessed with reading books about slaves. I think the fact that I was one of about 20 or so black kids in a school of about 200 or so white kids, I was starving for knowledge about black people.To my school's credit, the library had a series of children's books about slavery and important people during that time period. One of the books I read was about Harriet Tubman. I was fascinated that this woman persevered after getting knocked in the head with a weight by a slave master and was willing to sacrifice so much to usher fellow slaves to freedom.
So when it came time to choose a character to be on "Character Day," she was my choice. My parents helped me fashion my costume including a head wrap as Harriet's head was covered in the pictures I had seen of her and a drab brown dress as I imagined that slaves did not have access to the best and most colorful of dresses. I was so excited when a local newspaper photographer took a picture of me and another student and told us we would be in the newspaper. But when I saw the photograph, I was equally disappointed. The other girl's character in the photo was correctly identified as Betsy Ross, but I was simply and incorrectly listed as an African woman. I've kept that newspaper clipping since then. I'm not even sure why. But I wish I could tell that photographer that Harriet Tubman deserved to be recognized as much as Betsy Ross did.  Not only was Harriet Tubman a hero for black people, she was a hero of the Christian faith, and I'm so proud that her story is finally being told on the big screen. Let's just pray that she will be on the $20 bill as it was proposed in 2016. HERE's an update on that proposal…
Any thoughts?
Comments
comments