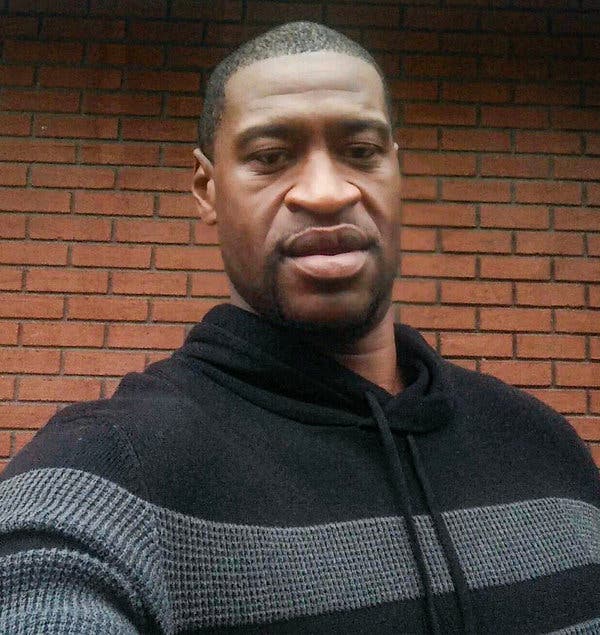 Hello World,
Again, as I have written in previous posts, I claimed that 2020 was going to be the year of perfect vision but what I'm seeing now is not what I thought I would see…
It seems to me that because the world was shut down prior to the death of George Floyd, it gave everyone the world over the time and space to truly focus on the atrocity that was the murder by cop of George Floyd. That span of 8 minutes and 46 seconds in which it took for Floyd's life to be taken from him has provided the perspective that the world needed to realize that racism and injustice have not been eradicated despite gains that have been made. As a result, a fresh boldness in the public discourse regarding racism and injustice is evident throughout the world.
That fresh boldness was also on display at the first of three homegoing services for Floyd on last Thursday in North Central University's sanctuary in Minneapolis, Minnesota. New Birth Missionary Baptist Church's Pastor Jamal Bryant closed his thoughtful homegoing benediction " in the name of an innocent black man by the name of Jesus who was killed by a government and still rose again."
Now, there has been debate about the exact hue of Jesus but all would have to agree that He would, at least, be a man of color given the region in which He was born and His heritage. And He was undoubtedly murdered by the government. See the full benediction below.
Washington D.C. Mayor Muriel Bowser has made it plain what she thinks about black lives as the words "Black Lives Matter" were painted in bright yellow on the portion of 16th Street NW in front of the White House! Additionally, that portion of the street is named Black Lives Matter Plaza. Now, that's a boss move if I ever saw one!!!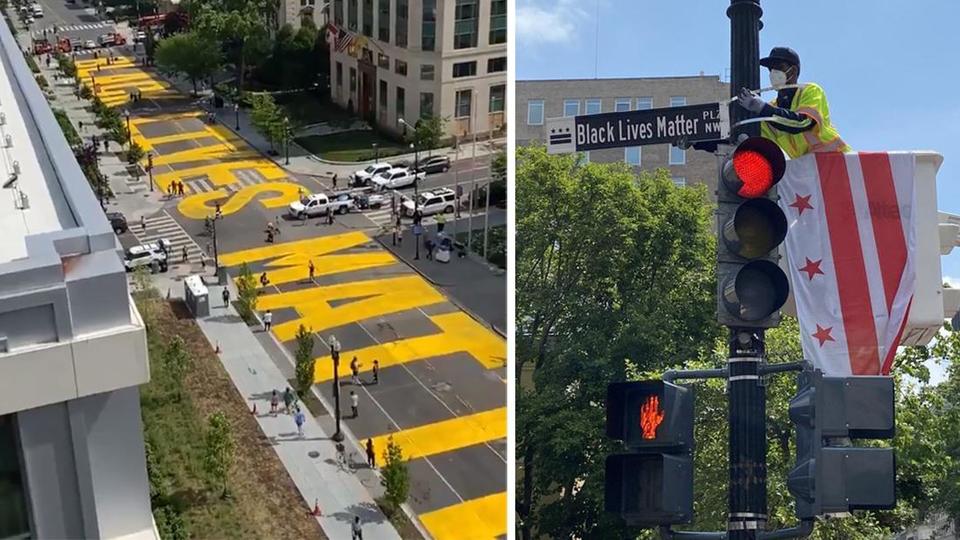 Here is what she said to say in an interview about this mural on ABC's 's "This Week."
"We certainly are very proud of the D.C. mural that we commissioned in our Department of Public Works and local artists installed. It is an affirmative piece of art, centering piece of art, where people from around the globe have called us and thanked us for acknowledging Black humanity and Black lives in the most important city in the world. And we are very proud of that art."
The full interview is below.
And these bold proclamations are starting to make a difference…I don't know if it was the comparison of the Minneapolis police officer's knee on Floyd's neck and Colin Kaepernick lowering his knee at various football games to protest police brutality or all of the recent declarations that black lives do matter, but even NFL Roger Goodell seems to be shifting his stance on kneeling protests.
Here is what he said on the NFL's Twitter Account below.
We, the NFL, condemn racism and the systematic oppression of Black People. We, the NFL, admit we were wrong for not listening to NFL players earlier and encourage all to speak out and peacefully protest. We, the NFL, believe Black Lives Matter. #InspireChange pic.twitter.com/ENWQP8A0sv

— NFL (@NFL) June 5, 2020
As Sam Cooke sang, I'm starting to believe that "a change is gonna come." Changes have occurred. Those cannot be denied. But as recent events have shown, there is more work to do…
What say you?
Any thoughts?
Comments
comments