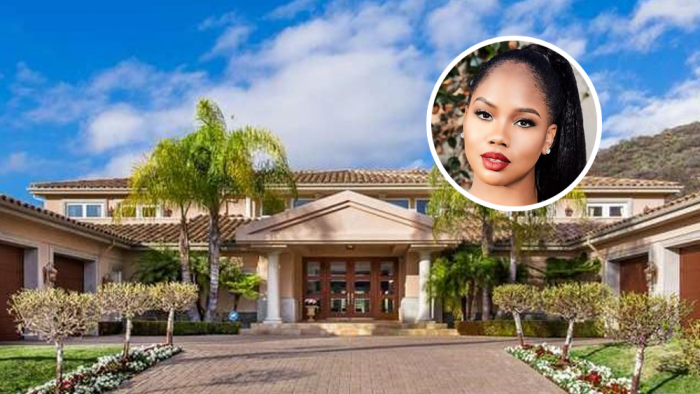 Hello World,
Since social distancing efforts have left many of us without much to do on a Saturday afternoon, I drove around my county and took a look at some of the lovely homes nearby where I live. They were fabulous, but I don't know if any of them were as fabulous as Sarah Jakes Roberts' new $4 million mansion, which includes 9 bedrooms and 10 bathrooms, in Calabasas, California, according to dirt.com! Here's an excerpt of an article about her latest 9,473- square foot acquisition.
Televangelist and bishop T.D. Jakes reaches a devout audience of millions on any given week through his vast empire of books, films, and televised sermons, all broadcast from his home base at the Potter's House megachurch in Dallas. More than 30,000 members strong, the organization employs 400 and has made Jakes one of the most recognizable faces of modern Christianity.

At least one of Jakes' five children has already followed in his supersized ministry's footsteps. Sarah Jakes Roberts, now in her early 30s, has quietly assembled an upstart empire of her own with a podcast, multiple book deals, millions of social media followers and sold-out nationwide preaching tours. The still youthful but gifted speaker frequently appears on TV — everywhere from "The Dr. Phil Show" to "The Today Show" — where she's been candid about her rocky adolescence and young adult life, from having her first child at age 14, a subsequent failed marriage to former NFL linebacker Robert Henson and suicidal thoughts.
Click HERE for the rest of the article and to see all of the pics of the lovely home!
Any thoughts?
Comments
comments