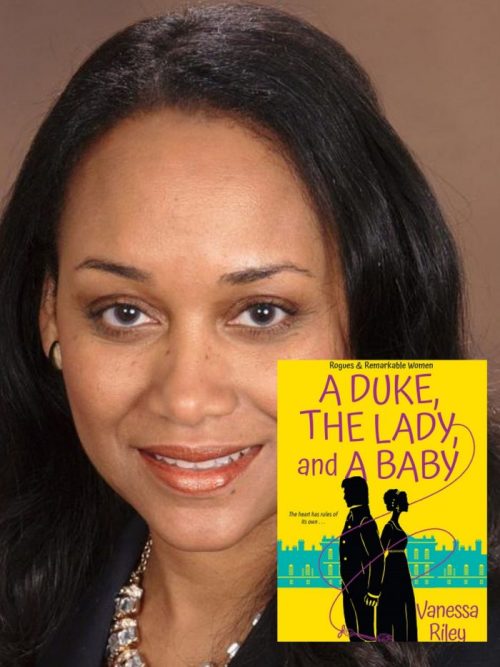 Hello World,
I'm back with a "Fiction Friday" blog post! I know that many of you come to After the Altar Call for my Greenleaf recaps, and I'm so appreciative of that! But I hope you enjoy my other content as well. Since I became a debut novelist back in December, I'm aiming to feature other novelists on After the Altar Call  in a more systematic way since I have historically favored nonfiction. Actually, in 2018, I featured Vanessa Riley because I was intrigued by the fact that she is a software developer by day and a novelist by night. Click HERE if you want to read that feature. And I wanted to feature her again today because she is back with a new book A Duke, the Lady and a Baby! 
When headstrong West Indian heiress Patience Jordan questioned her English husband's mysterious suicide, she lost everything: her newborn son, Lionel, her fortune—and her freedom. Falsely imprisoned, she risks her life to be near her child—until The Widow's Grace gets her hired as her own son's nanny. But working for his unsuspecting new guardian, Busick Strathmore, Duke of Repington, has perils of its own. Especially when Patience discovers his military strictness belies an ex-rake of unswerving honor—and unexpected passion . . .
 
A wounded military hero, Busick is determined to resolve his dead cousin's dangerous financial dealings for Lionel's sake. But his investigation is a minor skirmish compared to dealing with the forthright, courageous, and alluring Patience. Somehow, she's breaking his rules, and sweeping past his defenses. Soon, between formidable enemies and obstacles, they form a fragile trust—but will it be enough to save the future they long to dare together?
Check out my interview with her below!
Normally, I find a history fact that catches my attention and a story generates. This time I was watching First Wives Club and watching the antics of these women who bound together to right wrongs, and thought how would that look in the Regency? That spun the idea of the Widow's Grace, a band of women trying to restore women deprived of their rightful positions. Throw in a little, Three Men and A Baby, and you have a romantic action-packed series.
2. My family is Jamaican, and Patience Jordan is West Indian. What inspired you to create a West Indian heroine? And how did you research her heritage?
My family is Trinidadian and American South (Irish), and I've been fascinated by the history of trade and colonization in the West Indies during the 18th and 19th Centuries. I do a great deal of research in this time period, so it was a pleasure to dig deeper into my roots and use this as a canvas for this series.
3. After her husband's cousin Duke of Repington Busick Strathmore takes guardianship of Patience's baby Lionel following her husband's suicide and Patience was banished to a mental asylum, she gets employed as her son's nanny following her escape from the institution. In the Bible, the mother of Moses worked as his nanny. Did that story from the Bible inspire you at all?
As a baby who is set to change the world, you can definitely look as Lionel as a Moses type character. Then you surely loved the breadbasket carrying of Lionel by the duke. Throughout the story you see touches of my faith. My hope is to always create stories that encourage as much as entertain.
4. I understand that racism and sexism are addressed in your book. Can you tell me more about that?
I write about happy-ever-afters, but I also show the times as they were. The Regency even though it is diverse battles with the effects of slavery, the prejudice against people of other faiths and other races, and the limitations of women's rights. What I hope is that everyone gleans from my stories are that love survives. People always found ways to navigate between racial and gender lines. My stories show this strength and the perseverance to win.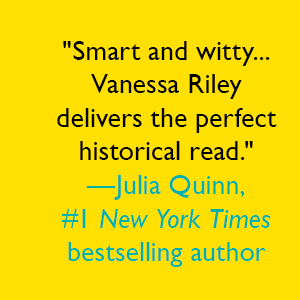 5. The cover of this book is a departure from your other book covers as it features more of an artistic approach rather than a rendering of real people.
Why the change? Kensington wanted to do something different. They wanted to cross over pre-conceived notions and showcase an inclusive historical in the Regency which at times has not been portrayed as inclusive. This cover is different and bold. I think it has attracted all types of readers.
6. How has the coronavirus pandemic altered how you promote A Duke, the Lady and a Baby?
The pandemic cancelled all of my in-person events from March forward for 2020. I miss hugging readers. I've done a lot of virtual events. That has been a good way to see people, but it is different. Nonetheless, I want my readers safe.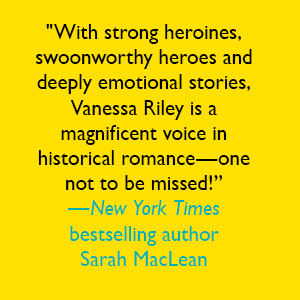 7. Since this book is the first in a new series, what can you tell us about what is coming next and when? And how long do you think it will take you to write each book in the Rogues and Remarkable Women series?
The next book in the series, An Earl, The Girl, and A Toddler (Kensington) is being edited as we speak, but it is slated for release 2021. In Spring of 2021, do look for Island Queen (HarperCollins William Morrow).

This is a historical fiction based on the life of Dorothy Kirwan Thomas, a formerly enslaved woman who builds businesses and becomes one of the wealthiest women in the Caribbean. Her life is extraordinary, from purchasing her own freedom as well as that of her family, to her affair with a prince of England, to rebelling against colonial taxation targeting women of color. Dorothy Kirwan Thomas is a story that needs to be told.
Vanessa Riley writes Regency Romances and Historical Fiction of dazzling multi-culture communities with powerful persons of color. Vanessa writes for historical romance readers who admire and acquire books that showcase women who find joy in sweeping kisses and strong sisterhoods. Even in the darkness, she promises to give you laughs and to show you how light always prevails and how love always, always wins.
Vanessa juggles mothering a teen, cooking for her military-man husband, and speaking at women's and STEM events. She loves baking her Trinidadian grandma's cake recipes and collecting Irish crochet lace. She's known for her sweeping romances and humorous delivery of poignant truths. You can catch her writing from the comfort of her southern porch with a cup of Earl Grey tea.
Comments
comments