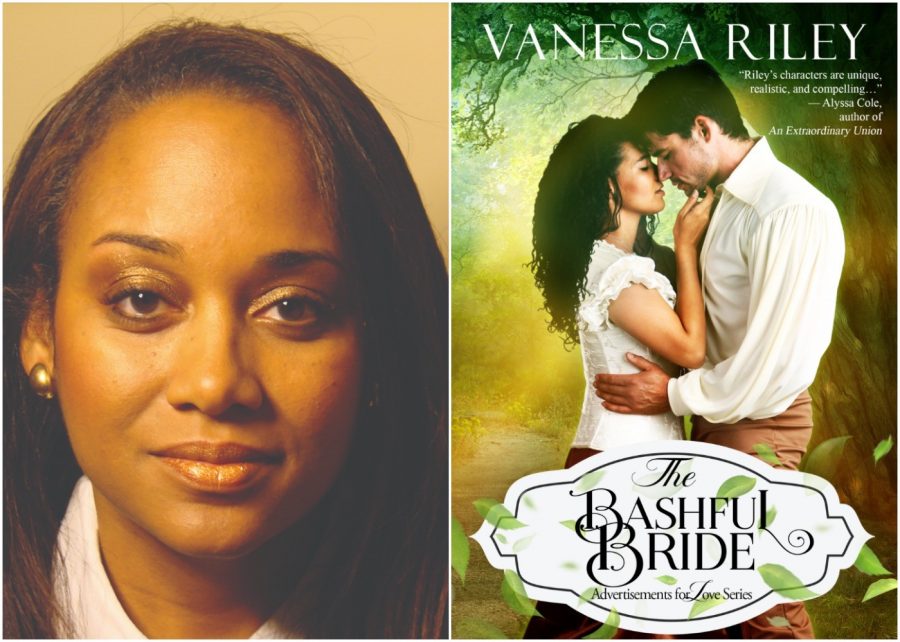 Hello World,
I'm always fascinated when I meet people who are truly multi-talented i.e.  someone whose fields of expertise are on the opposite end of the spectrum. For example, I know a medical doctor who is also a budding author. That is astounding to me because as a journalist/author, anything involving math and science is like a foreign language to me. Aside from my medical doctor/author friend, I would like to introduce you to another multi-talented author, Vanessa Riley!
Vanessa writes Regency and historical romances of dazzling multi-culture communities with powerful persons of color. She writes for historical romance readers who admire and acquire books that showcase women who find joy in sweeping kisses and strong sisterhoods. Even in the darkness, she promises to give you laughs, maybe a few cries, to show you how light always prevails and how love always, always wins.
Below is my interview with Vanessa:
1. You write novels about the Regency & Victorian time periods. For those people who don't know about these time periods, please tell me about these time periods and what attracted you to writing about them?
I have always loved history, and the Regency and Victorian periods are strong draws for me because of the changes society was undertaking, moving from agrarian to industrialization, from structure to naturalism, and wrestling with new thoughts of freedom. I particularly enjoy English society and international settings because slavery ended as early as the 1790s and more broadly by 1833 in Europe and the colonies. That same evolution doesn't happen in the US until 1865 and it occurs by bloodshed and bullets, not by better angels or better thoughts.
2. In addition to your eponymous website, you also have a website christianregency.com. What is Christian Regency? And how do people of color fit into this era or do they?
Everyone say this and repeat it often, "The Regency was diverse." During the time of Jane Austen, the patron saint of the time, there were 10,000 free Blackamoor and mulattoes living in London. As with all cultures yearning to live full worthy lives— some had means, many struggled, but all were vested in the society.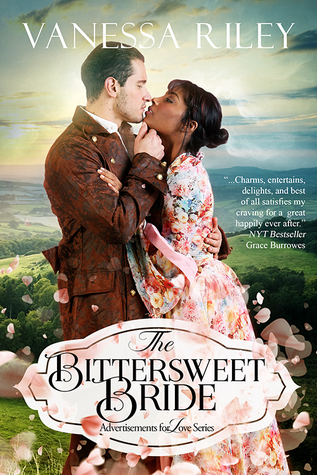 3. Tell me about your most recent and or upcoming books. Also, one of your books "The Bittersweet Bride" was chosen as a favorite book in February by Sarah MacLean, romance columnist for The Washington Post? How does that feel and has this particular book received any other accolades that you would like to highlight?
It was a great honor. Sarah is a hero and her voice makes a difference. It opens doors.
4. How did you get started as a writer, and how many books have you written to date?
I started writing in high school and never quite stopped. By the end of the year, I will have over 19 books published.
5. Your biography is very impressive. You have a doctorate degree in mechanical engineering, a master's degree in industrial engineering and engineering management from Stanford University in addition to bachelor's and master's degrees in mechanical engineering from Penn State University. What do you do for a living and how do you find time to write?
I am a software developer by day, so one could say I am always writing, code or prose. I feel I write the best when the house is quiet—with a teen that's two in the morning.
6. In your biography, you also share that you have an unusual romance story as you and your husband married after a 30-day Christian courtship (How long have you been married?). How did that happen and does your romance story weave itself into your novels? You also share that you have uncles who are in arranged marriages. What?! Please share.
Yes, my husband and I have been married for 22 years. We met by a mutual friend and a miracle German chocolate cake. Girls, friends and baking skills are good things.

As far as my uncles are concerned, my mother told me my grandfather was very active in telling his boys where to go and get their wives. My aunts are lovely women so Grandpa was right in his arranging.
7. According to you, you were raised in the "restrictive Southern Bible Belt with its stringent definitions of decent behavior and life expectations." (Where were you raised?) Given your upbringing, what are three things people would be surprised to know about you?
Aiken is a small horse friendly town. Three things…hmmm. Well, I love to cook. I know how to knit and crotchet. I once wrote a 10,000 line program which after sleeping on it, I was able to rewrite in 12 lines.
          Is there anything else you would like to add?
Only that I am thankful for the opportunity to spend this time talking to you and your readers. Thank you.
When a newspaper advertisement for a bridegroom nets London's most famous actor, a shy, sheltered heiress risks all to be with him in a mad dash to elope, escaping her overbearing family's plan for an arranged marriage. But does the actor with the voice of honey have far too many secrets to make a safe happy match?

A friend's newspaper advertisement for a groom nets the most famous actor in London, Arthur Bex. Shy heiress Ester Croome proposes to elope with the handsome man, who she's secretly loved for two years, in order to escape an impending engagement arranged by her overbearing family.

Trying to outlive the shadow of his infamous slave-trader uncle, Bex needs to marry quickly—to a woman of good character. And smart, beautiful Ester fits the bill. But a harrowing trip to Gretna Green and dangerous abolition rallies prove to be a more treacherous stage than either imagined. Infatuation and a mutual love for Shakespeare might not be enough to bind a couple looking to outrun the chains and secrets of family and the past.
Comments
comments