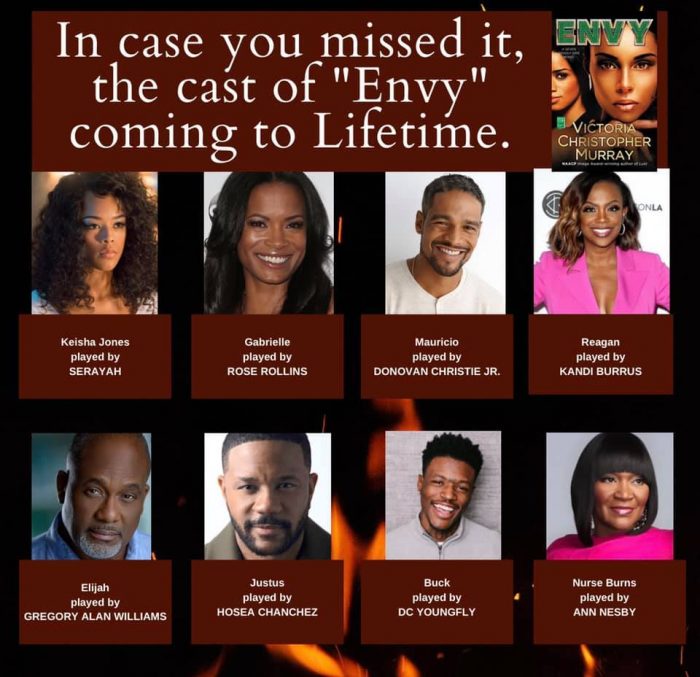 Hello World,
I didn't want to admit it, but now that OWN's Greenleaf has ended, I must admit that Uncle Mac, as evil and depraved as he was, was my favorite character. And unless I've somehow missed it, I haven't seen GregAlan Williams, the actor who masterfully portrayed Uncle Mac, on television since. (Aside: if you missed my interview of GregAlan Williams, check it out HERE.)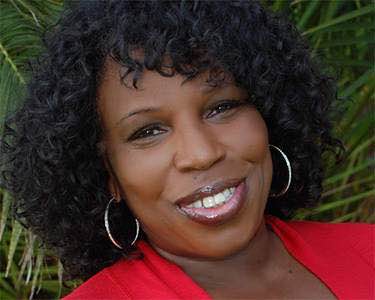 But he's coming back to television via Lifetime! GregAlan Williams will portray Elijah in the upcoming Lifetime movie Envy, which is based on the novel of the same name by my sorority sister novelist Victoria Christopher Murray! Her novels Lust, Greed and Wrath will also be made into Lifetime movies! The air date for Envy hasn't been announced yet, but you know I will keep you in the loop! Below is the synopsis for Envy followed by Victoria's FB post about Envy below…
A heart at peace gives life to the body, but envy rots the bones.

Gabrielle Wilson has the perfect life: a Beverly Hills mansion, a loving family, and a massively successful PR firm. When her father admits that an affair he had years before resulted in a daughter, Gabrielle is shocked, but is actually happy. Could this be the sister she has been praying for all her life?

Keisha Jones's life is a struggle. Her late mother worked on the streets, and school was its own nightmare. When Gabrielle offers to fly Keisha out of Arkansas to meet the family, Keisha instantly agrees. But Gabrielle doesn't realize that Keisha has known about the Wilsons for years. Keisha is determined to have everything she has always envied, and nothing can stand in her way.
And in other book to film news, novelist Tiffany L. Warren, who graciously allowed me to interview her for my first book, will see her book The Favorite Son on BET in 2021! Jonathan McReynolds and Anthony Evans Jr. are among the stars who will be in the film. Below is the synopsis of The Favorite Son followed by two of her jubilant posts about the upcoming movie!
Do family, faith–and fame–go together?

They're handsome, smart, and musically gifted. Brothers Camden and Blaine Wilson have put their talents together and founded a gospel group. The quieter one, Camden is the songwriter, while charismatic Blaine is the performer. At first, their Reverend father is against the idea–until Blaine, his favorite, wows the congregation at a church revival. Sure enough, once the reverend witnesses their effect on the crowd he wants them there every Sunday. But he may have set the stage for trouble. . .

As the group's popularity grows, so do the groupies–and promiscuous Blaine is more than happy to share his love. Gigs across the country, meetings with music execs, a chance to sign with a major label, and a sexy new band member bring new connections–and dangerous new temptations. Soon, a slew of rumors and a shocking betrayal threaten to destroy the group–and the brothers' relationship. But one event is going to rock their world forever. Do they have enough faith, forgiveness, and brotherly love left to find harmony once more?…
Exciting news for these two authors! I'm so happy for them 🙂
Any thoughts?
Comments
comments