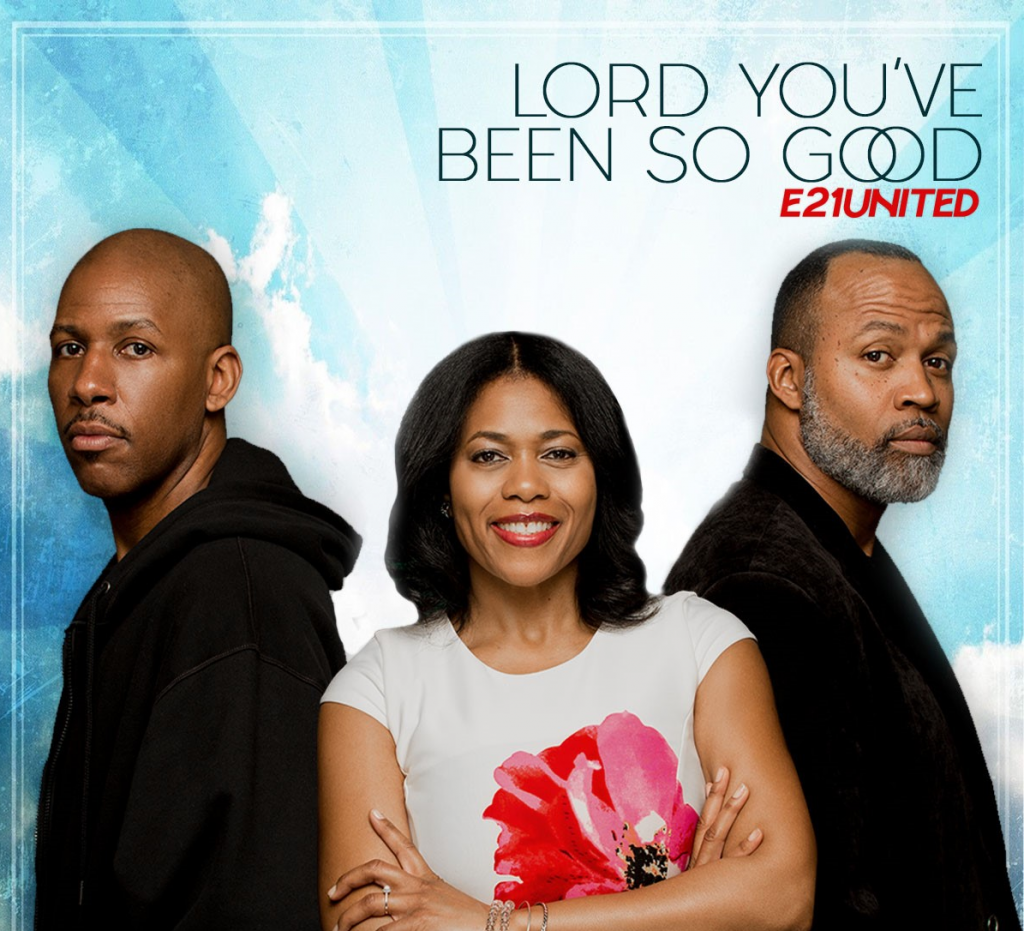 Hello World,
Atlanta-based E21 United is marking the release of a new video for the group's song "Just Clap Your Hands" from their first album "Lord You've Been So Good."
Lead vocalist Yolanda Everett says, "There's enough going on in the world today to bring people down, so we want to encourage them that everything is going to be okay and there is hope. One of my favorites on the album is 'Just Clap Your Hands.' It was our very first song on a CD that we produced in 2010, so there are some people who are already familiar with it. We gave it a little face-lift and added more of a live sound to it. It's one of those songs that has a real nice groove. I think it also has an inspiring message that even in the midst of troubled times, everything's going to be all right."
As part of that focus to uplift listeners, E21 United included a group of dancers stepping to the beats in the high-energy video. Check out the video below!
The list of songs on E21 United's album include the song for which the album is titled, "Lord You've Been So Good," along with:
"Just Clap Your Hands"
"Keep On Moving"
"Savior's Call"
"How I Feel"
"Habit"
"That Great Day"
Blending gospel, R&B and rap, gospel group E21 United aims to "reach listeners where they are and lift them to a higher plateau," according to Yolanda Everett, through songs that "teach listeners about God's eternal love for us and the love we should express to others." Some of the group's songs, such as "Lord You've Been So Good," and "Good News," are receiving airplay in the metropolitan Atlanta area and other markets in the Southeast.
E21 United, with roots in Atlanta, includes Yolanda and her brother Charles Everett, also a vocalist, who produces, mixes and raps. Christian rap artist Lonnie Edwards recently stepped down from the group to focus on academic and athletic schedules for his three children.
The group's name comes from the scripture: Ephesians 2:1.
Outside of the new album, Charles and Lonnie collaborated on a song entitled "Forever Free." The song, which has than 50,000 views, addresses personal losses, including for those who've lost loved ones to COVID-19.
See that video below.
For more information, go to E21united.org. 
Comments
comments