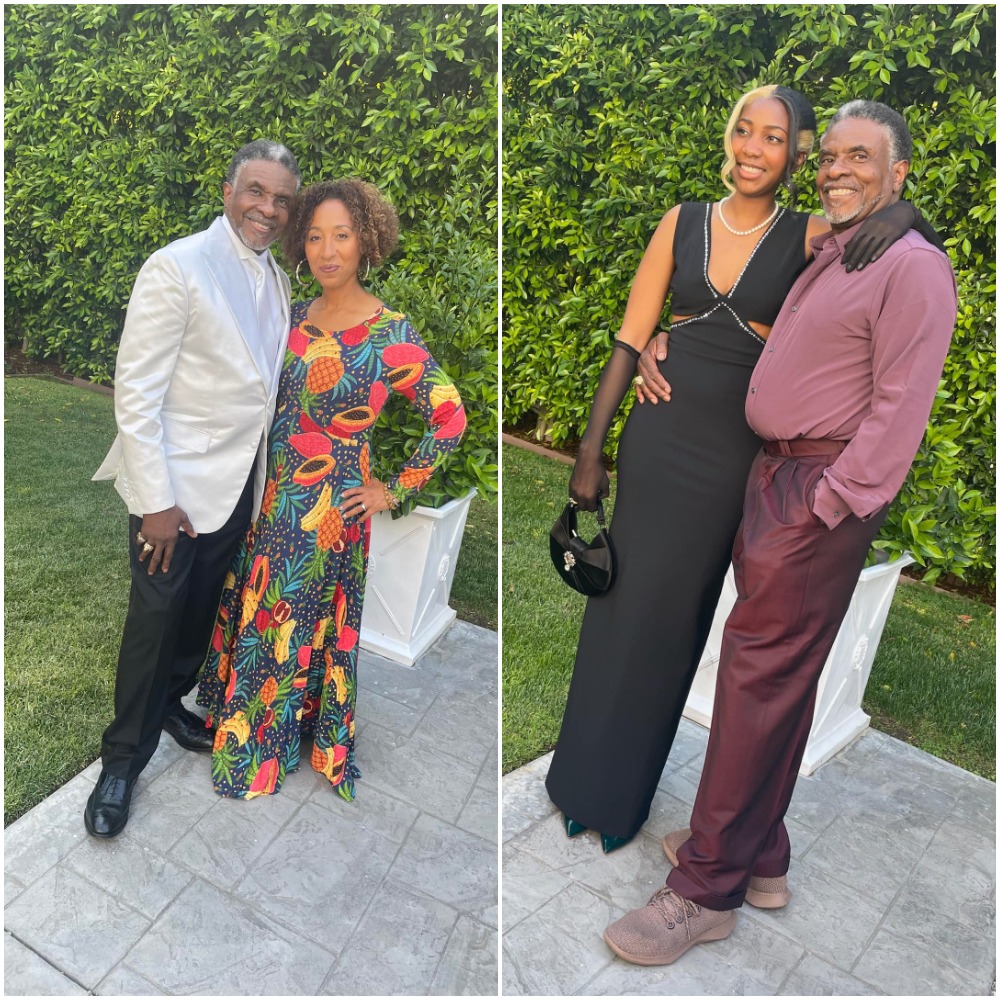 Hello World,
And Hello May! By now, I think I have finally accepted that Bishop Greenleaf is a fictional character and that actor Keith David is not actually him. However, that doesn't stop me from keeping tabs on Bishop…I mean Keith's social media…
From the looks of things, Keith had a pretty good week last week! In addition to celebrating 21 years of marriage to his wife Dionne ( a milestone for anyone but certainly for a celebrity), he also celebrated his youngest daughter Ruby's 18th birthday (Ruby looks like her mom, right? I wonder if she is heading to the prom in this pic?)!!!  And clearly the pictures were taken in the same spot although Keith has on husbae shoes in one pic and dad shoes in the other. LOL! I'm guessing this is their backyard because of the wall of greenery. From the walkway and the landscaping, I can tell that the David family is living pretty good…Anywho….
Still hard to believe we're not shouting out Bishop & Lady Mae and Charity, but it's all good anyway…See the social media posts below…
Any thoughts?
Comments
comments