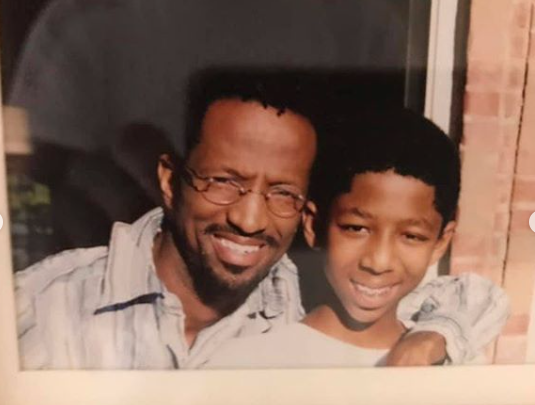 Hello World,
On Sunday, Rickey Smiley, a popular comedian and host of The Rickey Smiley Morning Show, announced the death of his oldest son, 32-year-old Brandon Smiley, who was also a comedian. Rickey brings so much joy to so many people so it is even more heartbreaking that he and his family have to grapple with such a sad loss. At this time, Rickey has not shared how his son died, but he has shared precious memories of his son. One particularly poignant memory was his son getting baptized in November of 2022. See the video below.
Glory to God that Brandon chose the Lord before his untimely death. It is stated in the Word that those who die in the Lord will live again!!! Hallelujah!
But your dead will live, Lord;
their bodies will rise—
let those who dwell in the dust
wake up and shout for joy—
your dew is like the dew of the morning;
the earth will give birth to her dead.  Isaiah 26:19
I imagine that Rickey knows this miraculous truth and that is why he shared it with his followers. Let's pray for Rickey Smiley and his family during this time of grief and bereavement. Rickey's best friend  Bishop Joseph W. Walker, III, senior pastor of the historic Mt. Zion Baptist Church of Nashville, Tennessee is certainly trying to encourage him at this time…
Any thoughts?
Comments
comments