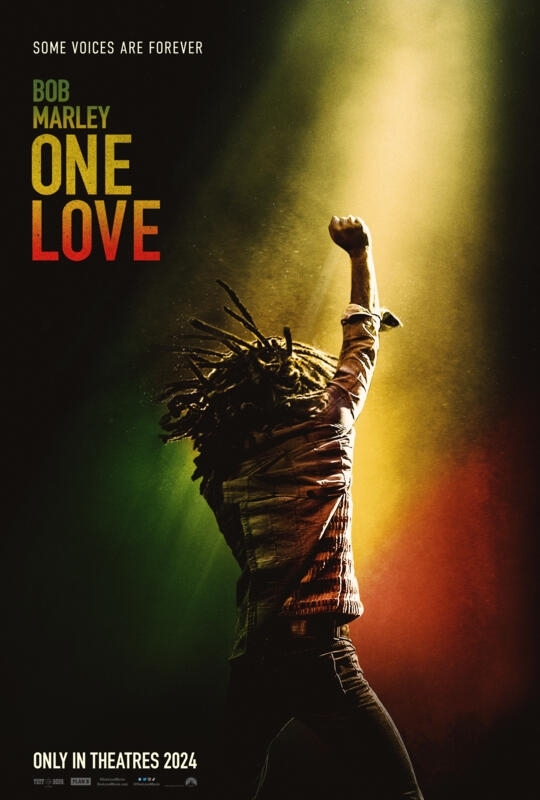 Hello World,
This is not a Christian topic per se, but I thank God for my flavorful Jamaican heritage! That's why I was elated to hear this news!!! A major movie about the life of the reggae legend Bob Marley has finally been made! See the details below…
BOB MARLEY: ONE LOVE celebrates the life and music of an icon who inspired generations through his message of love and unity. On the big screen for the first time, discover Bob's powerful story of overcoming adversity and the journey behind his revolutionary music. Produced in partnership with the Marley family and starring Kingsley Ben-Adir as the legendary musician and Lashana Lynch as his wife Rita,BOB MARLEY: ONE LOVE is in theatres January 12!
Doesn't that movie look like it's going to be epic?!!! I remember Bob Marley and other reggae artists coming from my father's stereo as he washed his car on Saturday mornings. That is one of the ways that I knew that the weekend had truly arrived…
Below is a message from Bob Marley's oldest son, Ziggy, about the upcoming movie…
View this post on Instagram
Paramount Pictures Presents
A Plan B Entertainment / State Street Pictures / Tuff Gong Production
BOB MARLEY: ONE LOVE
Executive Producers
Richard Hewitt, Orly Marley, Matt Solodky
Produced by
Robert Teitel, Brad Pitt, Jeremy Kleiner, Dede Gardner,
Ziggy Marley, Rita Marley, Cedella Marley
Directed by
Reinaldo Marcus Green
Starring
Kingsley Ben-Adir, Lashana Lynch, James Norton, Tosin Cole, Anthony Welsh, Michael Gandolfini, Umi Myers, Nadine Marshall
#BobMarleyMovie
#OneLoveMovie
TikTok | Instagram | Facebook | Twitter
Are you as excited about this upcoming movie as I am?
Any thoughts?
Comments
comments