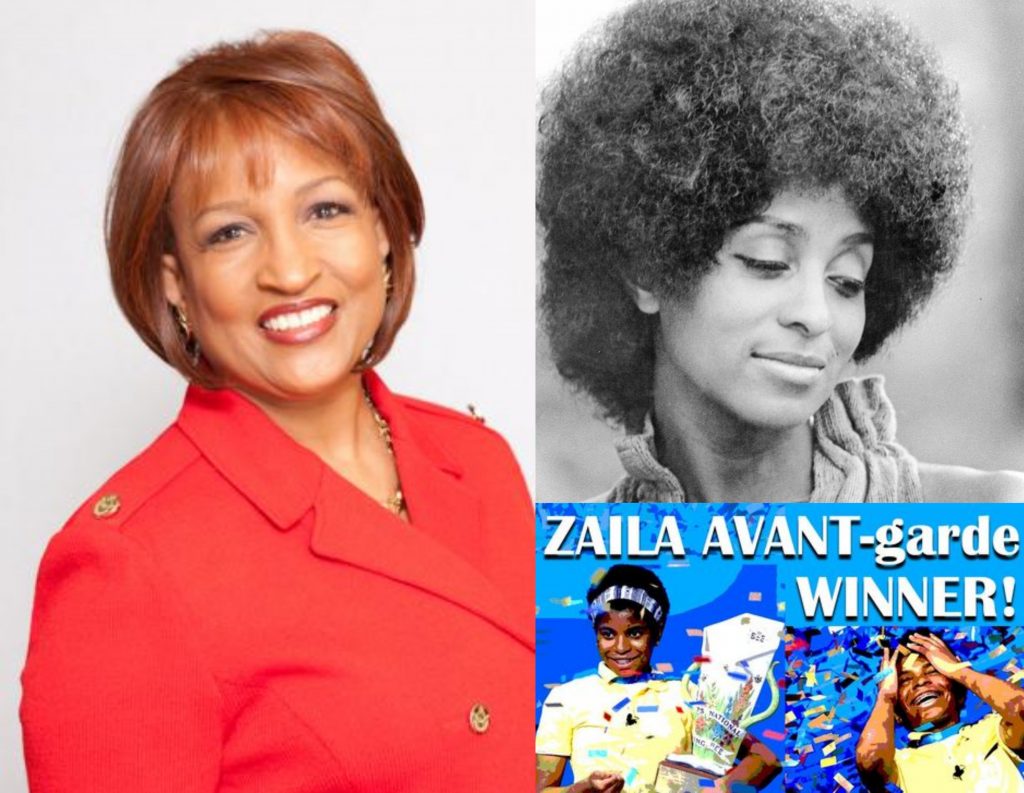 Hello World,
I'm back with my monthly roundup of blog posts and or magazine articles for black Christian women! Below is my Top 10 monthly roundup of blog posts and or magazine/newspaper articles for black Christian women for July, but you don't have be a black Christian woman to to check them out. As usual, let me know if you like my list! Enjoy and share!
1. "Retiring Bishop Vashti McKenzie, first AME Church woman prelate, reflects on a groundbreaking career" by Adelle M. Banks
Excerpt: Just-retired Bishop Vashti Murphy McKenzie is an apologist for an adaptive style of leadership. It's what has helped her succeed as the first woman to hold many roles in the African Methodist Episcopal Church. And it's a style of leadership she said was needed during the pandemic "Adaptive leadership means that you are faced with situations but do not have a solution or answer that comes from past experiences, so you have to adapt," she said in an interview on Thursday (July 15), a week after her retirement began at the close of her denomination's General Conference in Orlando, Florida. See more at: religionnews.com
Sadly, just weeks later, Bishop  Murphy McKenzie's husband Stan McKenzie passed away…
"Former NBA player Stan McKenzie, husband of first woman AME Church bishop, dead at 76" by Adelle M. Banks
Excerpt: Stan McKenzie, the first male episcopal supervisor of missionary work in the African Methodist Episcopal Church and the husband of Bishop Vashti Murphy McKenzie, has died. The Christian Recorder, the official publication of the denomination, announced his death, which occurred on Wednesday (July 21). Stan McKenzie, 76, died in Dallas after a brief illness, John Thomas III, the publication's editor, told Religion News Service.  See more at: religionnews.com
2. "Marla Gibbs to receive star on Hollywood Walk of Fame" by Jared Alexander
Excerpt: Congratulations are in order for Hollywood icon Marla Gibbs. The actress is set to receive a star on The Hollywood Walk of Fame this July. Whether you know her for her iconic turn as Florence Jefferson on the CBS sitcom, The Jeffersons, or as Mary Jenkins on the hit series 227, Gibbs, 90, is a national treasure, and she is about to get the flowers she so richly deserves. Gibbs will receive the honor on July 20 at 11:30 a.m. The living legend took to her official Instagram account to celebrate the honor with her many fans and followers. She shared a meme that reads, "why don't we celebrate Marla Gibbs the way we do Betty White?" with pics of Gibbs at various stages of her accomplished career. See more at: thegrio.com
3. "The first African American contestant to win National Spelling Bee is now aiming for Harvard, the NBA and NASA" by David Williams and Kevin Dotson
Excerpt: Zaila Avant-garde wasn't focused on her place in history on Thursday when she became the first African American to win the Scripps National Spelling Bee in 93 editions of the competition. Instead, she was thinking about Bill Murray. The 14-year-old from New Orleans, Louisiana, won the 2021 crown after correctly spelling murraya — a type of tree — that she associated with the famous comedian. When she realized she won, Zaila gave a little spin and jumped in the air as confetti rained from the sky. See more at: cnn.com
4. "Nearly 70 years after she was married, Birmingham woman wears a wedding dress: 'It was too special'" by Carol Robinson
Excerpt: Martha Mae Ophelia Moon Tucker was watching her favorite movie – 'Coming to America' – with one of her granddaughters last week when she whispered a life-long dream of hers that she had never before said aloud. "I've always wanted to try on a wedding dress,'' the 94-year-old Tucker said under her breath, which was heard by granddaughter Angela Strozier. Strozier asked her grandmother to repeat what she had just said, and Tucker said it again. See more at: al.com
5. "'I've Got 10,000 Books in My House': Dallas Woman Shares the Joy of Reading" by Laura Harris
Excerpt: Many people would call Emma Rodgers a living legend in and around the Dallas community. She was the co-owner of Dallas' Black Images Book Bazaar for 29 years. It was a place where the community could go to learn about Black literature and hear authors speak. The store opened in 1977 and closed in 2007, but Rodgers' love of books and childhood literacy has not stopped. "Let me tell you how I got into books," Rodgers said. "I had an aunt who would buy me books for Christmas every year, and it was a sniff and lift the page activities. It was just so cool. I have just always loved books." Her love of books carried into the rest of her life. She estimates she has about 10,000 books in her Dallas home right now. See more at:  nbcdfw.com
6. "Ban on 'Soul Cap' Spotlights Lack of Diversity in Swimming" by Jenna Fryer
Excerpt: Alice Dearing has an afro, a voluminous puff nearly impossible to protect in most swimming caps. Her hair shrinks if it gets wet. And the chlorine? The chemicals in a pool can cause severe damage that requires substantial time and money to treat. The first Black female swimmer on Britain's Olympic team uses the the Soul Cap, an extra-large silicone covering designed specifically to protect dreadlocks, weaves, hair extensions, braids, and thick and curly hair. But Dearing has been forbidden from using the cap in her Olympic debut next week in the women's 10k marathon swim . See more at: time.com
7. "Simone Biles pulls out of individual floor exercise at Olympics, still to decide on balance beam" by D'Arcy MaineExcerpt: She later told the media she had experienced "a little bit of the twisties" and no longer trusted her ability to compete. In a series of posts to her Instagram account on Friday, Biles explained she was still experiencing the phenomenon, in which gymnasts feel like they get lost in the air, and said her "mind and body are simply not in sync." See more at: espn.com 
8. "Naomi Osaka: 'It's O.K. Not to Be O.K.'" by Naomi Osaka 
Excerpt: Believe it or not, I am naturally introverted and do not court the spotlight. I always try to push myself to speak up for what I believe to be right, but that often comes at a cost of great anxiety. I feel uncomfortable being the spokesperson or face of athlete mental health as it's still so new to me and I don't have all the answers. I do hope that people can relate and understand it's O.K. to not be O.K., and it's O.K. to talk about it. There are people who can help, and there is usually light at the end of any tunnel. See more at: time.com
9. "Meet the sole Black female owner of the Milwaukee Bucks" by Rebecca Klopf
Excerpt: MILWAUKEE — The Bucks have made the playoff seven of the last 10 seasons. A majority of those appearances have come under new ownership that took over in 2014. You may know the names Wes Edens, Marc Lasry, Jamie Dinan, and Michael Fascitelli, the majority owners of the Bucks. But you should also know this woman: Valerie Daniels-Carter, one of the team's minority owners. "There are couples that own the Bucks. I'm the only African American female that's single that I know of that owns the Bucks," said Daniels-Carter. See more at: tmj4.com
10. "Angela Bassett Dishes On The Black Panther: Wakanda Forever Script 'I Don't Know What It's Going To Look Like At All'" by Shannon Dawson
Excerpt: "I don't know what it's going to look like at all," Bassett explained of the film's new script. "There have been about five incarnations of the script and I hear another one's coming."  Bassett continued; "Of course, with our dear king [Chadwick Boseman] going on to glory, a lot of things had to be shifted and changed. So thankfully, [director] Ryan [Coogler] and [writer] Joe Robert Cole, they're just such masterful storytellers that they've found a way into this world, and hopefully it will be satisfying, I think, for the fans and it will be honorable of our Chad. We love our king," she added.  See more at: madamenoire.com
If you know of any black Christian women bloggers and or writers, please e-mail me at jacqueline@afterthealtarcall.com as I'm always interested in expanding my community of black Christian women blog, magazines and websites. As I noted before, while this is a roundup of interesting blog posts and or magazine and newspaper articles for black Christian women, you don't have to be one to appreciate these pieces  
.