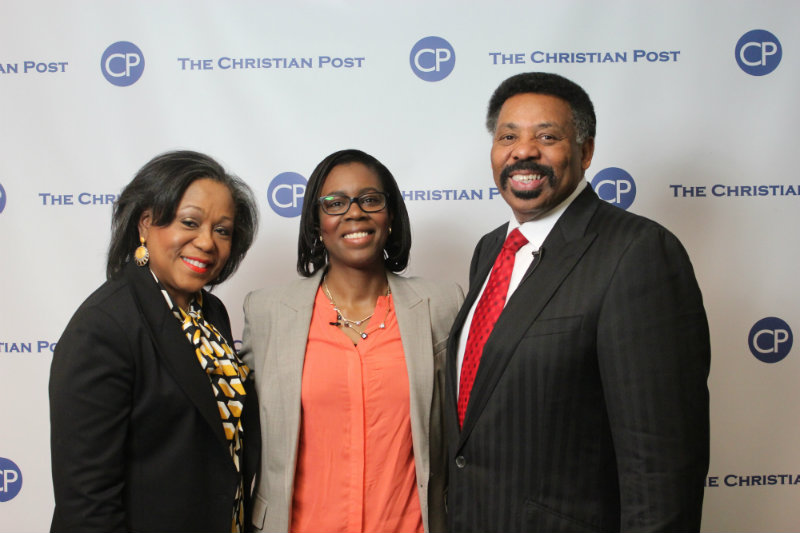 Hello World,
As you may or may not know, I came of age in the 90s otherwise known as the golden age of black entertainment (although there are some shows out now that are giving me hope that black entertainment is enjoying a resurgence). One of my favorite shows back in the 90s was "Living Single," which was about brand new adults making their way in  NYC (basically a black "Friends" before there was "Friends). I watched the show just about the time that I was making my way as a brand new adult in the A.
I identified with no one character more than the others, but I did feel a certain kinship with the character Khadijah James, who was portrayed by Queen Latifah. Khadijah was the editor and publisher of the upstart Flavor magazine and as such found herself on the brink of economic disaster a few times.
I didn't have the courage to start my own magazine, but as a new journalist, who couldn't find a job for a while, I worked with a woman who started her own magazine and saw the financial challenges of doing so up close. One of the highlights of working for this new magazine was meeting Diddy who was Puffy back then. It was so much fun, but most of all, I admired the drive of the woman who launched the magazine!
Well, now, I know of another brave woman who is endeavoring to start a new magazine, and I hope that you will support her in this much needed endeavor! Below is information from Nicola A. Menzie's Kickstarter page! She needs $15,000 to launch the magazine and has until Jan. 22 to raise the entire amount or she doesn't get any of it!
Hello. Welcome to the Kickstarter campaign for Issue No. 1 of Faithfully Magazine.

Faithfully Magazine is a News and Lifestyle publication that advocates for, celebrates and informs Christian Communities of Color by centering the conversations, issues and events they say are important to their faith and to their lives.

My name is Nicola A. Menzie and I am the founder and editor of Faithfully Magazine (faithfullymagazine.com). I live in New York City and have been writing, blogging, tweeting (and sometimes complaining) about happenings in Evangelical Christianity for the past eight years or so (five years professionally).

I've long been a believer, but entering the world of Evangelical Christianity as a member of the press was eye-opening. I soon learned the names, the quirks and the controversies that really set people off (like Osteen and Bell, "sowing seeds" and the prosperity gospel).

More than anything, I learned that Christian news media is saturated with the perspectives, voices and concerns of White Evangelicalism. And very few of their publications and websites have Christians of Color in decision-making roles or who contribute to their editorial direction.

HELP US PRINT THE PREMIERE ISSUE OF FAITHFULLY MAGAZINE 

Faithfully Magazine goes to press in January and we're soliciting contributions from diverse writers, illustrations, photographers and other creatives for an impactful premiere issue. The goal right now is to publish the magazine as a quarterly, with this Kickstarter campaign being used to raise the necessary funds to produce Issue No. 1.

Some stories on deck for the full-color, 80-page premiere issue include:

Christians of Color sharing in their own words how they are moving forward under a Donald Trump presidency;
A diverse survey of responses on whether, due to the 2016 campaign, the term "Evangelical" should be dumped or redeemed;
A gripping feature on a former felon who came to faith in prison and still has to answer for his alleged crimes;
A revealing Q&A with rapper and pastor Trip Lee that includes his thoughts on the presidential election and how he cares for a faith community of both Trump and Clinton voters;
A sit-down with the husband-and-wife leaders of Crossover Church, a popular urban ministry that's also a millennial magnet.

If you have some compelling content or story ideas, send me an email (namenzie @ gmail.com). We're also looking to develop regular columns.

The image below is of a mock cover to give you an idea of our direction.

A LITTLE ABOUT ME

I was a staff reporter for The Christian Post for several years. Before that, I worked with companies like CBS News, AOL News and even Vibe.com — where I started out about 13 years ago as an editorial intern (yes, I love hip-hop). Most recently, I've written about Christians from diverse backgrounds strategizing to address police violence and African-American responses to Donald Trump. I've also interviewed the Christian activist who rocked a major conference and the pro-life movement with her remarks on Black Lives Matter. I also study Theology and am on course to (finally!) complete my Master of Divinity degree in 2017.

Below  is a video of Nicola discussing her vision for Faithfully Magazine…
Join me in supporting Nicola! And please go to her Kickstarter page to find out how you can contribute AND what you will receive for your generous contribution!
Any thoughts?